If Florentino Perez, Kaka and his agent had all sat down together at the end of the 2009-10 campaign and tried to evaluate the Brazilian's performance, then they would have graded him as C, at most B-.
And, frankly, Kaka did have a poor time in his debut season with los Blancos. Granted, there were injury concerns and it is not easy to settle in a new league, a new country and especially at the Bernabeu, but Kaka was a flop in light of his €65 million move from Milan.
Even when the 28-year-old was played in his best position just behind the strikers, he couldn't locate his rhythm. There were occasions when he looked excellent, as he did against Barcelona in the first Clasico of the season at Camp Nou in which he was the best and most threatening midfielder, but there were also times when he looked woeful and out of his depth.
A trophyless season, just nine goals in all competitions, an inability to inspire his team in Europe - yes, when considered in these terms Kaka was a failure. And at Madrid, failure generally equals offloading.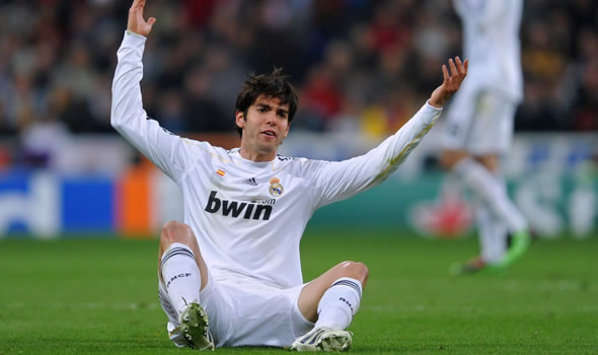 But if you consider other parameters, then the shipping-off of Kaka is not justified. Like, for example, his experience and class make him a priceless player in the Madrid set-up.
This summer Real Madrid have been signing the best under-23 players Europe has to offer. Sergio Canales, Angel di Maria, Pedro Leon and Sami Khedira have all been recruited and there are talks of importing Mesut Oezil from Werder Bremen. Florentino Perez has always maintained that theirs is a long-term project and indeed investing in young players does validate that claim.
However, fighting against mighty Barcelona with young guns in the Spanish Primera Division is not a wise option - Madrid need experience. In Europe too, proven class is a pre-requisite to success. Kaka is one of the very few Blancos at a peak age and his class is supreme.
True, last season the former Milan player had an under-par campaign but there can be little doubt about his quality and calibre. The 28-year-old's departure from Serie A was supposed to be the loss of the cream of Italian football and that in itself tells the story.
One bad season - or one good one - does not define a player: Kaka is one of the most consistent players in Europe and even with injuries impeding him, he has been one of the most creative.
The performance of the Brazilian for his national team backs that claim. Last summer he was his nation's most creative player as the Selecao marched to a Confederations Cup triumph. This summer in South Africa Kaka was just 85% fit in the World Cup but still managed three assists in four games - more than Xavi and Andres Iniesta. Much of that owes to the fact that he was played in his best position - as a final-ball player rather than as a playmaker and this is the position where he needs to be played at Real Madrid.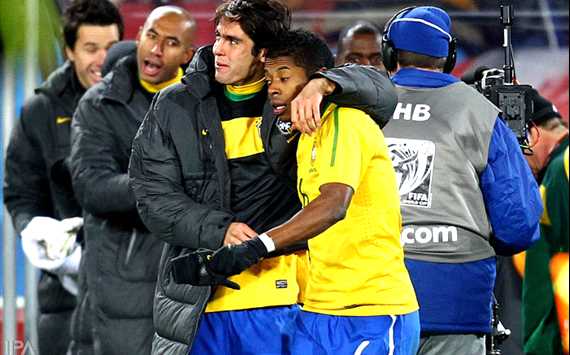 At the Bernabeu, Cristiano Ronaldo is supposed to be the playmaker, the central thread in the attacking midfield - it is through the Portuguese that the game should flow. Of course, the signing of Ronaldo and Kaka last summer gave the impression that Perez was trying to reincarnate the Luis Figo-Zinedine Zidane model, but Kaka is not the same type of player as Zizou and Ronaldo is not at the level of Figo.
The role of Kaka in the Madrid set-up is, or at least should be, Guti-esque - the player responsible for playing the final ball. Considering Kaka only on this perspective - and this could sound vague - one wouldn't term his 2009-10 as exactly catastrophic. Inter's Wesley Sneijder finished with four goals and six assists in 24 Serie A starts while Kaka had eight goals and six assists in 21 La Liga starts. Of course, in the Champions League it was a different matter altogether.
Moreover, signing arguably the most respected player, a player who is perhaps the antithesis of modern footballers, Real Madrid made a statement. Manchester City offered much much more than Madrid did and Milan were willing to bow down, but eventually Kaka decided not to leave for Eastlands. Yet when Madrid came calling, the answer was an affirmative right away.
Now what sort of a statement would Madrid make if they dispose of one of their most prized assets after just one year?