INTER


FAN: Don Nerazzurri
WEBSITE: http://www.nerazzurriworld.com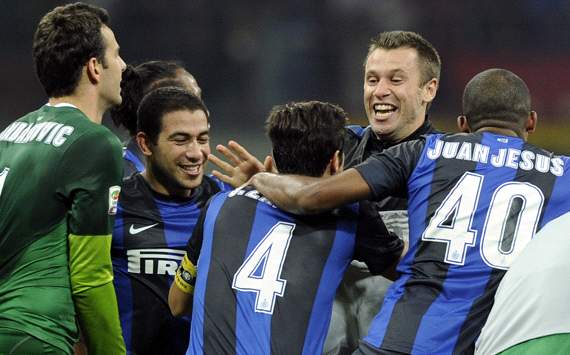 Even though Inter are still yet to play a completely dominant match this season, they are improving game by game, and, since Stramaccioni adapted his tactics to a three-man defence, the squad looks much more balanced right across the pitch.

With this in mind, for me their best performance so far was the 2-1 win against the in-form Fiorentina. In this game, Stramaccioni's vision seemed to come together, with fantastic defending as well as becoming far more threatening in the final third of the pitch, ultimately achieving their first home win of the season.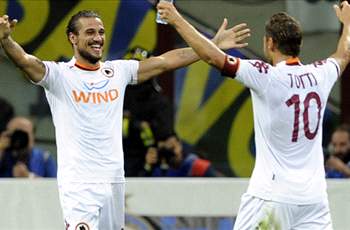 The worst performance came in week two, when Roma beat Inter 3-1 at the Giuseppe Meazza. This game was always going to be a tough one for the Nerazzurri going up against Zeman's attacking flair and, to be fair, Inter had control of the game in terms of possession. Yet, time after time, Roma's forward and midfield players found it far too easy to find weaknesses in our defensive line.

On a positive note, Stramaccioni learnt from this embarrassing result and in the following games he made crucial changes to the defensive side of his squad.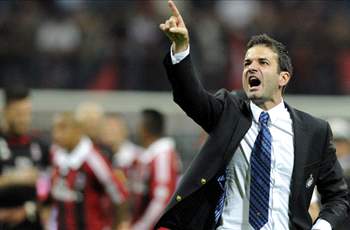 Considering Stramaccioni is fairly inexperienced, he has made an incredible impression in the top flight and not just on Inter as a club. He is also quickly gaining a reputation for his excellent tactical vision and man-management skills. These attributes have even brought comparisons with the 'Special One' himself, Jose Mourinho.

His 3-4-1-2 formation has brought an incredible balance to the team that has been missing for a couple of seasons now and you can tell all of his players are fired up to succeed under his guidance.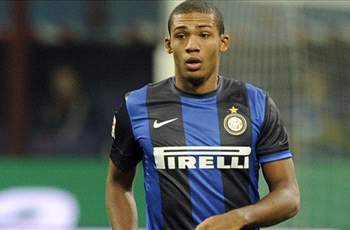 This is a tough one for me, as there are two Inter defenders that have been consistently excellent in the games they've played: Andrea Ranocchia and Juan Jesus.

Overall, I would choose Juan Jesus. The young Brazilian was being considered for a loan move away in the summer, but when Stramaccioni gave him a chance to prove himself he exceeded all expectations, showing that he is a very capable and solid central defender. I can see him and Ranocchia becoming regular fixtures in Inter's backline for many years to come.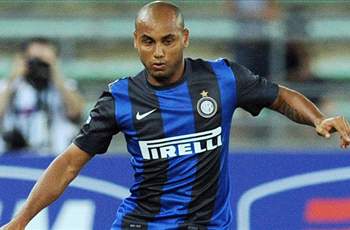 The weakest link in the new-look Inter has to be the right back Jonathan. Despite looking promising at Parma on loan last season, the Brazi

lian

has often been unconvincing and even out of his depth in the Inter squad.

This has been emphasised by the number of times he has gone to ground far too easily, trying to claim a foul instead of pushing to retrieve the ball from the opposition by using more skillful defensive methods. His other weakness is his tendency to wander out of position when chasing the ball, which in turn leaves a gaping hole down Inter's right flank.
Considering that Inter are in the first season of their new project, my expectations for the season are not too high. The priority has to be a top-three finish in the league, as a return to the Champions League next season is a must for the club both financially and for our reputation.

In the Europa League I believe we have a squad capable of winning the competition, but if we must get knocked out early to help achieve our domestic aims then I'll be happy with a quarter-final exit. The Coppa Italia is obviously our lowest priority, though I think we should make it to the semi-final without too much of an issue, depending on the luck of the draw.
Overall rating of season so far (out of five)





So far this season I would give Inter a score of three-and-a-half out of five. As much as we've been impressive on the road, with seven wins out of seven, at home we've had some real issues with our form.

Our defence has become much improved from the one we saw last season, but only having Diego Milito to rely on to spearhead our attack, Inter are still struggling to find a consistent way to get him through on goal. However, with Stramaccioni's recent tactical changes, this issue is being improved upon every game and I feel we're close to finding the solution.
Click here to visit: http://www.nerazzurriworld.com