ANALYSIS
By Vittorio Campanile | Goal.com Italy Chief Editor
With two of Serie A's finest players Zlatan Ibrahimovic and Thiago Silva considering moving to Paris Saint Germain, Italian football finds itself as the poor relation amongst Europe family of elite leagues.
The chief executive of AC Milan Adriano Galliani has reiterated several times in the last month that Italy is no longer capable of attracting the game's top talent.
While Serie A was once the greatest league in the world, populated by the best players on the planet, now it is experiencing an unprecedented exodus of its most prized performers. Alexis Sanchez, Samuel Eto'o, Javier Pastore and Mario Balotelli have all left these shores in the last two years to ply their trade in other countries to name but a few notable individiuals.
The problem, as Galliani has repeatedly stated, is economic. There are many reasons for the crisis that Italian football currently finds itself in but there are two key factors: supporters and stadia - and the two are interconnected.
In Serie A, attendances have fallen sharply in recent years, which is in stark contrast to its principal European rivals, who have benefited from a significant rise in revenue generated from ticket sales thanks in no small part to the construction of new venues that put many Italian grounds to shame.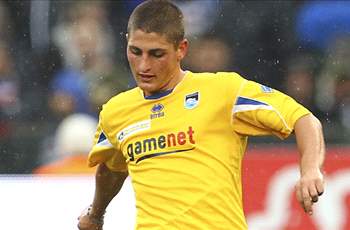 "Young Italian players prefer to go abroad now because there are so few opportunties for them in Serie A"
That many of Europe's elite actually own their stadia is hugely significant as it allows them to bring in substantial revenue from so-called collateral activities such as restaurants, bars, shops, hotels and more. Clubs are therefore not just bringing in money once or twice a fortnight, but every day of the week.
Another issue is that Italian clubs are effectively paying the price for not spending enough money on the development of young players. Consequently, the talent coming through is not of a high enough quality for the first team, meaning Serie A sides are ultimately forced to spend more money on player recruitment. Just think of how much Barcelona have saved in recent years by being able to build a team around the conveyor belt of talent coming out of their excellent youth academy at
La Masia
.
It is also true that a lack of regulations at youth team level means that promising young players are lost to foreign clubs for ridiculously low prices (compensation is only paid for training costs).
In addition, young Italian players now prefer to go abroad because there are so few opportunities afforded to them within Serie A. The top sides are infuriatingly reluctant to blood a youngster and would much rather sign an experienced, proven performer. Indeed, it is not in the least bit surprising that the Italian top flight has the highest average age of any major European league.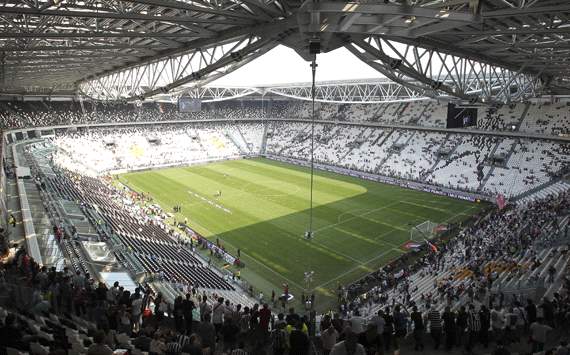 Home comforts | Juventus Stadium has been integral to the club's resurgence
There is also the fact that clubs have relied too heavily on the steady cash flow from satellite television over the past decade and failed to adequately explore other avenues of income. Italian clubs make less from merchandising than their rivals. Official strips cost more than in England and France and the excessive prices have popularised imitation jerseys, thus depriving clubs of another lucrative revenue steam.

Juventus should be a role model for other Italian sides, not only because they are reaping the benefits of having built their own stadium, but also because of the promotion of young Italian talent that has allowed the club to save a small fortune in transfer fees and wages in recent years. Indeed, it is telling that the Bianconeri have been the principal protagonists in this summer's transfer market thus far.

There are other problems in the country, not least that Italy does not encourage foreign investment for tax reasons. Consequently, the sheikhs are not coming to invest in Serie A sides, preferring instead to pump money into far more favourable markets to be found elsewhere across the continent. It is no coincidence that the only foreign-owned club in Italy, Roma, was bought for sentimental, not financial reasons.

So, Calcio has been affected by many problems for some time now and yet, over the past 15 years, nobody has tried to resolve them. Consequently, now Italy finds itself in possession of a second-tier championship, waiting in the increasingly diminishing hope that someone, anyone, might suddenly come and invest in the Italian game; in its stadia, its youth and, above all else, its future.