COMMENT
By Kris Voakes | Italian Football Editor
Wednesday night could have been the moment
Juventus
celebrated the end of six hellish years with their 28th official
Serie A
title.
But Gianluigi Buffon's heavy touch allowed Andrea Bertolacci to equalise for Lecce, while AC Milan grabbed a 2-0 win over Atalanta to narrow the gap at the top to just one point with two games to go.
Now there are a number of scenarios in the scrap for the Scudetto, with Juve's eight-match winning run over, but their 36-game unbeaten streak still intact. Meanwhile, the Rossoneri are seemingly coming out of a run of bad form at a time when they face a Milan derby and have a serious hope in the title battle once more.
So what will decide where the Scudetto goes now? There are any number of possible twists and turns still to come, with Juve still in with a chance of clinching the crown as early as tomorrow evening.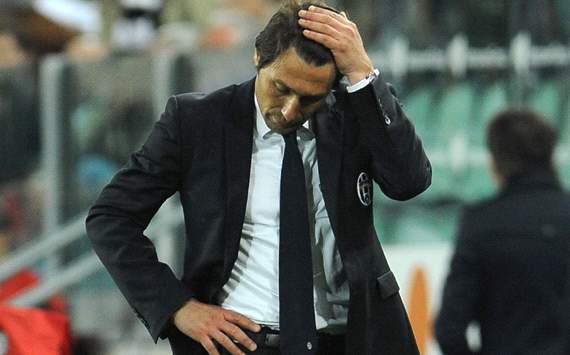 After the events of Wednesday, there is now no room for a Juventus slip-up. Having enjoyed an excellent winning run since the middle of March, the Bianconeri had fashioned a three-point lead which, taking head-to-head into account, gave them the advantage of knowing they could afford one misplaced step in the run-in.
That has now been squandered, though, after the 1-1 draw with Lecce, meaning the Old Lady face a real test of nerve over the remaining 180 minutes. It is now going to be vital that they show a steely interior over their last two matches since they know that two wins will see them take the title, but one more error could see them end up with only second place to show for their magnificent campaign.
They have plenty of experienced heads to help them through, but it was one of them whose lack of concentration cost them in midweek.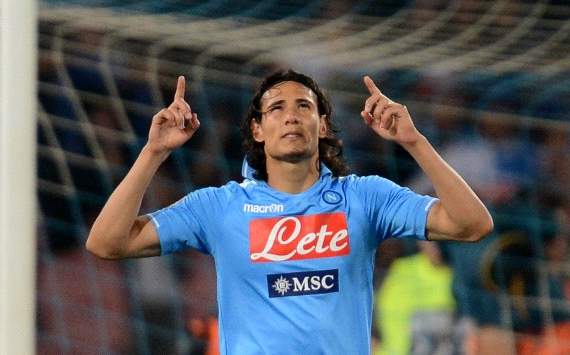 Last April, Napoli beat Bologna 2-0 at the Renato dall'Ara to go level with Milan at the top of the league, boosting their hopes of a first Scudetto in 21 years. This season, their clash could well have just as big a say in the title race, despite the Azzurri having been well out of sight of the top two for some months.
Walter Mazzarri's side still have much to play for in the chase for the Champions League playoff spot, and their 2-0 win over Palermo on Tuesday put them three points ahead of Inter, who lost 3-1 at Parma 24 hours later. The Nerazzurri now know that a victory for the Partenopei in Emilia-Romagna on Sunday afternoon will end their hopes of reaching the major European event next season, regardless of their own final two results.
So, while there is no such thing as a protocol Milan derby, Inter could be heading for the big game at San Siro on Sunday evening with no competitive incentive and with a huge blow having just been suffered. This could potentially result in a slight drop in intensity on their part, giving the Rossoneri a boost as they look to push Juventus all the way.
Of course, Inter could also see it as a chance to play party poopers in foiling their neighbours' big night.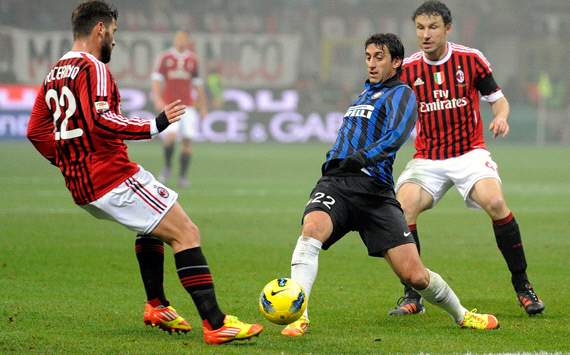 Much was made of Milan's results against their local rivals last season as their six points in the two clashes came at vital stages in their title-winning campaign. The 1-0 win in the opening fixture helped them to kick on to a healthy lead heading into the winter break, while the 3-0 success in April saw them all but extinguish Inter's hopes of earning a stunning comeback title triumph.
This time around, they were underwhelming to say the least when the two sides met in January, with Diego Milito grabbing the only goal after Ignazio Abate's error gifted the Argentine possession, and a repeat performance could be all that is needed to ensure that the title does not go back to Milanello this term.
There have been pivotal Milan derbies in the greater picture of the title race before, but perhaps not one quite so intriguing as this one, and it is important that the Rossoneri turn in a big performance in order to give them hope of retaining the Scudetto.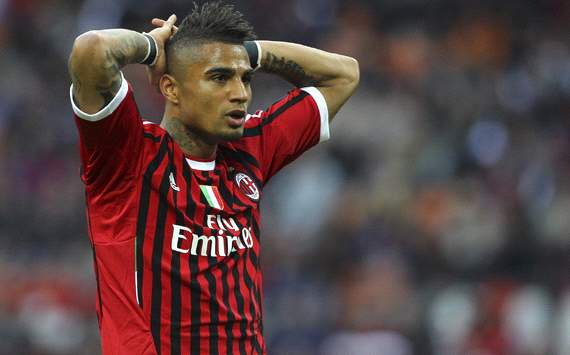 As the Scudetto decision goes down to the last two days, simultaneous kick-offs have been scheduled which are sure to make for nervous times. There will also no doubt be many in the stadiums checking for scores from the other match in order to get a better picture of how the title race stands.
In an age of some marvelous modern technology, one would have thought that misinformed reports were a thing of the past, but many at San Siro last Wednesday thought that Milan's winner against Genoa had been quickly followed by an equaliser for Cesena against Juventus. A roar went up in Lombardy despite no such goal having been scored, and the Rossoneri's Kevin-Prince Boateng even admitted afterwards that he thought Juve had taken one point rather than three when he left the pitch at full-time.
Whatever roars, groans or gasps are heard in the crowd, both teams must ensure that they simply get on with their own job, and not let the atmosphere lead them into any kind of false sense of security.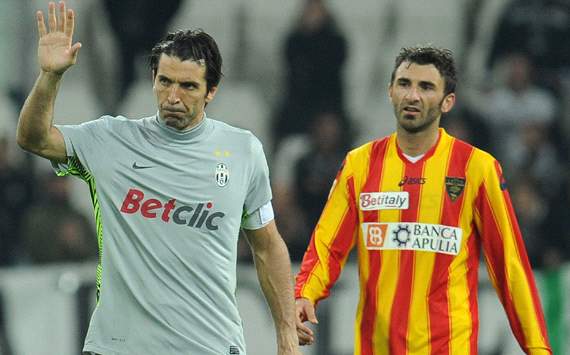 The importance of staying focused has been underlined by the lack of concentration displayed by one of the most experienced players in Italian football at Juventus Stadium in midweek. Andrea Barzagli's backpass was the kind of task Buffon has dealt with thousands of times over his magnificent career, but having taken his eye off the ball for just a split second, he has put the Bianconeri's title march in jeopardy.
Such a moment serves to prove that anything can happen to anyone, and both title rivals will be looking for flawless performances from their troops over the next two games. Of course, not everyone can be perfect technically for the full 90 minutes, but Antonio Conte and Massimiliano Allegri will demand 100 per cent concentration from their players for the entirety of both fixtures.
With the gap now so small between the two sides, one false step could end either's hopes. Two points dropped for Juve mean the initiative is with Milan, while a missed step for the Rossoneri will crown the Old Lady as champions. It really is that close, meaning he who blinks first could well miss out on glory.
Follow Kris Voakes on