As the countdown continues to one of the fiercest rivalries in world football on Sunday evening, Goal.com readers have their say on which team they think will come out on top
SPECIAL
By Subhankar Mondal
AC Milan will win today's Derby della Madonnina against Inter,
Goal.com
readers believe.
In a poll conducted over the past 24 hours or so, over
57 per cent
of the readers voted in favour of the Rossoneri getting the better of Claudio Ranieri's improving side and continue the march towards their second successive Serie A title.
The Nerazzurri mustered just under
35%
of our readers' backing, while around
8%
of the readers are sitting on the fence and are gunning for a draw.
Heading into this weekend's round of matches in the Italian first division, Milan find themselves level with Juventus on 37 points from 17 games at the top of the table, while Inter are fifth in the standings on 29 points.
The Milan derby promises to be an exciting affair and many of the readers
have left their comments explaining the reasons for their votes. Here are the best of them.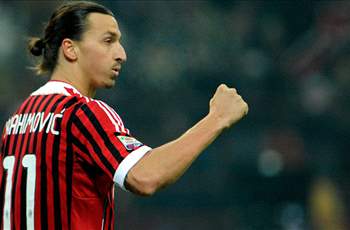 A Goal.com reader, who describes himself only as
Hello, Norway
, believes that Milan will easily get the better of Inter, underlining Zlatan Ibrahimovic as the defining factor.
"Let's realise it. Ibrahimovic has as many goals as all of the Inter strikers together,"
he observes.
"Then Nocerino. Six Goals. Not even going to talk about Boateng, we all know how good he is. I have respect for Inter, but I think Milan will win this."
Giuseppe from the US alludes to Inter's 'controversial' domination of Italian football since Calciopoli until last season.

"Inter don't deserve to have the same amount of titles as Milan considering the one stolen title and the four easy titles,"
he argues.
dsda in the USA backs Ranieri's 'visitors' to take maximum points from the fixture but only if they are able to field a certain Wesley Sneijder from the start.

"If Sneijder plays then I have to go with Inter, they've been in great form recently and Milito is finally regaining some form."

human earth
is a Juventus fan and expects the Milan derby to end all evens so that perhaps the Bianconeri can take control of the pole position.

"As a Juve fan I hate Inter..."
he admits.
"I like Milan despite that they're our main rivals. Of course I'd love to see a game with many goals... I'd love to see Inter winning to give Juve a three-point advantage over Milan but I'm expecting a draw... good luck to both teams. Forza Juve."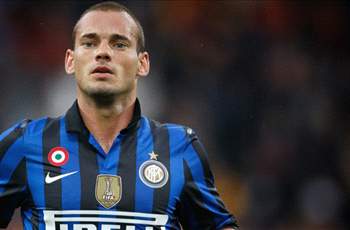 Sam in Cape Town, South Africa
backs Inter to beat their city rivals.

"I think Inter will win because all the pressure will be on league leaders AC," Sam predicts. "It is also harder to lead than to chase in any title race, despite AC having Zlatan who is arguably the biggest game-changer in Serie A. I think momentum is with Inter who have looked the more clinical and hungrier side in recent games."


rossoneri, presumably a Milan supporter, minces no words when giving his prediction, although he forgets that Marco Materazzi has now retired.

"AC Milan win 3-0, and Zlatan could kick Materazzi again... this time kick his head."

KGG here says that Milan are overly dependent on Ibrahimovic.
"Inter will win, because Milan has a lot of luck with penalties," he suggests. "I think Inter has the stronger squad... Milan is just Zlatan... but Zlatan is very very good... It will be a very tough match... the best derby in the world in my opinion... We will see! Anyway, Inter has to win if they want a chance of winning the Scudetto..."
Juventino in London-Fulham hails the Milan derby and claims that it is better than the Clasicos between Real Madrid and Barcelona in Spain.
"This game makes the Spanish Clasico look like child's play," he declares. "The atmosphere, and the excitement that this Derby creates makes it one of the top three derbies in the world. I say Milan will win 2-1."
Follow Subhankar Mondal on