Goal.com looks at the possible transfer market derby ahead of the big weekend clash on the pitch as both Italian giants scramble for business
Rivals on the pitch, and rivals in the boardroom. Never before have
Inter
and
AC Milan
given rise to such an incessant derby on the transfer market.
So many objectives are shared by the two clubs, as it seems the desires are similar for players both in Italian and foreign sides.
Keep your eyes locked on the big sales. With great young talents on the rise and experienced names sought, we look at the top players who could spark a derby rumble in the market. It's a countdown which takes us to a player who could really see both AC Milan and Inter make massive sacrifices.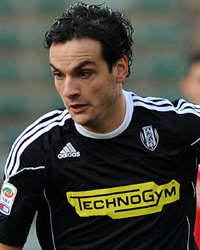 Marco Parolo
Midfielder • 26 years old • Cesena
Cesena midfielder Parolo is one of the great revelations of the season and beyond Cesare Prandelli, who called him into the Italy squad, the Milanese pair have also noticed him. Inter have good relations with Cesena, particularly since the operation which saw Yuto Nagatomo swap places with Davide Santon, but Milan are closely following the ace.

And in Via Turati the small number of players from Milan currently featuring in the Italian national side could become an incentive to take him on.

Inter though seem favourites as they have already surveyed the ground in Emilia Romagna for the Seahorses' midfield maestro.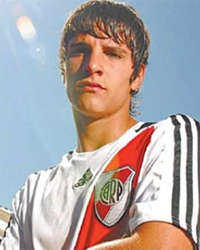 Erik Lamela
Playmaker • 19 years old• River Plate
Milan transfer chief Ariedo Braida has been monitoring his development for several months. The River Plate playmaker has class, physical strength and his price is not astronomical considering his talent - there is a €20m (£17.6m) clause in his contract. But there is also a large amount of competition from Barcelona, Atletico Madrid and Tottenham. Inter also have him on the agenda.

Inter are alert and have studied the situation, and the strong contingent of Argentinian players at the club could be an advantage in any auction which develops for the player.

But Milan are favourites, because they have been working for a long time on the player: Braida has often been to Argentina to follow him closely and reports were always very flattering to him.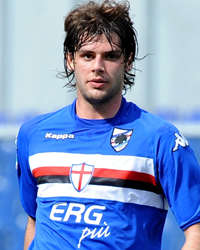 Andrea Poli
Midfielder • 21 years old • Sampdoria
The plight of Sampdoria could push president Riccardo Garrone to sell even Poli next summer. The Treviso native is one of the great hopes of Italian football, and the bigger sides, including Juventus, have followed him for years.

In Via Turati they have never hidden their admiration for the young midfielder, but Massimo Moratti has excellent relations with Garrone, having recently completed an operation to buy Giampaolo Pazzini.

Inter appear strong favourites because they have excellent relationships at Sampdoria, and the purchase of Poli, a young Italian who is highly respected by Leonardo, would be in line with the latest hits played by the Nerazzurri.



Philippe Mexes
Defender • 28 years old • Roma
The fate of the French defender seemed written until a few days ago. Out of contract with Roma, 'Rugantino' has a suitcase packed, and he seemed to be heading towards Milan.

AC Milan have been courting him for years, and he seems ready for a new experience in spite of the great bond with Roma.

Milan remain favourites, starting from a position of advantage established over time. It seems unlikely that the Frenchman, who reports suggest has given his word to Adriano Galliani, will consider late interest from Inter. And in Via Turati Mexes is seen as the heir of Nesta in the short term.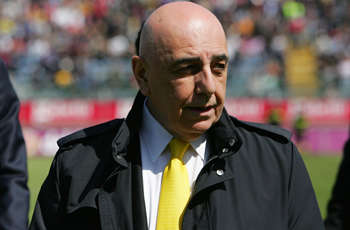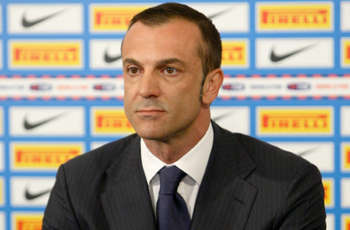 Head to head | Adriano Galliani and Marco Branca will be up against each other this summer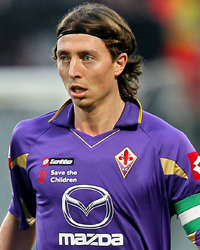 Riccardo Montolivo
Midfielder • 26 years old • Fiorentina
Montolivo's contractual situation with Fiorentina makes him an even more attractive target for the the two Milanese sides.

The Viola midfielder is another of those big players who, given the undoubted talent, his Italian nationality, and his relative young age, is a popular target.

Inter want him and will certainly come back to the office in the summer for talks, but in recent weeks Milan have begun looking too as they see him as a possible replacement for Andrea Pirlo.

Inter remain favourites though and a €10m (£8.8m) deal could happen in the summer.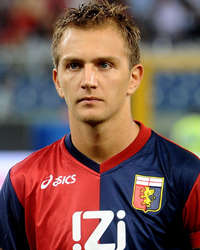 Domenico Criscito
Defender • 24 years old • Genoa
The left back position remains the Achilles heel of Milan, who are waiting to assess Urby Emanuelson in that position but are also prepared to look around.
Criscito is still preferred in via Turati and Genoa president Enrico Preziosi has a good relationship with Milan.
Inter seem to have solved their own left back problem with Yuto Nagatomo, but they could still make a run themselves for the Italy international.


Favourites again are Milan, who need a reliable stopper more than Inter.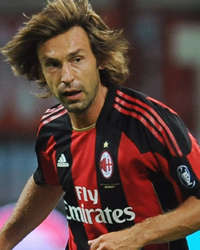 Andrea Pirlo
Midfielder • 31 years old • Milan
Andrea Pirlo could trigger an auction between the two Milanese clubs.
The Rossoneri metronome is unsure of his future and is waiting for signs from the Milan hierarchy.
He is still important to the first team's balance, but a departure in the summer would not be seen as a massive loss.


Inter are aiming to pounce on this glimmer of uncertainty, as Moratti has always rated the midfielder who switched
allegiances
in 2001.


AC Milan are favourites to keep him at this stage as they may offer him a new deal, but with lower wages. Inter are on standby though.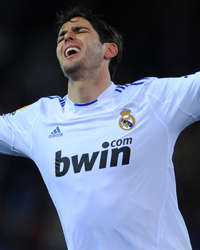 Kaka
Playmaker • 28 years old • Real Madrid
Galliani never fails to get his man and he could bring
Kaka back to Milan.


It is an operation that could start officially in the coming weeks but has already experienced its first stirrings. The visit of Kaka's father, Bosco Leite, sparked off rumours
from Spain which speak of a pre-agreement having already been reached.


Inter have dreamed of beating their rivals to the punch on Kaka. Leonardo is a big fan, and there could be room to get him if AC Milan focus their attentions on Ganso.
However, AC Milan are strong favourites to re-sign the playmaker as everyone at the club would love to see him return.
Kaka back in the red and black shirt is the great dream of Galliani and Silvio Berlusconi, and Real Madrid now appear willing to relinquish the player.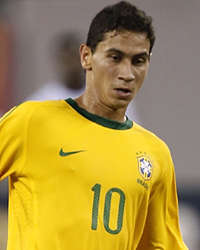 Ganso
Playmaker • 21 years old • Santos
"He's going to Milan."
"No, Inter."
There is so much talk about the player's future, but the truth is that the fate of Ganso, along with fellow Brazilian talents Lucas and Neymar, is yet to be deciphered.
The Rossoneri began work on the phenomenon of Santos in very difficult times, when Leonardo was still within the organisation of the club.
It has been a long courtship, carried out by Galliani in person and then also by the Brazilians Pato, Robinho and Thiago Silva.


Inter had not approached the ace until the arrival of Leonardo in December, who has made Ganso a priority for next year ever
since he set foot in Pinetina
in December.
His value of €25-30m (£22-26m) doesn't scare Massimo Moratti.


And the pressing of Leonardo, who is in constant contact with the Peixe star, seems to have led the Nerazzurri to a position of advantage over their neighbours, who
have also been distracted by Kaka.


Inter appear willing to take on the Brazilian despite the presence of another playmaker in Wesley Sneijder.


Leonardo is convinced that the two can coexist and that Ganso is destined to become one of the best players in the world.
And the presence of such technical experience can tip the balance in the choice of 21-year-old from Brazil.