Goal nominates the top three standout performers for the German champions in 2013-14. Vote for your winner in our poll
Bayern Munich may have failed to match the unprecedented success they had last season in 2013-14 but this campaign has been another which will live long in the memories of the club's fans.
Under the tutelage of Pep Guardiola, the Bavarians stormed to the Bundesliga title in record pace and remained unbeaten until after they had secured top spot.
Their rivals were brushed aside with clinical ease, scoring nine goals against Schalke and beating Borussia Dortmund 3-0 at Signal Iduna park in a testament to their strength.
They may not have been able to match their march to the Champions League final, losing 5-0 on aggregate to Real Madrid in the semi-finals but can still complete the double when they face BVB in the DFB-Pokal final on Saturday.
Every member of the squad has played their part, but who has been the standout star in Guardiola's team?
Below, in alphabetical order, are
Goal
's three nominees for Bayern's player of the season, based on their club performances in all competitions. Cast your vote in the poll at the bottom of the article.
David Alaba has gone about securing his status as the world's leading left-back since winning his place in the back four in 2011-12 and this season was another stellar season for the Austria international.
Quite simply, he has it all. Bayern have looked somewhat vulnerable on the counter at times this term but Alaba has the pace to repel any threat and has seamless positioning and sound tackling.
Going forward, he works brilliantly with Franck Ribery down the left wing and his balls from the flank are often a productive outlet for his fellow attackers, though he never abandons his defensive duties.
To cap it all - and further prove how complete the 21-year-old is - he possesses a dangerous shot from distance and is a sound free kick taker.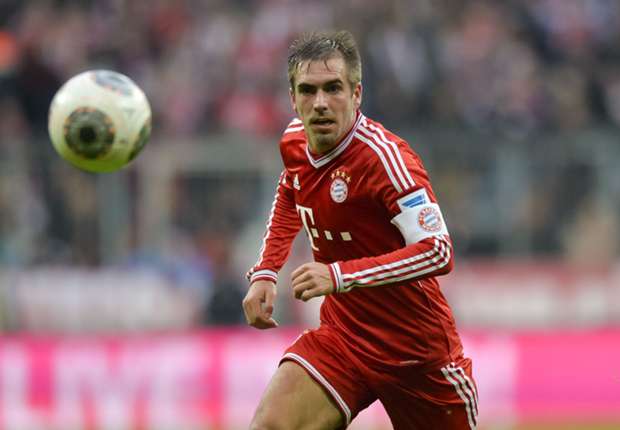 Philipp Lahm has long been a model of consistency on either side of defence, but Guardiola's arrival saw him take on a new role in the centre of the park - which he took to like a duck to water.
The Germany skipper soon became the focal point of the Bayern team, collecting the ball and distributing it with shocking ease. Pep may have worked with the likes of Xavi and Andres Iniesta in the past, but soon declared Lahm the "most intelligent" player he has ever worked with.
All the while, though, he remained the world's best full-back and was able to slot back into defence whenever called upon, a tactic used mostly in big games when Rafinha was not trusted.
Lahm turned 30 in November and surpassed 100 Germany caps this season but remains as nimble as ever and Bayern will be able to enjoy their captain's versatility and solidity for years to come.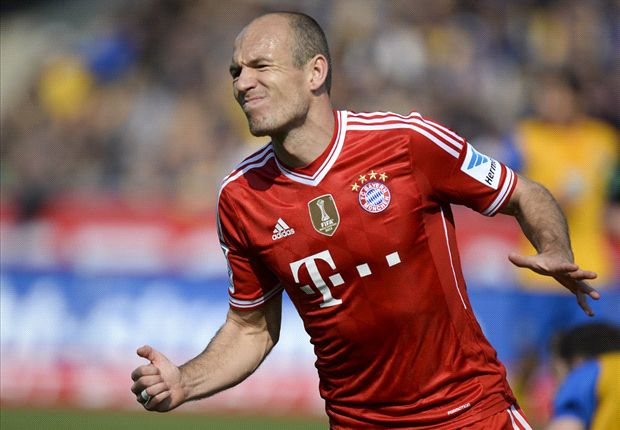 Arjen Robben went about dispelling the idea that he would not work well under Guardiola's system with a flurry of goals in the early weeks of 2013-14 and his good form continued all season.
The Dutchman's incisive running and ability to shoot from distance were a refreshing break from the patient build-up play Bayern employed for much of the season and he now seems to be fully over his penalty miss in the 2011-12 Champions League final.
When the Bavarians' form dropped after February, he has looked their most threatening player by far and he has enjoyed the second most productive goalscoring season of his career.
Like Lahm, he shows no signs of time catching up with him and his efforts were awarded with a three-year contract back in March which means the club will be able to benefit from their Dutch star for some time yet.