COMMENT
By Richard Jolly
European Championship qualifying campaigns don't usually begin in Brazil. Then again,
England
's World Cups don't normally allow them the luxury of a glorified friendly at the end.
The 0-0 draw with Costa Rica was less competitive than the warm-up game against Ecuador. It was an anti-climactic end to an anti-climactic tournament. And so it was a chance to see the squad men, an opportunity to evaluate the players charged with doing better in two years' time.
Stalemates rarely lend themselves to sweeping conclusions, but this offered hints of the right direction. There ought to be a change in the pecking order to build a more technical team. England should see more of Adam Lallana and less of Danny Welbeck and to allow Ross Barkley and Raheem Sterling to become the creative fulcrums, even if it means sidelining Wayne Rooney (although he should be Daniel Sturridge's deputy as the main striker).
What they can't do is to cast too many of 2014's disappointments aside. The depressing reality is that they simply don't have enough players. By and large Roy Hodgson picked the best available and much of this squad always formed the basis of the team for 2016. Whatever else Hodgson got wrong, at least he did not repeat the errors of Fabio Capello, who packed his 2010 party with declining players and ignored the future. Hodgson is yet to convince everyone it is better, but he is at least conscious of his responsibilities to the next generation and the next England manager.
He has separate issues, of where he needs change and who the emerging players are. Assuming that, sooner or later, Luke Shaw is a seamless replacement for Leighton Baines, there are three obvious vacancies opening up: at centre-back, right-back and in the middle of midfield.
Indeed, the auditions should start immediately because England enter a comparatively weak qualifying group for an expanded tournament. Frankly, it should be harder not to qualify for Euro 2016 than to secure a place in France. They only need a top-two finish in a group containing Switzerland, Slovenia, Estonia, Lithuania and San Marino, and even then there is the safety net of a play-off place for the third-best finishers.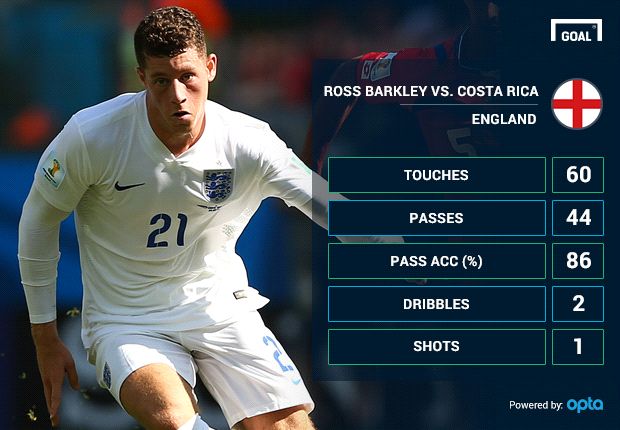 The point is that a pragmatic approach may not be required. Experience ought not to be essential. Reluctant as Hodgson is to discard Steven Gerrard and Frank Lampard, the issue is not what they offer now, but the state of their game in 2016. Gerrard will turn 36 just before the tournament, Lampard 38 during it. Phil Jagielka will be 34 and Glen Johnson 32 weeks after Euro 2016 finishes. The answer lies in the numbers and, in the Liverpool player's case, in the reality that his defending has never been assured enough at the highest level.
Johnson has reigned unchallenged due to an absence of alternatives. Logically, that has to change. Perhaps Kyle Walker and Micah Richards who, for very different reasons, have endured two difficult seasons, can return to their past form. If not, a quintet of younger challengers – Phil Jones, John Stones, Jon Flanagan, Nathaniel Clyne and Calum Chambers – could compete for a swift promotion.
England may have to skip a generation. The sight of Chris Smalling starting a World Cup match, albeit an irrelevant one, at centre-back, was depressing enough. Steven Caulker could be an alternative as Jagielka's successor, but the likelier lads are the versatile Jones and Stones.
Roberto Martinez's eulogies to Stones are typically florid while Sir Alex Ferguson's suggestion Jones could become United's greatest player seems still more startling now. Given the limitations of their rivals, though, each will be vital.
So, too, Jack Wilshere in midfield. Hodgson may have enviable options in the attacking midfield roles. He has fewer natural replacements for his captain and vice-captain and a lack of natural holding players. James Ward-Prowse and Will Hughes are both teenagers but may come into consideration, even if neither is an anchorman yet.
In Sterling and Barkley, Hodgson has two prodigious talents inside the current squad. A third drifted out of contention and into the Championship. Yet Ravel Morrison has ability in abundance. His contemporary in the Manchester United youth system, Paul Pogba, is at this World Cup and Morrison, if he could realise his potential, could be at Euro 2016.
One of the imperatives for England is to find a special player, a match-winner on the major stage, amid hopes Barkley and Sterling will develop into two. Morrison could be a third, or a loose cannon managers feel unable to trust.
And while Euro 2016 is two years away, it pays to decide swiftly. They need to establish an understanding. Some of the best teams in this World Cup – such as Chile, Colombia, Costa Rica – have played with the practised assurance of a side comfortable in each other's company.
England hoped that by importing half of the Liverpool side, they would play like Liverpool. They didn't. Now, whoever Hodgson picks, he has to give them two years to become a team. And preferably a winning team.