Cesare Prandelli has restored Italian pride following disaster at the 2010 World Cup under Marcelo Lippi, and can call upon star men Andrea Pirlo, Mario Balotelli & Ciro Immobile
By Sam Lee at the Arena da Amazonia
With England set to kick off their World Cup campaign in Brazil's Amazon jungle, our man in Manaus gives you the low-down on opponents Italy.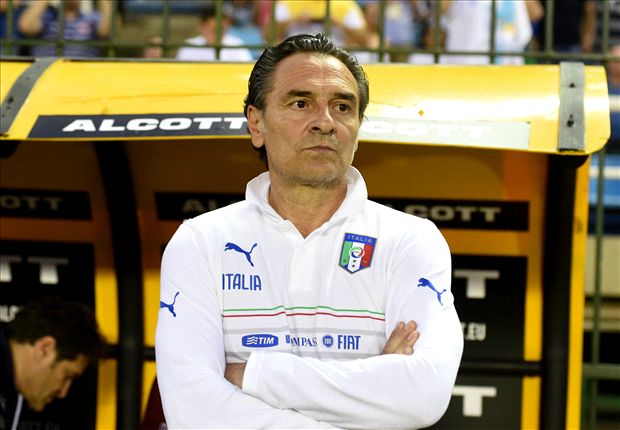 Cesare Prandelli is highly regarded by the Italian media and fans alike. The 56-year-old has already agreed a deal that will see him continue as manager of the national team for the Euro 2016 qualification campaign, regardless of how he, or his team, performs at the World Cup.
Prandelli was lined up to replace Marcelo Lippi before Italy's dismal performance at the last World Cup where their defence ended at the group stage, but since taking on the job he has taken the side forward and quickly restored pride.
Italy are unbeaten in four of their last five qualification campaigns for major tournaments, including two under Prandelli's watch.
The former Fiorentina and Roma boss took the
Azzurri
to the Euro 2012 final, only to be ravaged by Spain, but rallied his players and secured their passage to Brazil with two games to spare.
And all of this achieved while moving away from the 'catenaccio' stereotype which has synonymised - and in some quarters even dogged - Italian football for decades.
His sides play offensive, possession football and will look to do the same in Brazil - even if their strengths are definitely the defence and the base of their midfield.
Preparations have been thorough - Italy took 20 tonnes of food and sporting equipment with them to Brazil, which is fortunate because their hotel was raided in May for storing and selling nearly 50 kilograms of mouldy food.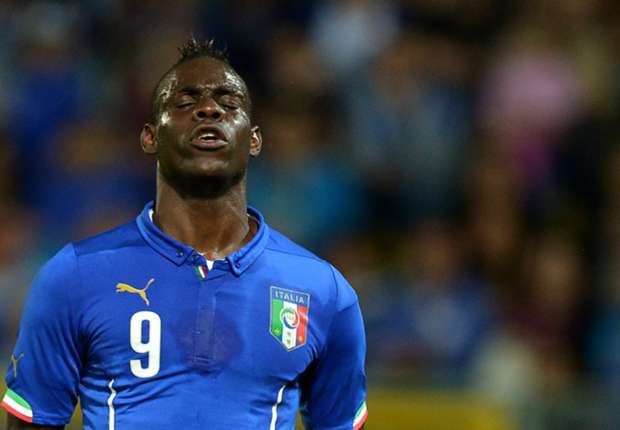 It's a toss-up between Andrea Pirlo and Mario Balotelli. Much will depend on Pirlo's ability to dictate the play at the age of 35, and following six long-haul flights at a total of 8490 miles in under two weeks. And that's not including the flight from Italy to South America.
He will be vital against England in Manaus as they kick off the tournament, though the warm conditions may do him no favours either. Should the Three Lions take the game to the
Azzurri
Pirlo could struggle - or he could exploit them. After all, he played more accurate through balls than anybody in Serie A last season (12).
This is where Balotelli comes in. The AC Milan striker picked up almost as many cards as goals last season - 14 yellows, one red and 18 goals - and he will need to keep a cool head if Italy are to go far this summer.
His two goals against Germany at Euro 2012 are held up as an example of what he can do but too often he has failed to match that standard. Ultimately, he will be the man charged with getting the goals, and for that reason he is the key man.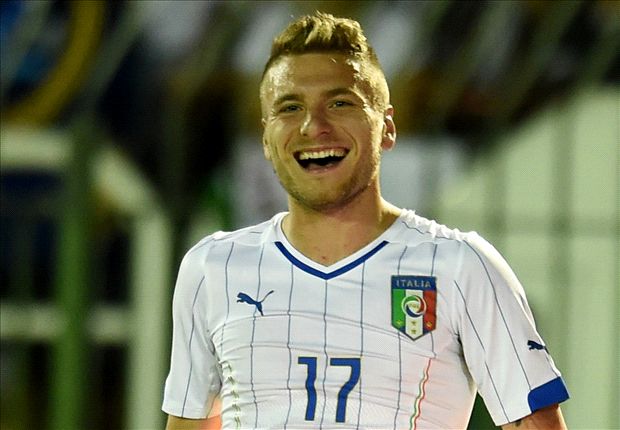 Ciro Immobile had a fine season for Torino and has already secured himself a move to Borussia Dortmund, after Jurgen Klopp described him as "the best around" and stated he was "prepared to do anything" to bring him to Signal Iduna Park.
He scored 22 goals in 33 Serie matches last term, enough to see him crowned the 'Capocannoniere' - Italy's top goalscorer. He did not feature in a single qualifier for Prandelli but is being tipped to impress this summer.
Not least because he is seen in Italy as the second coming of Toto Schillaci, who came from nowhere to win the golden boot at the 1990 World Cup with six goals.
The man himself has said as much: "There are prerequisites for Immobile to be Cesare Prandelli's secret card," he told
Corriere dello Sport
.
"He has played and scored a lot this season, he is in excellent shape and has great enthusiasm just as I did in 1990. He is fast, sees the goal like few others, but in particular, does not have the spotlight on him.
"Immobile must stay grounded and not get excited but he can impress everyone, even though he has little international experience."
Prandelli has also compared the two, and after scoring a hat-trick against Fluminense in the
Azzurri's
final warm-up friendly last Sunday, he could even start against England instead of Balotelli.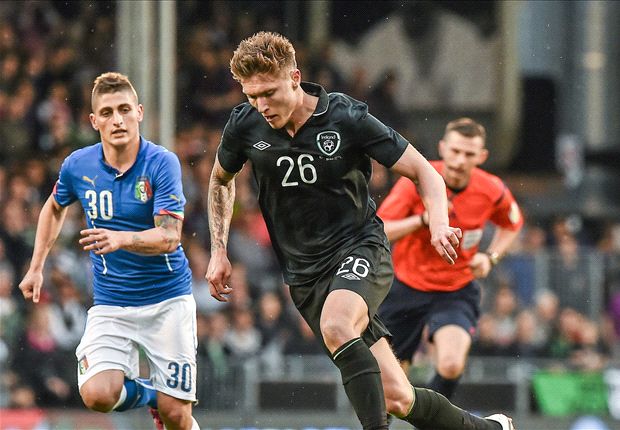 That friendly against Flu, as the Rio club are known in Brazil, was certainly the high point of preparations. The 5-3 victory provided some positives for Prandelli, including Immobile's hat-trick and a double from Lorenzo Insigne, but it was achieved with a complete second string. As a hybrid friendly against a club side it will not count in the record books, either.
But the first team laboured to draws against the Republic of Ireland and Luxembourg (0-0 and 1-1 respectively) in their two official internationals before the tournament; things do not exactly look promising.
They lost Riccardo Montolivo to injury in that match against Ireland, and they have not won an official match in seven attempts since sealing qualification for Brazil against the Czech Republic back in September.
Much like the Europa League, Italy do not place much stead in friendlies and dead rubbers, so it is important not to read too much into their recent showings. Especially when you consider the fact that they have lost just 15 of 80 matches at World Cup finals.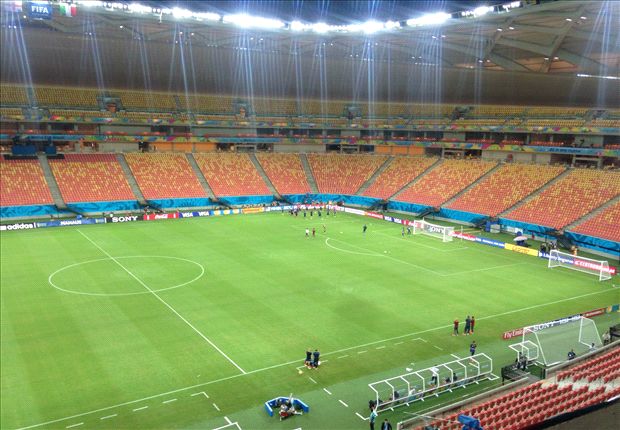 Typically for the "open" section of a training session ahead of a big match, the team gave absolutely nothing away.
But unlike England before them, Italy went right over to the far corner, away from photographers and media, to do their drills.
And those were nothing special either. The first 15 minutes amounted to a basic warm-up followed by a simple passing exercise, which will give Roy Hodgson nothing to think about, let alone worry.
Any attempts to sneak a look at any formation experiments or shock inclusions in the starting XI were quickly quashed by private security forces working at the stadium. Nothing heavy-handed, but it was made clear that nobody would overstay their welcome.
Roy Hodgson said on Friday evening that he has been studying the
Azzurri
since the draw was made in December, and he is confident he knows how to get three points on Saturday - even if this brief opportunity provided no clues.