COMMENT
By
Jay Jaffa
At times it lacked cohesion, but
England
's gritty
1-0
win in Oslo over
Norway
ensured that
Roy Hodgson
followed in the footsteps of his six predecessors by claiming a maiden victory as manager.
But how much would Hodgson have learnt from the experience? Did anyone secure a starting position for the European Championships?
Allow
Goal.com
to expand on the lessons that the new boss would have grasped on Saturday evening...
Ashley Young: t
he new No.10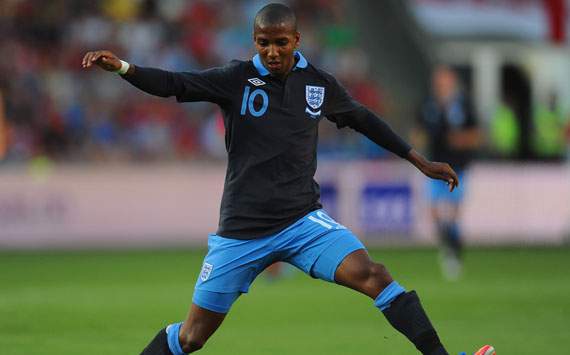 It seemed odd to see someone other than Wayne Rooney don the No.10 shirt for England but it is a sight that fans will get used to over the next few weeks. Rooney's two-match ban provokes the need for a solution to the unfortunate forward problem and Young's match-winning display should bring cheer to pessimistic supporters.
Playing behind Andy Carroll – another forward worthy of praise – Young looked to find pockets of space between Norway's defence and midfield and it was his desire to support his strike partner that also impressed. The only goal of the game was largely all his own making.
Gerrard's lung-bursting decoy run allowed the winger to isolate Fulham's Brede Hangeland and in that position he glided effortlessly by the big Norwegian and slotted impressively for the lone strike.
Young's critics point to a one-dimensional nature to his game but the manner and confidence with which he took his chance should provide encouragement for England's two games without Rooney. It seems certain that Young will fill in for the United striker and, based on Saturday evening, Hodgson need have no concerns over the attacker's prowess in a less familiar role.
Joleon Lescott is ready to partner Terry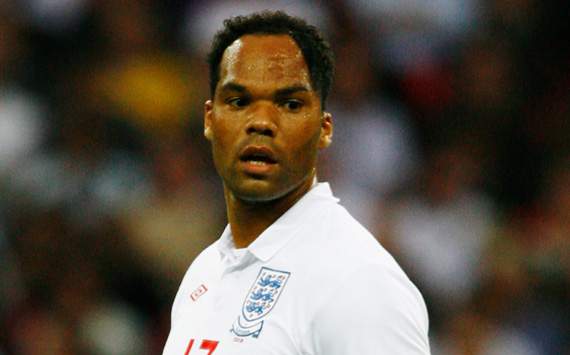 He's a Premier League winner and, although this year has been Lescott's best domestic campaign, there are no guarantees that it will be his honour to partner John Terry in the opener against France. He clashes with Terry's club-mate Gary Cahill – himself an FA Cup and Champions League winner. Separating the pair may well prove to be Hodgson's toughest decision.
One thing is for sure: In the absence of the Chelsea contingent, Lescott seized his chance and contributed to an efficient if unspectacular England win. While the first half provided a good balance of play, the second gave the Manchester City man a far more demanding task.
Accompanied by his former Everton team-mates Leighton Baines and Phil Jagielka, Lescott demonstrated his defensive nous with a focused, detailed display that would have resonated with Hodgson – a man who values a clean sheet almost as highly as a win.
He has always been blessed with the tools required to develop into a top-class centre-back but the step up to international class looked to have evaded him until this season. Possibly driven by the confidence gleaned from City's fantastic season, he has made the leap to international level.
There was an air of assertiveness in his work against Norway – a continuation of his assured game against Spain in November that will ensure that he is firmly in the reckoning to start England's assault on the Euros.
Oxlade-Chamberlain can be a secret weapon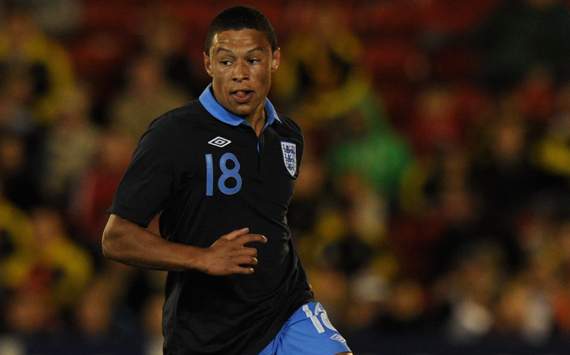 A 20-minute debut gave England's travelling band of supporters a glimpse of Hodgson's secret weapon. Oxlade-Chamberlain replaced Young on the 72nd minute and immediately found the heat of the action, neatly cushioning a pass into the path of his Arsenal team-mate Theo Walcott.
The move was snuffed out as Walcott tried to return the favour but, in that one incisive movement, it was clear that Hodgson has an impact player capable of troubling international defences.
Pundits opined that Oxlade-Chamberlain was not ready for a summer tournament and the fear is that he will become another Walcott – another unused prospect taken along for the experience instead of an able option. But his cameo indicated the presence of a prodigal talent, a unique all-round attacker available for the England manager to throw into the fray when a match enters a stale period.
His domestic season at the Emirates Stadium has lacked clarity. As outsiders, it is still unclear where his best position lies. For Arsenal he has operated from wide and also in a central position.
While it is unlikely that Hodgson will entrust Oxlade-Chamberlain with such a crucial role in Poland and Ukraine, his ability to carry the ball at pace and a fearless exuberance to attack the opposition should provide England with a handy option this summer.
Technically he is blessed with ability in both feet, he is composed and, based on his commendable display in Oslo, will be trustworthy if utilised.
The Gareth Barry question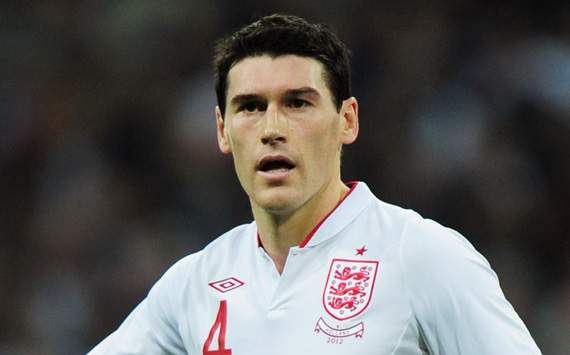 There is no debate at club level – Barry has been a key cog in the title-winning Manchester City team. However, on the international stage, he attracts far more critics than he would like.
Barry's 30-minute second-half cameo was disappointing to say the least. He struggled to retain possession, often guilty of sloppy passes that handed Egil Olsen's side the initiative. It is possible that he was restricted by the groin injury that eventually did for his evening, but his display was eerily reminiscent of World Cup 2010 and
that
game against Germany.
Ponderous in possession and lacking bite in his movements, Barry did his credentials more harm than good on Saturday night.
It begs the question – just what is his worth to England if he is not a guaranteed starter? Fabio Capello used the former Aston Villa man heavily in his time as manager and for good reason: he provided a nice counter-balance to a right-foot-oriented midfield and kept things ticking along nicely – similar to his role at City.
However, if, as it appears, Hodgson favours a midfield pair of his captain Steven Gerrard and Scott Parker, Barry's worth is dramatically reduced. As a bench option, he lacks the pace and incision needed to change the dynamic of a game and will surely slip behind Frank Lampard in the pecking order.
Ball retention was a major issue for England in the second half. Though Barry has shown that he is an adept passer in the Premier League this year, his performance on Saturday may have had fans longing for another Manchester-based midfielder.
Michael Carrick didn't make Hodgson's squad but is renowned for his skill in keeping the ball. England could do with that option in Poland and Ukraine but unfortunately the prospect will remain a dream rather than a reality.
Phil Jones: the answer to the right-back concern?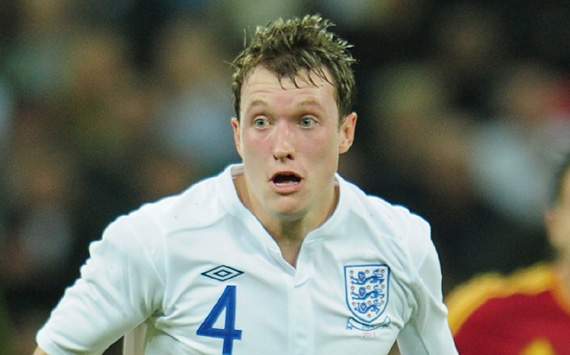 Arguably the position that carried the most uncertainty since Hodgson squad announcement was that of right-back. Kyle Walker's good form at Tottenham looked to have sewn up the position for the Euros until injury denied him a place on the plane to Poland and Ukraine.
The surprising omission of Micah Richards left Liverpool's Glen Johnson and Manchester United's Jones to battle for the starting spot at Euro 2012.
A minor knock kept Johnson out of the Norway game and handed Jones a prime opportunity to lay down the gauntlet in the Ullevaal Stadium. The versatile defender played the full 90 minutes and will have done his chances no harm in a typically combative display.
Perhaps his performance will be remembered for his surging run and shot that, with help from a deflection, struck the post in the second half. But the nature of the half, far tougher than the opening period, meant that Jones had a sound examination of the defensive skills occasionally criticised in his first full year at Old Trafford.
Certainly there are question marks hovering over both of England's options on the right flank but a clean sheet will have provided Hodgson with plenty of encouragement.
The debate will remain but Jones showed that, although he may not be deemed a specialist right-back – does he even know his best position? - a resilient display indicated that the one thing of which the Three Lions boss can be sure is his ability to slot into an England defence and exude competence.