December 25 may still be over a fortnight away but
Arsenal's
players are already in the festive spirit having dug out their Christmas jumpers.
The Gunners are currently flying high in the Premier League after moving five points clear at the top of the table following a 1-1 draw at home to Everton on Sunday.
Emmanuel Frimpong, Per Mertesacker, Alex Oxlade-Chamberlain, Lukas Podolski and Lukasz Fabianski all showcased their best knitwear efforts in support of Save the Children's Christmas Jumper Day.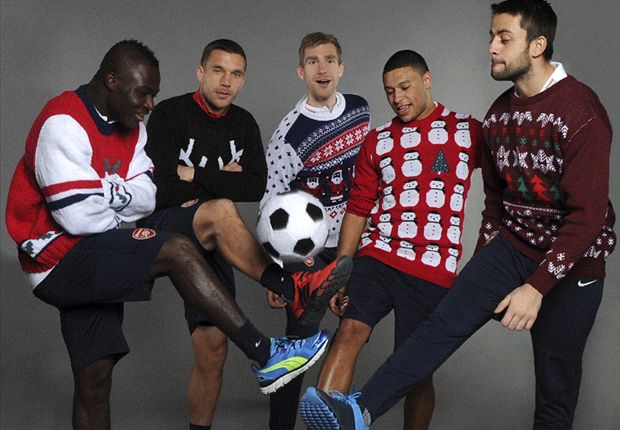 Festive spirit | Arsenal stars showcase their best Christmas knitwear

Pud-olski | Striker sports a Christmas alternative to his Arsenal home shirt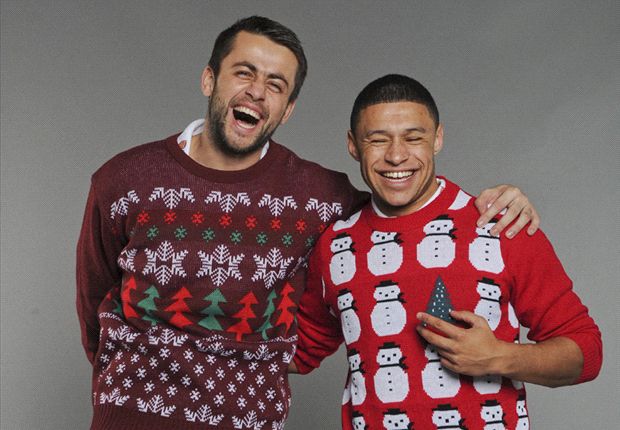 Christmas cheer | Fabianski and Oxlade-Chamberlain in their festive outfits
Arsenal players get into their festive knits in support of Save the Children's Christmas Jumper Day. Join them by donning your Christmas jumper on Friday 13th December and donating £1 at www.christmasjumperday.org