Premier League
title races can be a stressful thing, so it's good to see some of
Liverpool
's star men having fun - and all for a good cause, too.
Luis Suarez, Steven Gerrard and Lucas Leiva joined up with children from Anfield Juniors school to thank kids up and down the country for their help raising millions of pounds for Children in Need over the years.
The three players each led teams in competition against each other, cheered on by Pudsey Bear and Liverpool mascot Mighty Red, in a series of games and activities which will all be shown in full on Friday night.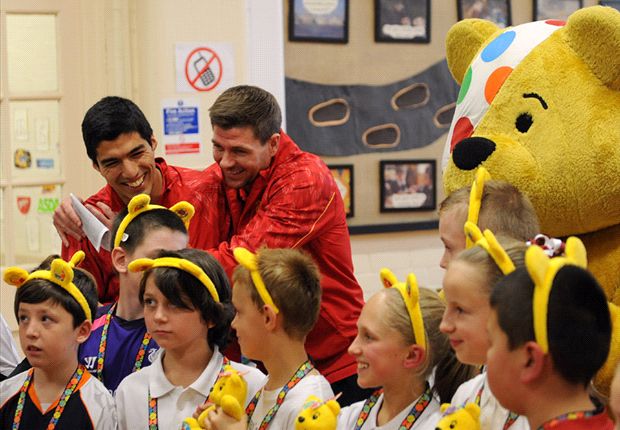 Please Don't Go | Steven Gerrard likes to keep hold of Luis Suarez at all times (Liverpool FC)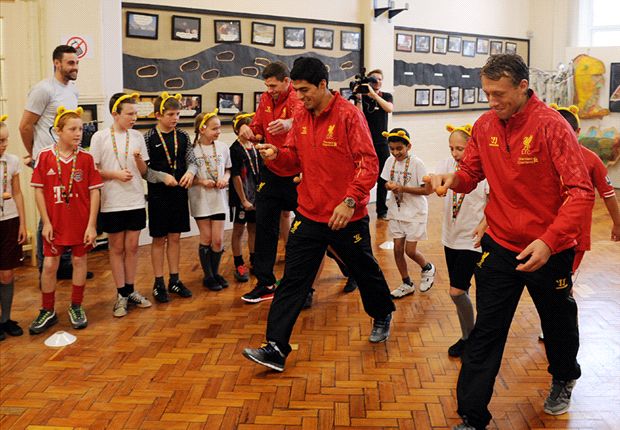 Concentrate | Suarez proves adept at keeping his balance (Liverpool FC)


Anfield Juniors is a partner school of the Liverpool FC foundation, the club's official charity, and is involved in a new foundation project called 'On the Ball', which uses the Reds' global profile to improve children's performance and general wellbeing in and out of school.
And Gerrard was all too happy to lend a hand, explaining: "BBC Children in Need is a fantastic charity and it's great to come out and support the work that they do.
"Kids from up and down the country have been coming together to raise money for Children in Need and we wanted to come along and say thank you."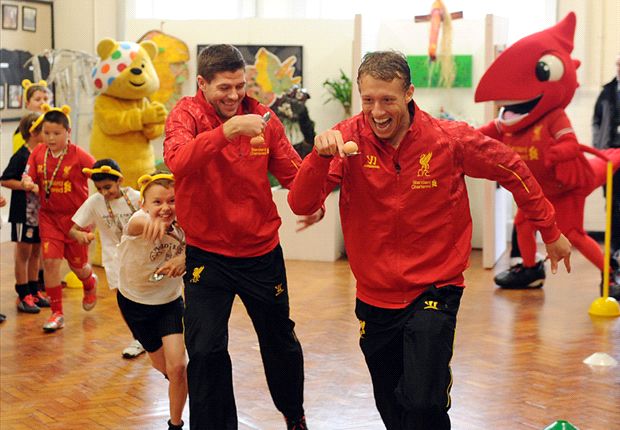 Competitive edge | Things get heated in the home stretch (Liverpool FC)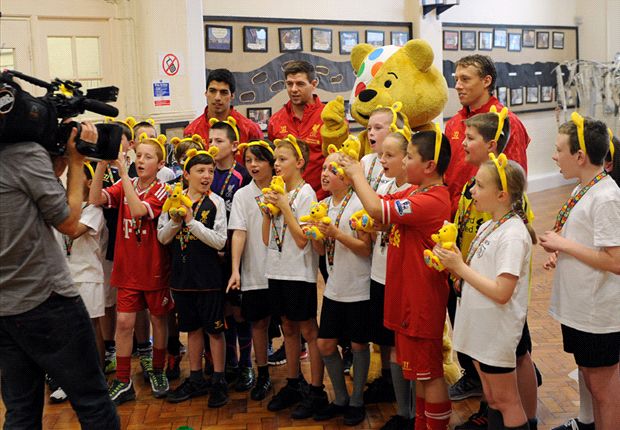 Everyone's a winner | The children look delighted to meet their heroes (Liverpool FC)


Find out if Suarez, Gerrard or Lucas came out on top on the BBC Children in Need live appeal show on BBC One, Friday, November 15 from 19.30BST.