Soccerway's weekly betting guide has been evolving since its launch 10 weeks ago, providing punters with a free resource to help assess the weekend's footballing action from around the world. The team behind it are constantly striving to provide a resource which is accurate, valuable and helpful to those who have an interest in betting on football online.
The latest version proved one of the most profitable releases to date. Had you placed a £10 wager on each of the 17 selections highlighted by the best betting minds behind the site, you'd have been £44.80 in profit, courtesy of nine winning picks, eight of which were priced at Even Money (2.0) or better.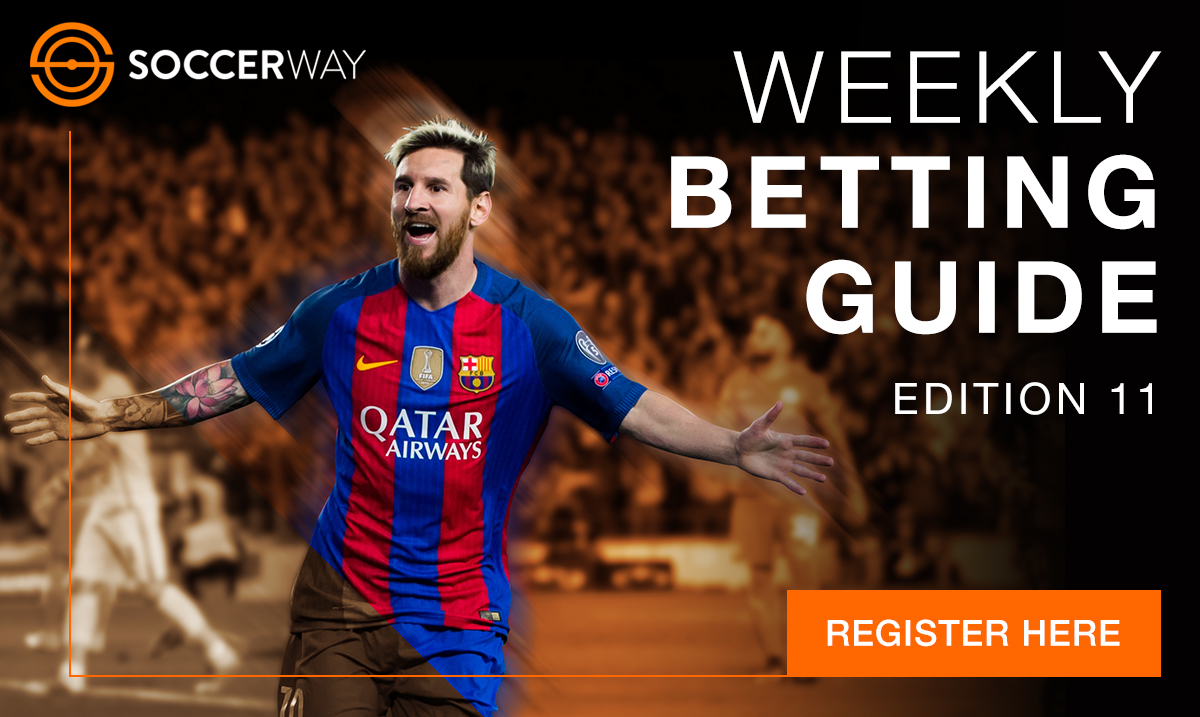 Want to make sure you don't miss next week's edition as soon as it's released? Simply register with Soccerway and you'll automatically join thousands of punters in recieving a copy via email. The new editions are usually published on Friday morning, ideal timing for those studying up for the weekend.
The winning bets included Monaco's high-scoring win over Marseille (6/4), another Manchester City victory where both teams scored (7/4) and the same wager in Celta Vigo's clash with Granada (9/4).
The betting guide isn't just for the top divisions, though; the team dig deep into dozens of leagues to find the best stats-based selections and in-form Grimsby Town frontman Omar Bogle continued his fine goal scoring run to net a 6/5 (2.20) winner from the Football League.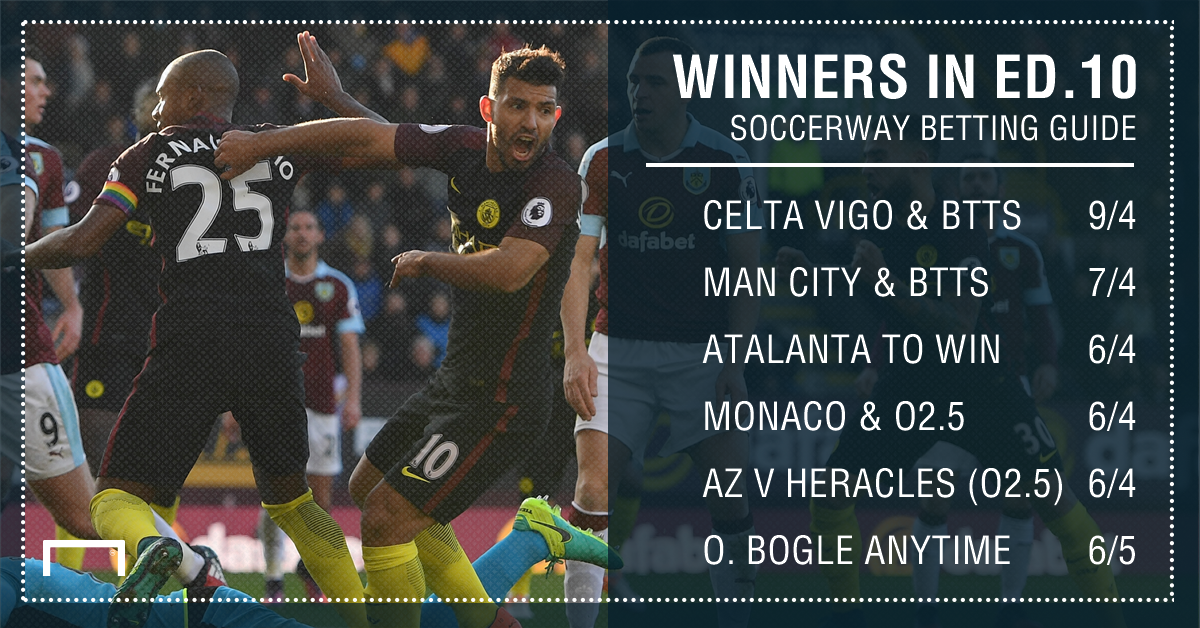 Soccerway allows its readers to drill down into various research tools including detailed recent form, head-to-head analysis, goal times and player statistics for a wide variety of competitions. There is also a look at what Opta's latest Premier League facts suggest might be worthwhile wagers as well as an accumulator of picks which provided an 11/1 (12.0) winner in edition six.
If you're a bettor who likes to back up their picks with statistics, or even just someone who wants to use them as a starting point for your own research then why not make this weekly publication part of your selection process? It's fast, easy and free to register for what is becoming an essential part of a punters' preparation.