A new season means a fresh start for football fans and betting enthusiasts alike.

Following a summer packed full of football, which consisted of England's predictable quarter-final penalty shootout demise at Euro 2012 and an eerily similar fate for Team GB at the Olympics, the return of the domestic season will be more than welcome for those who have sought solace in the form of successes in rowing, cycling and athletes running really fast around east London.

Jim Knight and Simon Pilkington are both hoping for a successful season in 2012-13, especially in the betting department.

Jim is Betting Editor at Goal.com and Simon is an experienced punter and Editor of TalkingSports. They both follow European football closely, with a focus on the English leagues, and hope to not only make themselves some profit by betting their way through the upcoming season, but to share their experiences and potentially profitable bets with Goal.com's readers.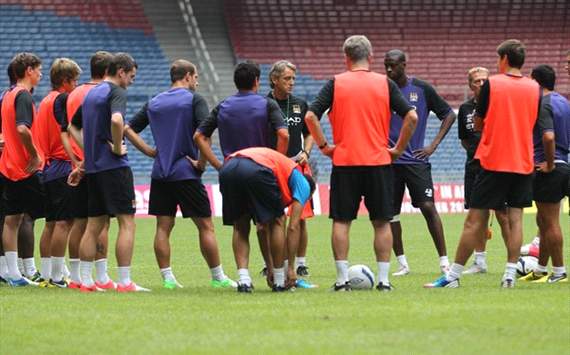 Just as the first day back at school brings with it a brand new notebook, the same is true of this project. Each of them will be putting aside a £500 betting bank and detailing their selections and the reasons behind them throughout the season while keeping track of their wins and losses.

Selections will be published on the site at regular intervals ahead of games taking place to allow people to read their thoughts and follow their selections should they wish to do so.

Each bet will detail the reasoning, stake, bookmaker and odds at which the wager was placed. They will also be tweeted from the GoalBetting Twitter feed which you can follow here.

Ahead of the big kick-off across Europe, both Simon and Jim will also have £100 to stake on outright (ante-post) bets before the season begins. This amount will be separate from the £500 balance but these wagers will need to be in place before Friday, August 17 for them to count.

They could come from markets such as outright winner, top goalscorer, relegation or season match bets from across Goal.com's bookmaking partners.

So remember to check in on our two punters throughout the season to find out how they are progressing and offer them your congratulations, commiserations or suggestions on where they should be putting their money next.

Both will also be tweeting their thoughts on the upcoming action. You can follow Simon and Jim on Twitter.