Goal.com UK asked readers last week for suggestions of your cult footballing heroes following the sensational performance from David Luiz for Chelsea against Manchester United which seems to have earned him special status at Stamford Bridge.

We gathered together a selection of the best suggestions sent in by our readers over the weekend, and also cult players around the globe picked out by Goal.com editors.

Below is our pick of the bunch...




Emmanuel Eboue - Arsenal
"I think im probably saying the most obvious one...Emmanuel Eboue!!! I mean, cmon! he's not amazing but, you just cant help being amused by him and his antics!"
Mark, New Delhi.


Guti - Real Madrid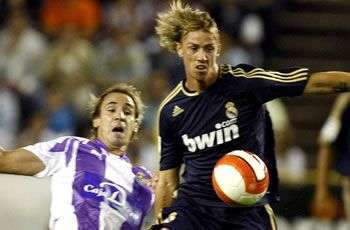 "Loathed by virtually every single football fan outside of Real Madrid, Guti.Haz has a cult following at the Bernabeu. He is the kind of eccentric, controversial 'mad genius', a temperamental player who has had arguments even with his own team-mates and coaching staff. He's not the hardest worker, he's not consistent, he's not always flashy, but it's the occasional moments of magic and sheer brilliance that captures the imagination of all Madridistas."
KS Leong, Goal.com International

Kevin Davies - Bolton
"He is not the most skilful player but tries his best in every match. Davies is the real soul of Bolton and I love the way he fights in the air for every ball."

Tony Mu, Goal.com China

Steffen Freund- Tottenham

"He played 100 games for Spurs, no goals, but adored. Freund said he always used to shout "arbeit!" (work) at David Ginola."

Jamie Dunn, Goal.com UK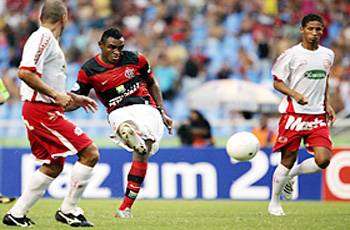 Obina - Flamengo

"Obina, who now plays for Shandon Luneng, was one of the few players in the world who was adored for how bad he was. Right after he arrived at Flamengo, he went through a very tough phase, not keeping the promise from his early days at Vitoria. Flamengo fans then created an ironic chant in which they sang that "Obina is better than Eto'o".

Andre Baibich, Goal.com Brazil



Jesper Gronkjaer - Chelsea
"He was really fast, had a very inconsistent cross but Chelsea fans loved him!!"
Mikey268, Scotland



Jimmy Bullard - Wigan, Fulham and Hull
"I'd have to say Jimmy Bullard!"
Chris, London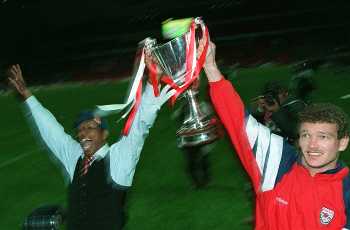 John Jensen - Arsenal
"John Jensen was a huge cult hero at Arsenal. He scored once in 132 games from midfield and the crowd cried 'shooooot' every time he got the ball whether it be two yards from goal or 50 yards."
Oliver Yew, Goal.com UK


Gary Neville - Manchester United

"It has to be Gary Neville, he admitted himself he's not the most naturally gifted footballer, but the kissing of the badge, taunting other fans and pure love for the club makes him a top hero."

Russel, London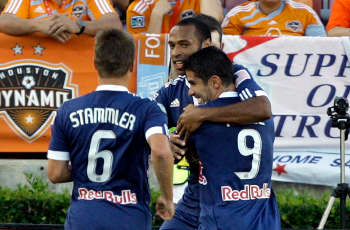 Seth Stammler - New York Red Bulls

"A solid, hardworking utility player with a reputation for absolute niceness (he founded a Haiti charity group - before the earthquake), Stammler endeared himself to tough New York fans with his dogged determination. This culminated in a match versus rivals DC United when Stammler's boot came off. Rather than stop to put his footwear back on, Stammler made a crucial tackle to prevent DC United from scoring. He then cleared the ball to safety with his socked foot."

Andrea Canales, Goal.com USA



Ole Gunnar Solskjaer - Manchester United
"Ole Gunnar Solskjaer. Easily. I'm not even a Utd fan and I think he's a legend."
Eoin, Ireland
Darren Moore - West Brom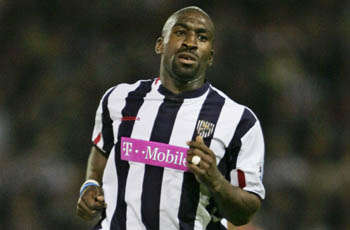 "Big Dave, aka Darren Moore, is a huge cult hero at West Brom. A good old-fashioned centre-half and a lovely bloke too. When he joined West Brom in 2001 he was instantly christened 'Big Dave' for his resemblance to a charcter from a TV ad. He was a tower of strength at the heart of Megson's defence, winning every header and committing to every tackle. A last ditch tackle on Arsenal's van Persie will live long in the memory."

Ian Murphy, Goal.com UK

Billy Hamilton - Burnley
"He never wore shinnies, socks rolled down, hard as nails and scored in the World Cup while playing for Burnley."


@dannybananas, Danny Brierley, London

John O'Shea - Manchester United
"No one other than the demi-god that is John O'Shea. I mean, he's far from the best player in the world and he knows it, yet you can't hate on him. Without doubt a cult hero."


Ryan, Leeds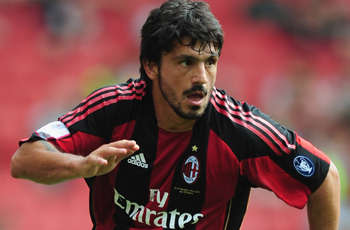 Gennaro Gattuso - AC Milan
"Rino Gattuso plays football with the grit and determination of someone whose life is on the line. He has endeared himself to the Rossoneri faithful with countless performances where his style of play and 'grinta' have allowed the team to do well. Not technically gifted by any means, the holding midfielder would give an arm, a leg and his spinal fluid for the colours of his club."


Peter Pedroncelli, Goal.com International

Igor Biscan - Liverpool
"He went from comedy figure to legend in the final months of his Liverpool career..Igor turned into a mixture of Matthias Sammer and Dolph Lungdren."
@n0097773, Matt Smith, Sheffield.

Frank Worthington - Leicester City
"Frank Worthington. A maverick figure if ever there was one."
Paul Macdonald, Goal.com International