Jose Mourinho has not been enjoying the best of times in Premier League competition of late.
He has suggested that Manchester United are the 'unluckiest' team in the English top-flight, while record signing Paul Pogba admits the Red Devils 'might be cursed'.
'Mou looks like he wants to be sacked'
Fortune certainly has not been favouring the men from Old Trafford, with dominance of certain fixtures not reflected in the final scoreline.
They will, however, get the opportunity to right a few wrongs in midweek when they face West Ham in the EFL Cup quarter-finals.
And in Mourinho, United would appear to have the perfect man at the helm.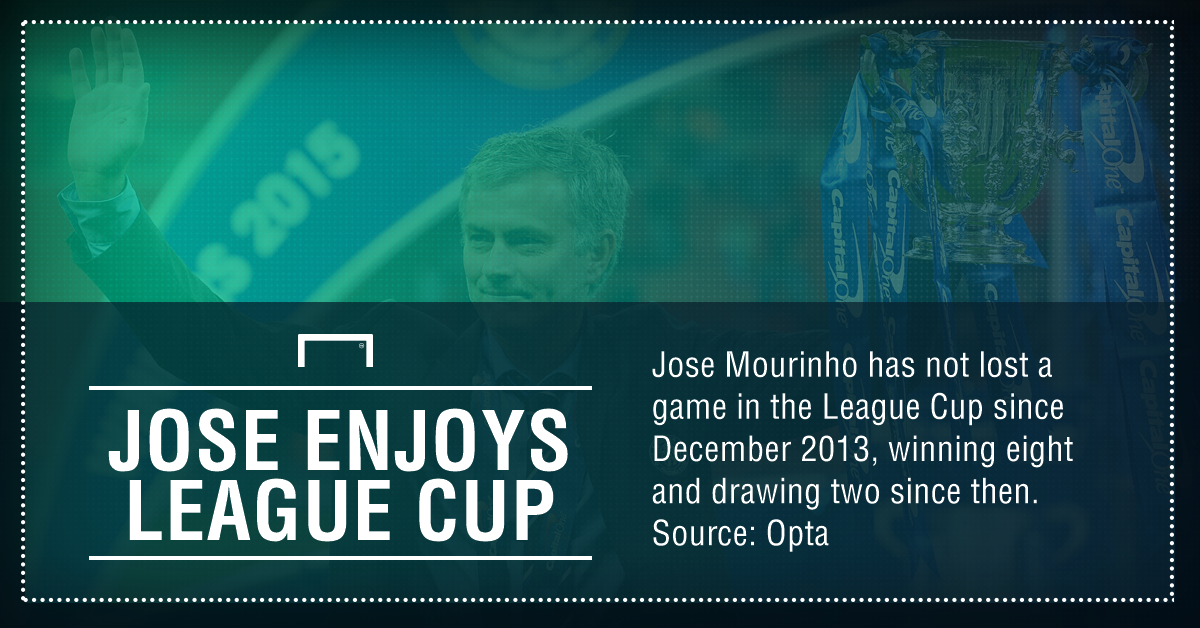 Sunderland were the last opponents to send a Mourinho side packing in the League Cup, with a 2-1 extra-time victory secured at the Stadium of Light on December 17, 2013.
Having gone close to three years since suffering that setback, the Portuguese should be in confident mood heading into a midweek meeting with the Hammers – even if those around him are feeling a little flat.
'Van Gaal's Utd better than Mourinho's'
It must also be noted that Mourinho has tasted League Cup success on three previous occasions, in just five full campaigns as a manager in English football.
Meanwhile, United have lost just one of their last 24 home League Cup games against top-flight rivals – with that solitary setback coming against Mourinho's Chelsea in January 2005.
They did, however, come unstuck in their last meeting with West Ham at this stage of the competition, with the Londoners prevailing 4-0 back in 2010/11.