COMMENT

By
Wayne Veysey
at Wembley Stadium
With a 41st major trophy now secured,
Kenny Dalglish
says
Liverpool
can "kick on" from their
League Cup
triumph and use it as a springboard for a successful new era.
The Scot believes the Wembley success over Cardiff City can act as an inspiration for a club which had lost the winning feeling during five difficult years.
Goal.com provides a five-point plan for what Liverpool must do to make the League Cup a marker on the road rather than the end of the journey.
AMERICAN OWNERS MUST INVEST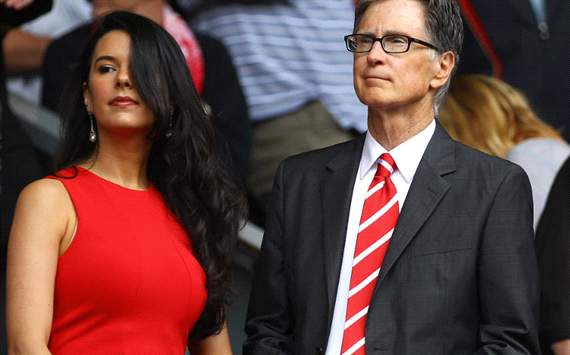 After all their investment and tribulations, Liverpool and their American owners have the first trophy of the new era.
The key to making February 26, 2012, the beginning rather than the end is for Liverpool's principal owner John W Henry and chairman Tom Werner, who both paraded the Carling Cup around Wembley on Sunday, to invest some of the club's growing commercial income into the team.
Fenway Sports Group have spent £114m on reinforcements in three transfer windows since their takeover, money which has been used principally to recruit Luis Suarez, Andy Carroll, Stewart Downing, Charlie Adam, Jose Enrique, Sebastien Coates and Jordan Henderson.
However, £62m of that sum came from the sales of Fernando Torres and Raul Meireles to Chelsea, and other sales including David Ngog add up to nearly £10m, which demonstrates that the Americans' net spending is not as high as many presume.
The Anfield fax machine was quiet in January but it needs to whir into action when the window reopens in June if Liverpool are to mature from a strong cup team into a formidable side over the course of a 38-game league campaign.
Damien Comolli, the director of football, says there are "big players" who want to join Liverpool and the club must leave no stone unturned in getting them.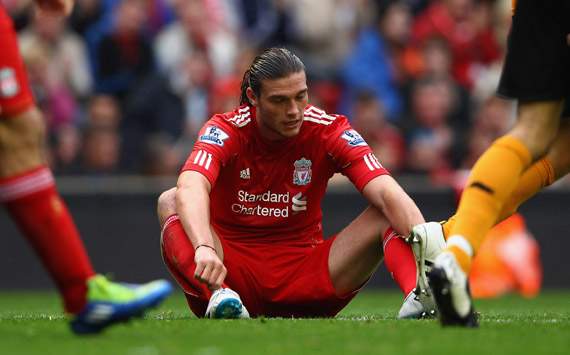 Liverpool have attacking players of real imagination and creativity, most notably Luis Suarez, Steven Gerrard and Craig Bellamy.
But they sorely lack a fox in the box, an artful dodger in the mould of Manchester United's Javier Hernandez who can sniff out opportunities in the six-yard area and pick the pockets of defenders while they are not looking.
For all his qualities, Suarez has scored just six league goals this season and 10 in all competitions. Andy Carroll (six) and Dirk Kuyt (four) have been even less prolific.
With Gerrard playing deeper to cover for the injured Lucas Leiva since returning from his own lengthy spell on the sidelines, Liverpool's scoring options have been diminished, something the expensive headline signings of last summer – Adam, Henderson and Downing – have done nothing to rectify in midfield.
Bellamy (nine goals) has been the second most successful of Dalglish's signings and, as a free transfer, unarguably the best value, but his days of playing on the shoulder of the centre-back have gone.
PROVIDE DALGLISH WITH HANDS-ON SUPPORT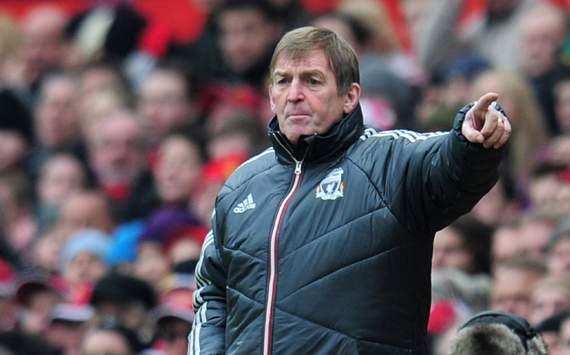 The jury is still out on whether Kenny Dalglish can be as effective as he was in his first spell at the Liverpool helm but the club's first silverware in five years strengthens his position and will surely give him another season in a job he loves.
But Dalglish is not the panacea to all Liverpool's ills. He must not be allowed to walk alone. His embarrassing role in the Suarez-Patrice Evra controversy demonstrated that even one of the most towering figures in the club's history is not infallible.
Dalglish needs authoritative, hands-on support from those in senior positions at the club – from principal owner John W Henry, chairman Tom Werner, managing director Ian Ayre, director of football Damien Comolli and those responsible for the club's PR.
It is no good making Dalglish an all-powerful manager like Rafael Benitez and then leaving him to drown in shark-infested waters while everyone else suns themselves on the riverbank
The Scot is rightly adored by the club's fanbase for reasons 35 years in the making but it is too much for him to do everything.
DAMIEN COMOLLI TO UNEARTH SOME GEMS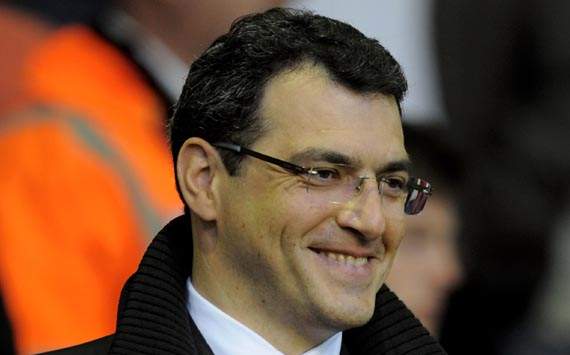 The former Arsenal scout and Tottenham director of football was cherry-picked by Fenway Sports Group to lead Liverpool's recruitment policy.
But there has been little sign so far of him unearthing a gem in the mould of Gareth Bale at Spurs, even though the results of the Frenchman's endeavours will take time to yield results.
Henderson, Downing, Adam and Carroll were chosen for their Premier League experience, relative youth, good injury records and possible sell-on value but they were hardly left-field selections, and the same goes for Bellamy.
Uruguayan centre-back Sebastien Coates has shown encouraging signs and Liverpool have been active in filling up the academy with the most highly rated schoolboys in the country. They beat all their major rivals in the races to sign precocious schoolboys Jordan Ibe from Wycombe Wanderers and Seyi Oji from MK Dons.
But the well-connected Comolli could do with another Suarez, a rising star ready-made for the Premier League, to enhance his reputation as a finder of hidden treasures around the globe.
EXTEND THE CAREERS OF TWO RED ROCKS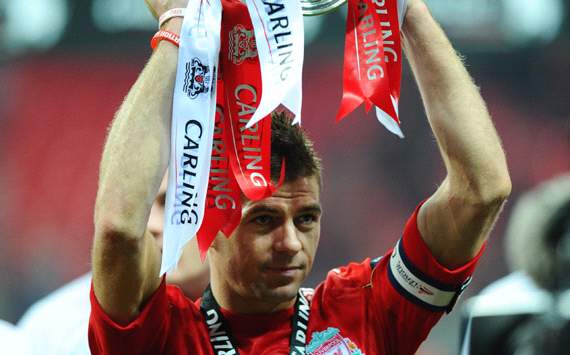 Jamie Carragher reacted testily when it was put to him that Wembley could bring down the curtain on a glittering Liverpool career.
With his first-team opportunities reduced by the strength of the Martin Skrtel-Daniel Agger alliance, he has had to get used to being a spectator in recent months.
But Carragher's contract runs until 2013 and he should be allowed to see it through rather than take up one of the many coaching offers that will surely come his way over the next few years.
The commitment, heart and know-how of Carragher and his fellow scouser Steven Gerrard, who turns 32 in May, counts for more than just on-field performances. The two red rocks show the youngsters the Liverpool way.
Both thoroughbreds are past their best but they are not ready for the glue factory yet. Ryan Giggs and Paul Scholes are still leaping fences beyond players half their ages, and Gerrard, Carragher and the third classy 30-something Bellamy must be wrapped in cotton wool and not allowed to jump off the saddle prematurely.
The days of 55 games a season have gone for all three players. But if Liverpool are shrewd in managing their workloads and fitness, there is no reason they cannot be highly influential in the years to come.
Follow Wayne Veysey on