| | | | | |
| --- | --- | --- | --- | --- |
| MANCHESTER UNITED | | V | | CRYSTAL PALACE |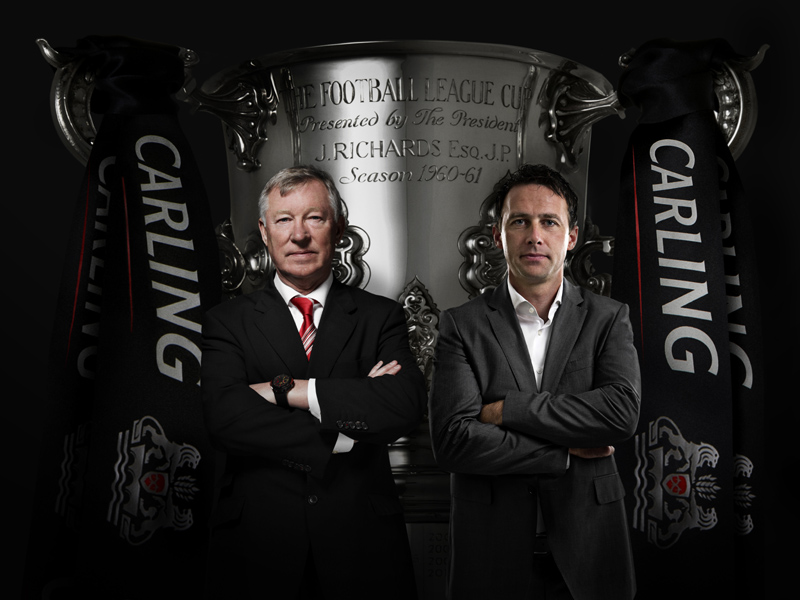 What are your memories from the classic 1990 FA Cup final?
MANCHESTER UNITED: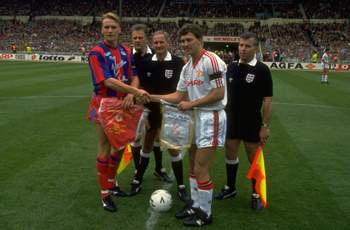 There are loads of great memories from 1990 - not least that it was Sir Alex Ferguson's first trophy with Manchester United. The two matches were dramatic and, at times, hard to watch. How close did United come to blowing the first game? Very close indeed. How different the past 20 years could have been if Palace had won that game and Ferguson not picked up that trophy. The pressure to dismiss the Scot that summer may have been unbearable. Then there are the details: the ebb and flow of the 3-3 draw; Jim Leighton's axing; Les Sealey's installation as United's goalkeeper; and finally, Lee Martin's stunning winner.
CRYSTAL PALACE:
Mainly of the huge anticipation from the minute the final whistle went at Villa Park, when my Dad and myself were hugging each other, friends we bumped into, and complete strangers, in disbelief that we were actually going to Wembley. On the day itself, I had to drive down from Nottingham, where one of my oldest friends was getting married, and quite understood that I would be going to the final rather than his wedding – after all, he might get married again...
We wished each other good luck and I headed down the M1 to meet up with my Dad, with red and blue scarves fluttering from the windows, amongst a sea of Man United fans. I remember being in 'Wembley Way' when the Palace coach edged past, and Richard Shaw looked very subdued and nervous.
My biggest memory is of 'Abide With Me'. So many times we'd watched the final together on TV and never really thought we'd be watching our Palace at Wembley – my Dad was convinced he'd die before that happened. I'm not ashamed to admit that I cried. And I bet he did too. Not that we'd have admitted it to each other – Englishmen, you see.
Of the game itself, I remember snatches only: Gary O'Reilly's goal very clearly, the anticipation when Wrighty came on, and of course his goals, but really nothing else. Apart from looking at the time at 3-2 and thinking, 'hold on just a bit longer'. Then Hughes, and deflation. And at the final whistle, further feelings of anti-climax – a draw that felt like a defeat, because I was sure we'd lose the replay. Of which no more needs be said...
Who were your favourite players from that era & would any of them get into your present-day first XI?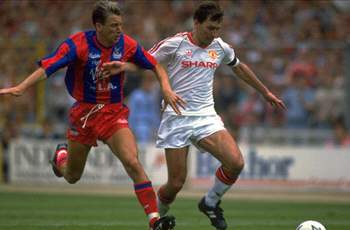 MANCHESTER UNITED:
Bryan Robson and Mark Hughes. How United could do with a modern-day Robson in the 2011 side. Robbo's energy, determination, leadership and goalscoring would make the former England captain a certain pick in Ferguson's current midfield. For many United supporters in the '80s and '90s, Robson was a hero and a talisman. The same could be said for Hughes, who was always a favourite among the United faithful. Hughes' physical approach and spectacular goals were a key part of Ferguson's sides up to the mid-90s. Would he get into today's side? Possibly. But he would certainly add a new dimension.
CRYSTAL PALACE:
Nigel Martyn, Wrighty and Brighty, and the great Geoff Thomas, of course, he who symbolised Palace's spirit, and who almost single-handedly kept our cup run going through the rounds before the semi. Johnny Saladboy (John Salako), though he could be frustrating. And I liked the under-rated Phil Barber, and cult hero Dave 'The Mod' Madden. Into today's team? Wrighty would have to get in, I guess, and could we ever do with a Geoff right now. I'm very loyal to Jules (Julian Speroni), so I'm not going to select Big Nige. Probably stupidly.

What are your thoughts on the League Cup as a competition & is there any way it could potentially be improved as a spectacle?
MANCHESTER UNITED:
For a tournament that is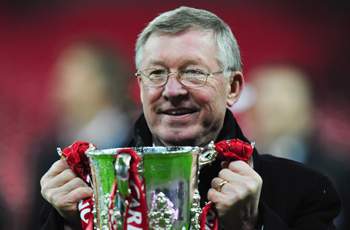 fourth in order of priorities for United it has certainly provided some great memories in recent years. But in truth it is a tournament that is now solely for United's reserve and younger players until the semi-final stage at best. The same is true for many of the country's top clubs.
Yet, Ferguson's insistence on handing minutes to fringe players rather than kids is somewhat frustrating for fans hoping to see more of Ravel Morrison and Paul Pogba in particular. In terms of changes, I don't believe the top clubs should receive a bye to the third round. The idea was to not over-burden clubs also competing in Europe, but if they don't play the top stars that is irrelevant. The change would enable more 'giant killing' games to happen, breathing new life into the competition.
CRYSTAL PALACE:
It has become rather a reserve/youth team competition, but I think the regionalisation of earlier rounds, the lower league teams being at home early on, and a result on the night have been helpful. Improve it as a spectacle? What did you have in mind? Reduce one team by two men for a 10 minute 'powerplay'? The multiball option? Each team to include one cheerleader and one foam rubber outfit mascot? I like football as football, thanks.
What are your views on the Championship and the standard of football compared to the Premier League?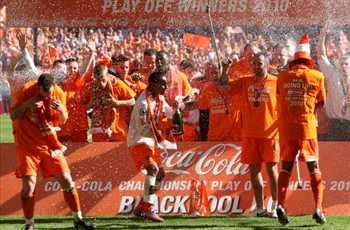 MANCHESTER UNITED:
There are teams in the Championship that play decent football, but the vast majority of football is of a poor standard compared to the Premier League. But that's obvious, isn't it? Aside from the aesthetics the real difference in standards is in the final third, and that's why teams that come up to the Premier League tend to struggle. Blackpool was a prime example of a Championship team playing nice football but scoring too few, and conceding far too many.
CRYSTAL PALACE:
The Championship, from the games I have seen this season (a fair few), is high on competitiveness, low-ish on quality, and results are incredibly difficult to predict. I haven't seen Southampton, but I hear they're very good. I have seen West Ham – they think they're very good.
Paul Pogba & Ravel Morrison are set to feature for United – know much about them?

MANCHESTER UNITED:
Yes lots, and much of the hype is justified, although I don't believe either will actually start the game. Morrison is arguably the most naturally gifted English midfielder to emerge since Paul Scholes, although a completely different kind of player. His ability to turn nothing into something with a burst of pace, pass off either foot, or high-quality finish, marks the player as a potential star. But too often his attitude stinks... both on and off the pitch. If he can sort that bit out, Morrison is simply too good not to become a major player for United.
Pogba has been equally impressive, with a good range of passing and some spectacular long-range shooting. Don't believe the lazy comparisons with Patrick Vieira though (yes, he's French-African, and tall... that's where it ends), Pogba is a much more attacking player. The club needs to sort his contract out soon, or could miss out on a major star.
CRYSTAL PALACE:
Google and Wiki have confirmed to me that they exist. Seriously, football for me exists in the Championship and all the way down to county league level, and I read about it and go to games avidly. The Premier League and Champions League all leave me cold. I do, however, note that Morrison is a local lad – I approve of that.
Your predicted starting XI


MANCHESTER UNITED

Lindegaard
Rafael, Fryers, Smalling, Fabio
Valencia, Gibson, Park, Diouf
Berbatov, Macheda


CRYSTAL PALACE

Price
Clyne, McCarthy, Ramage, Parr
O'Keefe, Wright
Zaha, Ambrose, Scannell
Easter

What can we expect from this side & who could be your match-winner?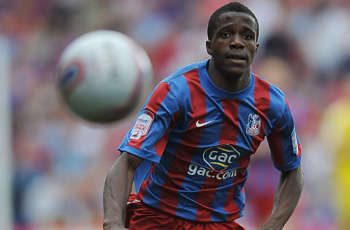 MANCHESTER UNITED:
It's hard to expect a fluent performance from United because of the patchwork nature of the expected selection. But United should have too much for Palace, much as Leeds and Aldershot eventually succumbed to greater quality. Little Micky Owen will miss his chance to improve on his goals-to-games ratio, but there's enough quality available to beat Palace.

CRYSTAL PALACE:
Trying to keep it tight, mainly. The stage might be set for Wilfried Zaha, though. Possibly more likely if he's coming on as an impact sub.
Are there any opposition players you're particularly w

orried about?

MANCHESTER UNITED:
None that should worry United, but I am interested in how
Nathaniel Clyne
performs at a higher level. He's a player who has impressed at Championship level and did well, I thought, for England's under-21s recently. Time is on Clyne's side, but he is probably too good to stay at Championship level much longer.
CRYSTAL PALACE:
Only the ones in red shirts.
Predictions for the match?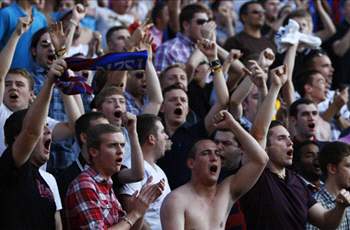 MANCHESTER UNITED:
A comfortable 3-1 win for United, with Palace fighting up to the hour mark.
CRYSTAL PALACE:
We'll sing much, much more than them, and with much better songs. Beyond that...?
And, finally, sum up in three words just how much it would mean to you if you won this game
MANCHESTER UNITED:
Just another victory.
CRYSTAL PALACE:
Up yours, plastics!
Visit our Euro 2012 microsite for all you need to know ahead of Friday's draw and beyond - team profiles, stadium guides, even which hotels are best to stay in!