COMMENT

By
Wayne Veysey
at Stamford Bridge
Craig Bellamy
is a player who has tap-danced on an emotional tightrope throughout his career.
Frustration and disappointment have frequently boiled over to unleash a volcano of anger and fury.
But we saw the other, more gentle and compassionate side of this most misunderstood of characters on an evening of raw emotion at Stamford Bridge.
Too distraught to play for Liverpool against Manchester City following the death of his friend, mentor and countryman Gary Speed, the desperate circumstances remained but 48 hours had provided a little time for the terrible shock to subside.
During the pre-arranged minute's applause for a player and manager who touched so many and had the respect of all, Bellamy stared straight ahead, biting his lip, fighting his pain.
But, as the tribute, came to a close, Liverpool's fans launched a chant of 'One Gary Speed'. Bellamy could contain himself no longer. The tears began to drip down his cheeks. Opposite him, Frank Lampard's face was wreathed in tears. It was natural and profound.
Two players in their early 30s mature enough to appreciate the slings and arrows of life but youthful enough to use a football match, however hollow and trivial in the light of the recent trauma, as a release.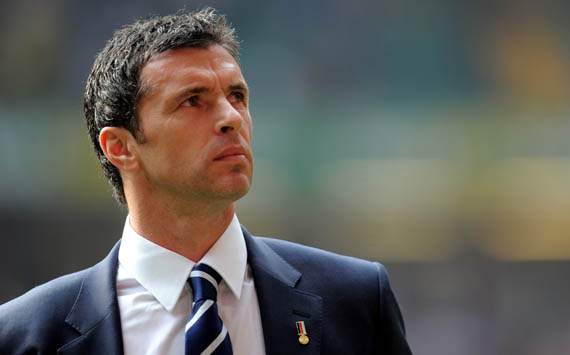 Tribute | Gary Speed's name was chanted when Bellamy was subbed to a standing ovation
The whistle blew, Bellamy wiped away the tears and set about doing justice to the memory of the man who had provided him with such wise counsel and friendship, first as a senior team-mate with Newcastle United and Wales, and then as his manager for the national team.
In the Premier League win over Chelsea nine days previously, Bellamy had been the outstanding player of the opening half, setting up Maxi Rodriguez's goal and harassing the home side to distraction with his pace, energy and cleverness.
Here, he was equally effective, if not more so in the same creative role behind the main centre-forward, Andy Carroll on this occasion rather than Luis Suarez.
BELLAMY'S KEY MATCH EVENTS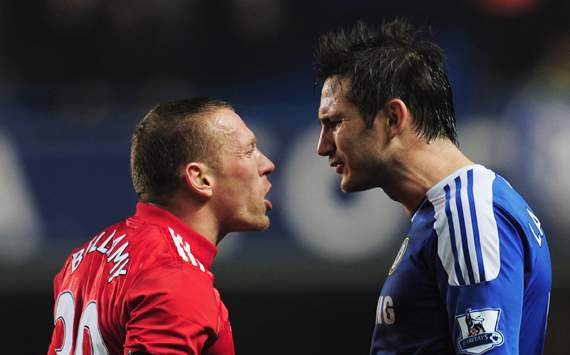 | | | |
| --- | --- | --- |
| | 59' | Weighted pass for Maxi's opener |
| | 64' | Kelly heads home free-kick |
| | 79' | Hugged by Dalglish when subbed |
PLAYER RATING

8.0
Wiped away tears from the minute's applause for his friend Gary Speed to deliver a menacing display oozing with nuisance value. Set up both goals, first with a perfectly weighted pass to Maxi and then a fizzing free kick on to Kelly's head.
In the first half he brimmed with menace. In the second period he set up both goals to ensure Liverpool's smooth passage into the League Cup semi-finals.
The first came when he was released into space on the right by Jordan Henderson's measured pass and delivered a perfectly weighted delivery across the six-yard box and into the path of Maxi, who converted with ease.
Floored by the first, the second delivered the knock-out blow to Chelsea. Bellamy, whose set-pieces had troubled their defence all game, whipped in a vicious free kick on to the head of the unmarked Martin Kelly for the full-back's first Liverpool goal.
Those in the lower tier of the Shed End, home to 5,500 Liverpool fans for the evening, erupted in riotous celebration.
Bellamy, however, abruptly turned away from the scene of triumph and walked alone back to the centre circle, seemingly lost in his own thoughts. Even in victory it must have felt unimportant.
When he was substituted 11 minutes from time with the job all but done, there was a standing ovation and the Liverpool fans once again sang 'One Gary Speed'. It was a touching moment, spoiled only by some jeers from the Chelsea supporters.
Bellamy's path to the rows of benches behind the dugout was interrupted by Dalglish, who shook the 32-year-old's hand, grabbed him in a bear hug and offered a few words of acknowledgement into his ear.
"For someone to come back and play like that speaks volumes for them, as a person and player," the Liverpool manager said afterwards. "We know Craig is a fantastic footballer and he had a hugely disappointing day on Sunday, when Speedo passed away. He regarded Gary Speed as a mentor.
"It was great for the wee man, making the first goal. For the second he took the free kick. He told Martin to leave it, it was going in!"
The admiration was clear. Bellamy had dealt with a difficult night with pride and passion. You sensed he was doing it for 'Speedo' as much as himself or his club. His friend would have approved.
Visit our Euro 2012 microsite for all you need to know ahead of Friday's draw and beyond - team profiles, stadium guides, even which hotels are best to stay in!