COMMENT

By Peter Staunton
The Champions League's less prominent sister tournament is often obscured by the bluster and hype surrounding the continental games which take place on Tuesdays and Wednesdays but the Europa League remains high-octane entertainment and provides a window on teams that do not usually command billing on television.
Thursday's games, 16 of them in all, produced no shortage of drama and excitement as underdogs fought hard against uninspired favourites and stunning goals flew in from all angles.
From the impressive displays of Russia's clubs following the winter break to Napoli's failure to maintain Serie A's co-efficient push there were numerous talking points from the return of the Europa League for 2013.
Gareth Bale shows Luis Suarez how to be a talisman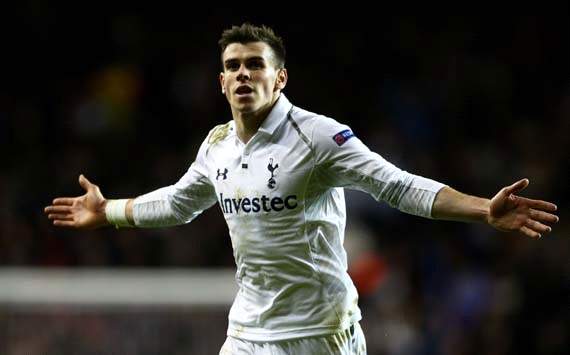 Gareth Bale has been mentioned in the same breath as Lionel Messi and Cristiano Ronaldo of late and while those comparisons are certainly a little premature the Welshman provided a sprinkling of stardust to the Europa League on Thursday.
Two stunning free kicks helped Tottenham Hotspur to a 2-1 win over Olympique Lyonnais at White Hart Lane. The goal that the Ligue 1 representatives conjured was not without its merits either. Nonetheless to Bale go the headlines and the plaudits as the 23-year-old continues his inadvertent quest to turn Spurs into a one-man team.
That charge was levied against Luis Suarez earlier this season as he made the Liverpool world turn around him and his goals and approach play set him apart from his team-mates as the Reds' genuine match-winner. However as winter turns to spring, Suarez's goals have dried up - meaning Liverpool are attempting to create chances for a striker who cannot take them.
On Thursday night in St Petersburg, the Uruguayan frittered opportunity after opportunity before Zenit struck two hefty blows at the other end. Liverpool are not good enough in other areas, yet, to compensate for Suarez's deficiencies in front of goal. Not one strike in three February matches has been forthcoming for the forward whereas Bale has five.
No doubt, that Bale has taken it upon himself to win matches for Spurs must play a little on the mind of Andre Villas-Boas but there also must be a part of the Portuguese that can only sit back and admire what his left winger has. Bale exudes class and confidence; long may it continue for Spurs.
Falcao should have cashed his Atletico chips last summer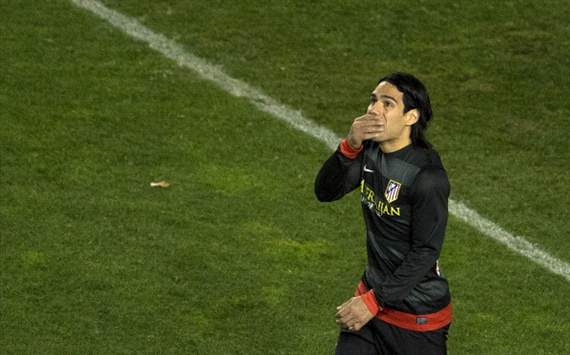 That Diego Simeone chose to unleash
el Tigre
for the first time in the Europa League this season against Rubin on Thursday reveals that the Argentine now believes that Atletico Madrid's European campaign now begins in earnest.
Unfortunately, following a 2-0 reverse at the Vicente Calderon against Rubin Kazan, it appears that the campaign has only 90 minutes left in it whether Radamel Falcao plays or not. Not many teams win in European competition at Rubin and, following an expertly-plotted away-day performance from Turkmen coach Kurban Berdyev, it would appear that the Russian Premier League side are heading for the last 16.
Although Atleti remain in second place in La Liga, there are signs that their hitherto satisfactory season is coming apart at the seams. Two defeats in three league matches have brought city rivals Real Madrid back into contention for the runners-up slot in Spain and the defeat to Rubin on Thursday means that defending their Europa crown is an unlikely feat.
That they are still in the Copa del Rey, and doing well, is a boon, but, in all honesty, should a striker of Falcao's class really be spending the prime of his career in such circumstances? Battling among the also-rans in the Europa League and trying to scrape his side into the Champions League?
The Colombian is among the elite strikers in world football and yet he has barely kicked a meaningful ball in the Champions League at the age of 26. In all honesty, after winning the Europa League with Atletico and subsequently the Super Cup, it was never going to get any better for Falcao at the Calderon.
Instead of muddling around in an average team who are second only because Real Madrid have given up the league chase, Falcao should be strutting his stuff elsewhere among better players with a better club. Atletico are not world class, Falcao is. The sooner he leaves, the better for him.
Diego Milito's top-class career in doubt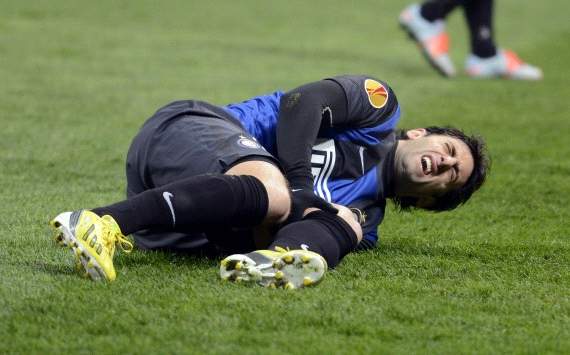 It is a fine line to straddle; take the Europa League seriously and field a full-strength side or play the kids and the reserves in the hope of staying competitive until the latter stages. Andrea Stramaccioni has managed it well until now.
The emergence of players like Marko Livaja in the group stages owed much to Stramaccioni's willingness to blood youngsters. However, judging by his selections in the last 32 match against Cluj, the Italian coach has decided to step it up in the knockout stages. Fielding the experienced heads, however, backfired for Inter as Diego Milito was stretchered from the field in tears following a serious knee ligament injury.
"It is terrible blow for us, something that could effect the rest of our season," said goalkeeper Samir Handanovic of Milito's setback. "We cannot deny that the evening was completely ruined by the serious injury to Diego Milito," said Stramaccioni. In a bitter-sweet twist, Milito's replacement from the bench, compatriot Rodrigo Palacio, netted the two goals that subdued the Romanians.
Milito, 33, has a history of injury problems and will not see any more action this season. Therefore, his career at the very highest level now looks in jeopardy. A relatively late-bloomer,
el Principe
's contributions in the 2010 Champions League final will never be forgotten. Even still, he is Inter's top goalscorer in Serie A and, with the transfer window closed, will be sorely missed as the Benemata attempt to regain their Champions League status.
A competition that is often treated with contempt was bestowed with dignity by Stramaccioni with his team selections and it could not have gone worse. An unwelcome warning to the so-called big-guns about the danger of fielding a full deck and one that will make them even more wary about risking their important stars.
A blow for Inter, a blow for Milito, and, potentially, a blow for the Europa League itself.
Russian bears wake up hungry after hibernation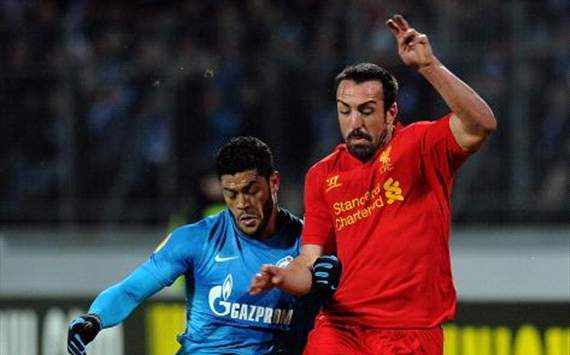 Zenit and Spartak Moscow showed that consistent competitiveness in the Champions League is still a bridge too far for clubs emerging from the Russian Premier League but Luciano Spalletti's side, along with Rubin and Anzhi Makhachkala, have found a comfortable level on which to operate in the Europa League.
It has been a long time since any Russian club played a competitive fixture but that trio barely missed a beat in swatting away the challenges of Liverpool, Atletico Madrid and Hannover in the first legs of the last 32 ties. All three games were very different with, perhaps, only Anzhi truly dominating their fixture. Rubin executed a classic hit and run in the Calderon while Zenit rode out Liverpool pressure to strike, clinically, twice to win the game.
All three victories will come as a welcome boost for the Russian game as a whole which has lost crucial ground recently to the Portuguese, Ukrainian and Dutch leagues in the co-efficient stakes. There simply must be a concerted effort on the part of all Russian clubs to ensure that a Champions League place is won back.
Thursday was a good start. A welcome outcome of the Zenit - Liverpool clash, also, was the fact that racism did not become an issue. Much was made of the potential for racist behaviour in the Petrovsky ahead of the clash but, pleasingly for the Russian Football Union ahead of the 2018 World Cup, this high-profile fixture went off without a hitch despite the scare-mongering.
Napoli drop co-efficient points for Italy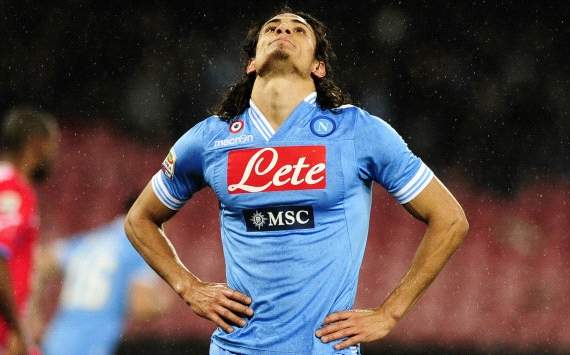 One of the more interesting offshoots of the Europa League, despite its diminished status from the previous, traditional levels of its Uefa Cup days, is that, because of Uefa co-efficient calculations, fans are often left cheering for their own club's rivals. If a team is not deemed to be pulling its weight in the co-efficient fight for a particular national league, then fans of other teams are not shy about expressing it.
The performance of German clubs with a pair of draws and two losses, has been bemoaned by Bundesliga followers but it was the unusually limp home performance of Napoli against Viktoria Plzen that has drawn the most opprobrium. Serie A enthusiasts are justifiably bitter about losing a Champions League slot to the Bundesliga and, after years of treating the Europa League with disdain, Italian clubs are expected to battle hard for that place back.
Napoli, chasing a Champions League place of their own, opted for a weakened line-up for their game against the Czechs and were given a 0-3 chasing in front of their own fans. It is a bone of contention for fans of calcio that the Europa League can have such a say in deciding the allotment of Champions League places but the Bundesliga clubs do not solely rely on the continent's 'second' competition.
Indeed, only one German team has been as far as the semi-finals in the last three seasons. Instead it has been the Portuguese clubs and Spanish representatives who have benefited well from the points on offer in the Europa League. Italian football still has a lot of catching up to do on the German game and France is closing fast.
Napoli's one-eyed approach is unwelcome.