Goal.com takes an imaginary look at how some of Porto and Ajax's top talents would attempt to sell themselves ahead of Thursday's Europa League encounters
By
Stephen Darwin
&
Chris Myson
With Ajax playing Manchester United and Porto hosting Manchester City on Thursday, you could be forgiven for thinking the Champions League had provided us with an extra matchday this week.
Instead, four of Europe's heavyweights will be meeting in the last 32 of the Europa League - and many of the continent's biggest clubs will have their eyes on proceedings, particularly the talent on show.
With the January transfer window now behind us and last summer a distant memory, clubs are starting to prioritise their list of targets for the summer transfer window.
For players at Porto and Ajax, in particular, the chance to shine against two Premier League heavyweights is an invaluable opportunity to put themselves at the forefront of the shop window - and here
Goal.com
imagines how five of the best might attempt to sell themselves to prospective bidders ahead off the Europa League resumption on Thursday night.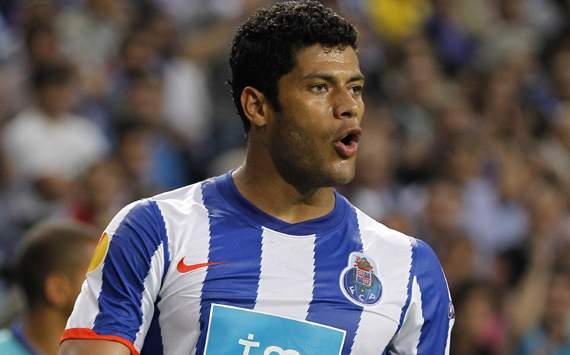 Dear Mr Guardiola, Mr Mourinho & Mr Villas-Boas,
I'm sure you already watch me closely, but I'd ask you to take another good look at me against Manchester City in the Europa League.
I believe I am ready to play in a big league like La Liga or the Premier League. I am one of the best known players in Portugal, have achieved everything in this country and am already a regular for Brazil.
As well as my famous physique, I am also very fast and technically gifted, so have plenty to offer, even for a team of your high standing. I tend to play on the right wing of a front three, cutting in on my strong left foot and firing in shots or crosses, but I could also play as a central striker if you wanted.
I am capable of the spectacular but am also a more consistent player than many people give me credit for – you will have seen I scored 36 times in all competitions last season as Mr Villas-Boas led us to the treble.
My former strike partner Falcao has gone now and I think I should be next. Don't get scared off by this figure of over £80 million that the press keep talking about being needed to sign me. That's just my release clause and I'm sure Porto would accept a fee far lower than that after some negotiations.
I have played in Brazil, Japan and Portugal and acquired a lot of experience, but I want one of the top two leagues in world football to be next. Against City I want to make sure you realise the time to wait and watch has come to an end.
Please find attached a copy of my CV and a highlights video of me scoring two goals during a 3-2 victory over Braga earlier in the season. I have also included a reference.
CV





Age

25

Position

Forward

Career appearances

262

Nation

Brazil

International caps

6

Achievements

Portuguese League Player of the Year 2011
Two-time Portuguese League winner
Europa League winner
Three-time Cup winner

Goal.com's Portugal expert Luis Mira:
"Hulk has a very powerful left foot and is a great set-piece taker, which has seen him score some amazing goals, like the one against Shakhtar Donetsk in the Champions League this season.
"He is one of those players who fits in well in every squad and he would have no trouble finding his place in top Premier League or La Liga sides."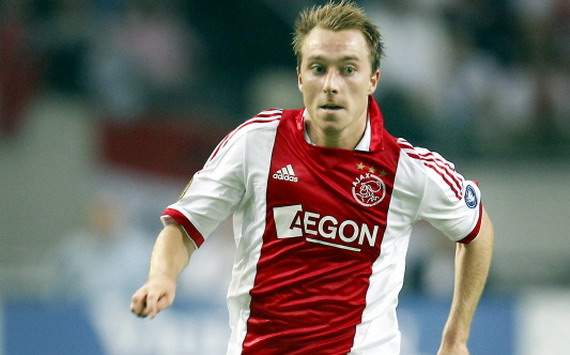 Dear Mr Guardiola & Mr Ferguson,
I saw you were advertising for a new creative midfielder in the summer's transfer market and hear you will be sending scouts to Ajax's match against Manchester United on Thursday.
As a result, I feel this is an appropriate time to tell you I am familiar with the game in both England and Spain and that they are leagues I would love to play in. I underwent trials at Barcelona, Chelsea and AC Milan when I was just 16 so it has always been an ambition of mine to play for a club at the highest level. Allow me to tell you a bit about myself.
In 2008 I joined Ajax's youth system from Odense in my homeland and just over a year later I made my debut for the first-team. In the months that followed I was able to hold on to my place in the team and within a very short time I had made my debut for the Denmark national team, which was an enormous honour.
I have enjoyed a fantastic time since starting my playing career a short while ago. In my first season as a first-team player with Ajax I won the Dutch Cup and ended the year playing in the World Cup after fully establishing myself on the international scene.
In my second campaign, which was last season, we won the Eredivisie league title. As if that wasn't enough success for me in 2011, I was named Young Player of the Year in the Netherlands and won the Danish Player of the Year award too.
You may have previously seen me last year playing in an international friendly against England for Denmark. It was one of the best performances I have had for club and country.
Although we eventually lost the match 2-1, I was
named man of the match on Goal.com with a player rating of 9
, proving I can perform against top calibre opposition.
Read more about me here

CV





Age

20

Position

Attacking midfield

Career appearances

94

Nation

Denmark

International caps

20

Achievements

Eredivisie title winner
Dutch Cup winner
Danish Footballer of the Year 2011
Eredivisie Young Player of the Year 2011


Goal.com's Dutch expert Stefan Coerts:
"There's no arguing that Eriksen has enjoyed some brilliant moments in his young career.
"The midfielder is arguably Ajax's most talented player even though he has only just turned 20 and remains only a baby in footballing experience terms.
"There is little doubt about Eriksen's immense potential, and his performances with both the national side and Ajax suggest that he has a bright future ahead of him.
"He may not be ready to make the next step in his career just yet, though, and still needs to develop in some key areas.
"He could be wise to stay with Ajax for at least one more full season before then moving abroad to one of your major European clubs, following in the footsteps of illustrious compatriots such as the Laudrup brothers."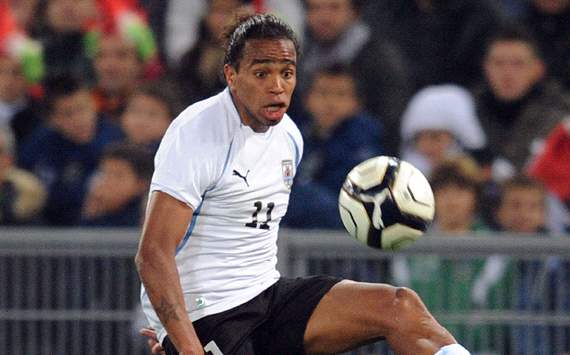 Dear Mr Villas-Boas,
Thank you for trying to buy me last summer, it is a shame that our clubs could not come to an agreement over the transfer fee because I know you wanted me and that I would have signed.
Hopefully your employers at Chelsea will go all the way to sign me next time. For their benefit I have sent on my credentials and would encourage them to watch me in action against your English rivals Manchester City in the Europa League.
I know they had some doubts about providing the funds for me when you already have a similar player in Ashley Cole in the squad at Stamford Bridge.
But while you used me mainly as a left-back at Porto I have demonstrated in the Uruguay national team – with whom I won the Copa America title to go with our treble from last season – I have proven to be just as comfortable on the left side of the midfield as well.
I see myself as a modern full-back or winger on the left-hand side. I can defend strongly but am equally capable of launching incisive counter-attacks and have very accurate crossing.
I'm 26 now, so if I don't get my move soon it may never happen. Don't get me wrong, I'm happy challenging for trophies at Porto but everyone wants to perform at the highest level they can and I aim to prove in the tie against City that I can deliver in England.
Please find attached a copy of my CV and a highlights video of me scoring during a 4-0 victory over Uniao de Leiria on Sunday. I have also included a reference.
CV





Age

26

Position

Left-back/left midfield

Career appearances

186

Nation

Uruguay

International caps

35

Achievements

Copa America winner
Europa League winner
Portuguese League winner
Two-time Portuguese Cup winner

Goal.com's Portugal expert Luis Mira:
"Despite mainly playing at left-back, Pereira is in fact Porto's best crosser of the ball and the only player capable of providing that kind of support to the attack from the left side.
"He is one of the best players in the game in his position and he would be a quality addition to Andre Villas-Boas' Chelsea - and the Portuguese coach is a self-confessed admirer of the Uruguayan's qualities."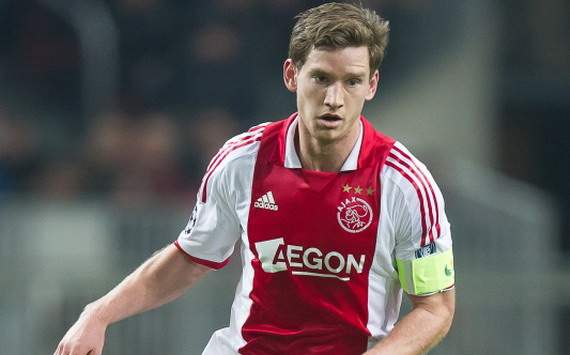 Dear Mr Mancini, Mr Wenger & Mr Redknapp,
I know you are already aware of me and a lot of people thought I would have joined one of your clubs by now. For one reason or another, though, a move did not materialise last summer or in January.
With my team Ajax about to play Manchester United it gives you another chance to watch and gives me an opportunity to remind you of my credentials. I know you will be looking for players again in the summer.
I have been at Ajax since the age of 16. Initially I found things tough, so I took a break from life at the Amsterdam Arena and enjoyed a great six months on loan at RKC Waalwijk.
That experience was invaluable for me as a young player. It did me the world of good both physically and mentally. Ever since then, I have been a regular first team member here, but for a couple of seasons I was played all over the place - as a left midfielder, a holding midfielder and a left-back.
It was only after my good friend and Belgium colleague Thomas Vermaelen – who you will know well from Arsenal – left the club that I was shifted into the position of centre-back.
This position has become my natural home and I believe I am now a defender capable of mixing it with the best. I have a league and cup medal under my belt, am experienced at international level and have appeared over 200 times at club level.
At 24, I believe I am ready to take the next step and play for one of the world's top teams, so I hope you will be in agreement after Thursday and perhaps you can get in touch with my club in the summer.
Please find attached a copy of my CV. I have also included a reference.


Read more about me here

CV





Age

24

Position

Centre-back

Career appearances

222

Nationality

Belgium

International caps

35

Achievements

Eredivisie title winner
Dutch Cup winner
Ajax captain

Goal.com's Dutch expert Stefan Coerts:
"Vertonghen boasts an excellent reading of the game and has even been likened to German legend Franz Beckenbauer because of his elegant style of play.
"His abilities on the ball and his impressive rushes forward make him a real asset in possession, while the centre-back is very strong in direct personal duels too.
"One weakness Vertonghen possesses, though, is his lack of consistency and focus game after game. In the Eredivisie, he often escapes with his nonchalance due to the lack of serious opposition.
"There is little doubt that opponents in La Liga, Premier League or Serie A would be less merciful - and it is questionable whether the Eredivisie is still a challenging enough surrounding for him to make that final step.
"A transfer to a bigger league could therefore very well be just what Vertonghen needs, though, to fulfil his undoubted potential to become one of the game's best stoppers."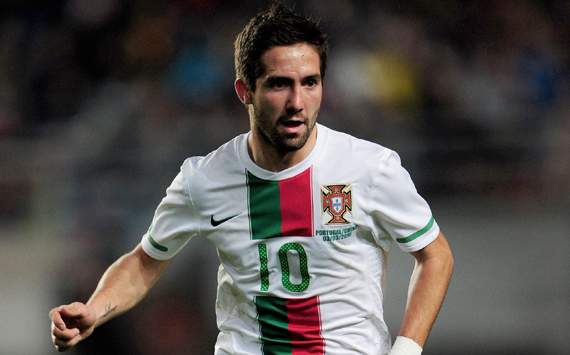 Dear Mr Villas-Boas,
We have worked together before and I heard you were interested in having me join you in your new challenge in England, so I thought I would outline my qualities for your new employers to run the rule over me.
On the continent, I am described as a 'pure No. 6', a central midfielder who enjoys being a pivotal part of building attacks for my team. Usually the first player to receive the ball when Porto are launching a forward drive.
In Porto's current 4-3-3 system, I am working well with Fernando, the destructive holding midfielder, similar to your player Michal Essien and with Lucho Gonzalez, who shares many characteristics with Ramires, so I feel I could work extremely well at Stamford Bridge.
As you know, I am not the most popular man in Portugal after swapping Sporting for Porto, but I believe my achievements in the country stand up to scrutiny and that I have proved to be a player who could shine on a bigger stage.
As well as winning the treble with you last season, I have won more honours with Porto and my former club as well as achieving individual recognition.
This is my eighth season as a first-team player, so with over 300 games under my belt I have great experience while also being at an age (25) where I can still improve further.
I would love the chance to work with you again so we can both add some more trophies to our collection. Please watch me against Manchester City so I can show you what I can still do.
Please find attached a copy of my CV for the benefit of your club's board and a highlights video of me scoring during a 3-1 win over Pacos de Ferreira earlier in the season. I have also included a reference.
CV





Age

25

Position

Central midfield

Career appearances

338

Nation

Portugal

International caps

40

Achievements

Europa League winner
Portuguese League winner
Three-time Portuguese Cup winner


Goal.com's Portugal expert Luis Mira:
"Moutinho is a good reader of the game and has good passing skills. He has excellent creativity and fits well in a 4-3-3 system. In my opinion he does not add much pace to the attacks, which is something he can work on."