---
COMMENT
---
Laurent Koscielny and Thiago Silva are two of the best defenders in world football, but there is only one who is at the peak of his game right now.
Koscielny's rise to the top has been a long, hard slog. The French international certainly wouldn't have dreamt of captaining Arsenal or being named in UEFA's Champions League Team of the Year when he was sold by French division two side Guingamp to FC Tours in 2007, a team who were playing in division three at the time. It's this amazing journey of ups and downs through the leagues which has helped Koscielny become the player he is today.
Dortmund & Legia make CL history
Signed for just £8.45million from Lorient six years ago, the 31-year-old is now regarded by many as one of the Premier League's best defenders.
If Koscielny's rise has been impressive then it's also worth mentioning his opponent in Wednesday's key group A clash between Paris Saint-Germain and Arsenal. Now 32-years-old, Thiago Silva arrived in the French capital for a reported €42 million and with a heap of pressure on his shoulders to match the eyewatering price tag. He is part of a defence which has 10 clean sheets in 18 games this season, while the four domestic titles, two Coupe de Frances and three Coupe da Ligues provide a benchmark of PSG's dominance over the past few years.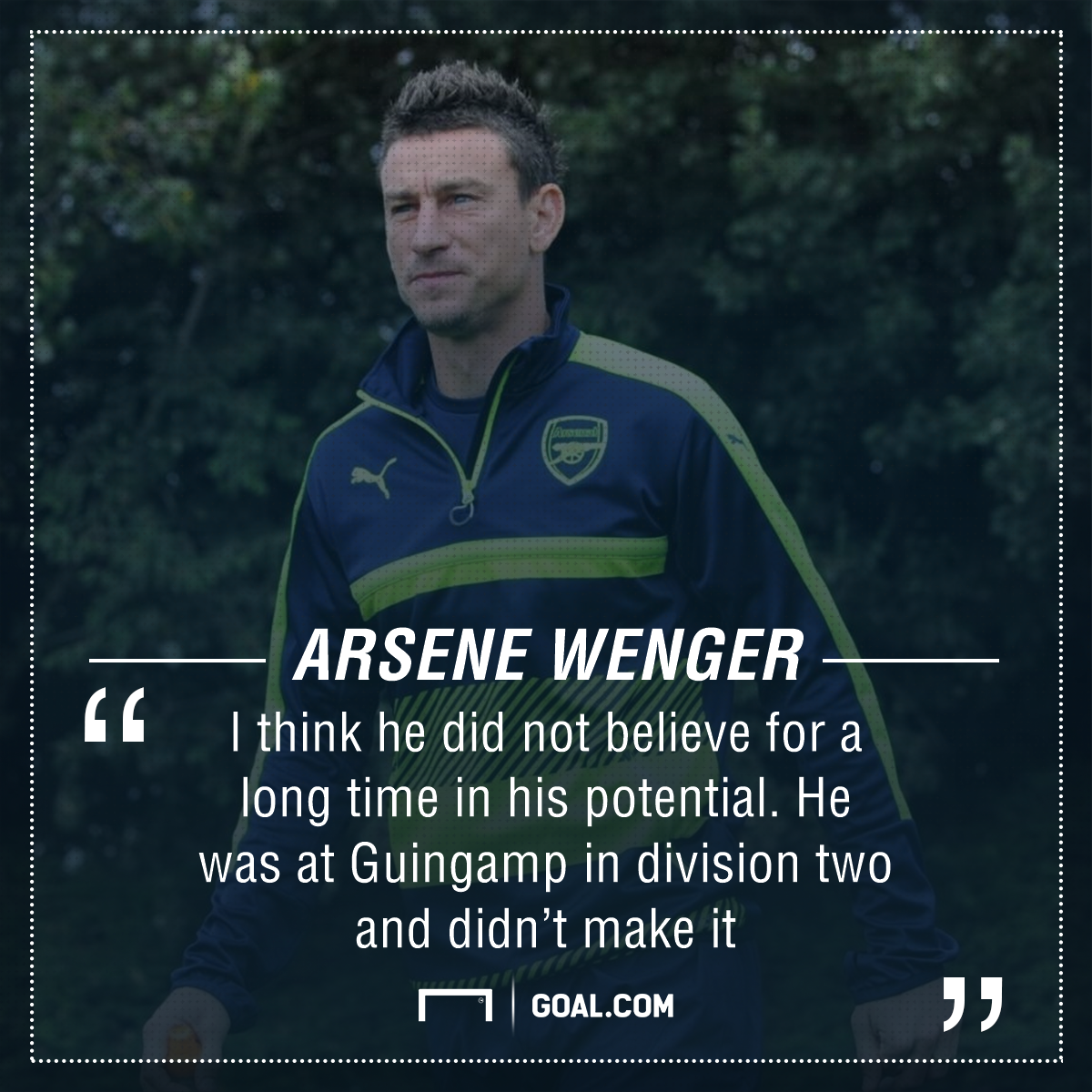 Looking at the two players individually, there aren't many difference between them but it is Koscielny's rise which has arguably been more impressive. While Silva spent the bulk of his years plying his trade at Fluminense and then AC Milan, it was the Tulle-born defender who went under the radar in the French lower divisions - something that Arsene Wenger believes affected the Arsenal vice-captain's self belief when he first touched down in north London.
"And I think he did not believe for a long time in his potential", said Wenger.
How N'Zonzi became La Liga's hottest property
"He was at Guingamp and didn't make it. They were in division two and then he went to Tours in division three. Then to become an international player with France – it takes you a while to really believe in your true potential.
"He always behaved always a little bit within himself. Now comes out of him what is in him. He got rid of that past. Is he as good as anyone around I that position? I think so."
Wenger's list of successful central defensive acquisitions is vast. For every Pascal Cyan there has been a Sol Campbell, Thomas Vermaelen and most recently Shkodran Mustafi. There is a reason for Mustafi's individual success and improvement this season and playing alongside Koscielny is certainly a major one. With Arsenal unbeaten in 17 games and the defence looking as solid as ever, Koscielny has come a long way since that famous slip up with Wojciech Szczesny to allow Obafemi Martins to score the winner for Birmingham in the 2011 League Cup final.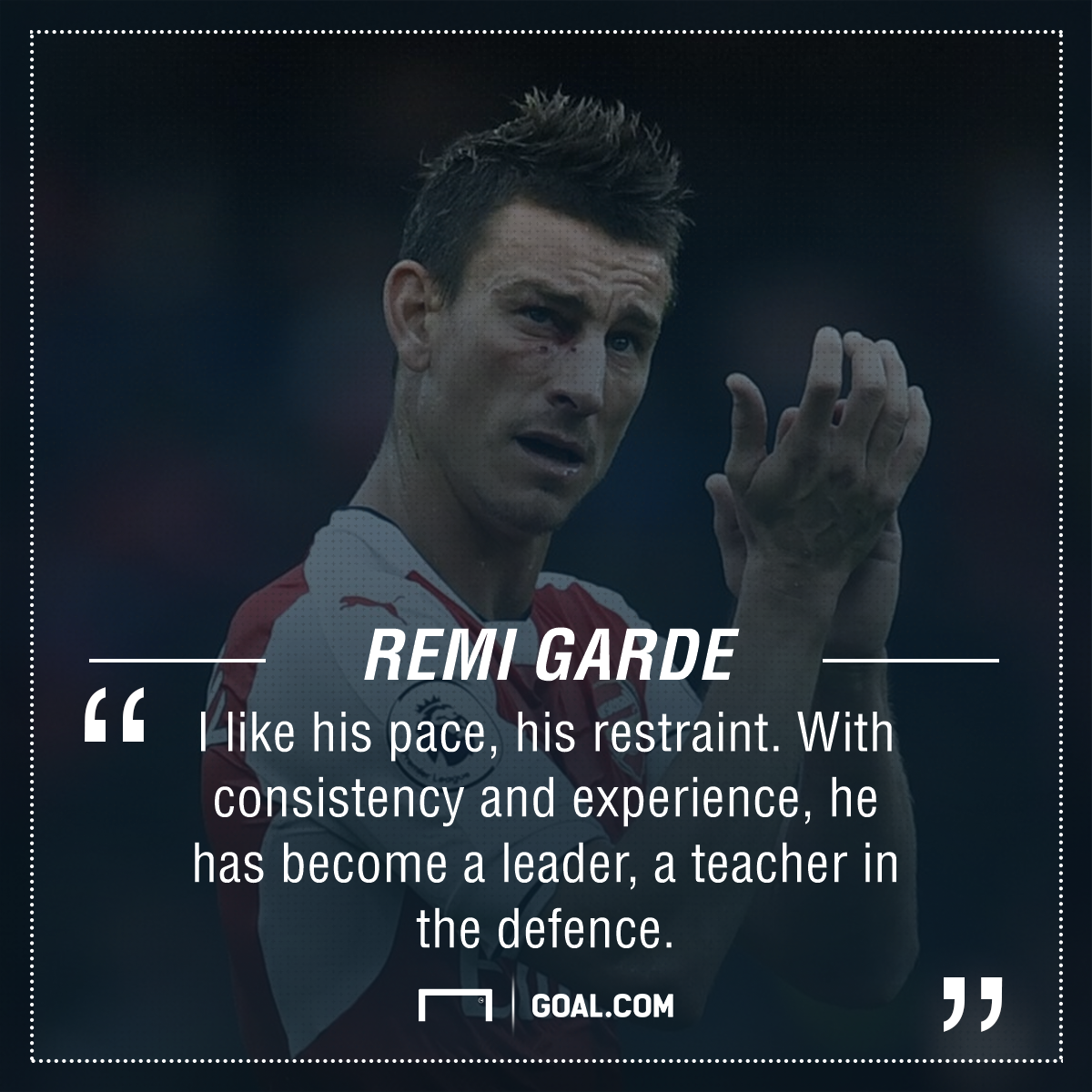 Silva's performances over the past few years have been consistent - more so domestically than in Europe - yet it's injuries which have hampered him from becoming the best defender in the world right. In comparison, Koscielny has managed to stay fit and is known to be as professional off the pitch as he is on it by his team-mates, maintaining a family-centric mentality which has never seen him hit the front pages of any newspaper in England.

Despite all the accolades and differences between the two defenders, there is one that stands out. Silva has never played in the Premier League, a division which most neutrals would agree is the most competitive and challenging in world football. He continously surpasses expectations in France but has yet to test himself at the highest level - until now perhaps, with his agent revealing that 'anything is possible in football if PSG fail to qualify for next season's Champions League'. His contract expires at the end of the season and Chelsea have been heavily linked, so it may not be long before we see Silva coming up against Koscielny in the Premier League.
Messi or Loch Ness monster?! Rodgers' answer to bizarre question
For now, Wednesday night's game will provide the spectators with a clear indication of which player continues to improve and develop at the age of 31-years-old.