COMMENT
By Carlo Garganese
Losing to
Bayern Munich
is nothing to be ashamed of. The newly-crowned German champions have reached the Champions League final twice in the last three editions, boast numerous world class players - both young and experienced - and have comfortably been Europe's best team this season.
In the aftermath of Juventus' emphatic 4-0 aggregate defeat on Wednesday night, coach Antonio Conte even suggested that this may be the "best Bayern team of all-time". Barring another mental collapse,
die Roten
will probably win the Champions League in May.
When you consider where Juventus were just two years ago - set to finish seventh in Serie A for a second successive campaign - and where they have come from following their crushing Calciopoli-enforced relegation to Serie B in 2006, it is something of a miracle that the Bianconeri are already mingling with the continent's elite once again.
Some would argue that, given their relative financial resources, Juventus have no right to be challenging Europe's three strongest teams, all of whom take their place in Friday's Champions League semi-final draw in Nyon - Bayern, Barcelona and Real Madrid.
The Bavarians alone earned €128 million [£109m] more than Juve in the last year.
Madrid passed the €500m revenue mark in recently topping Deloitte's Money League for an eighth successive season. Barcelona were in second place with €483m [£411.4m], with Juventus down in tenth with 'just' €195.4m [£166.4m].
'JUVE WILL HAVE £30-35M TO SPEND'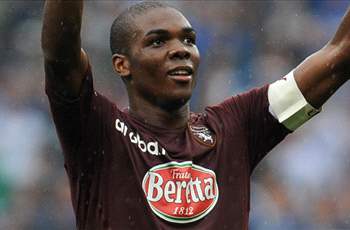 THE BIANCONERI'S SUMMER TRANSFER PLANS

"This summer Juventus are likely to have €35-40m [£30-35m] to spend, but this figure can be increased by selling the likes of Felipe Melo, Reto Ziegler and Jorge Martinez.
Juventus have two key positions they wish to strengthen: a centre-back who can act as a vice-Giorgio Chiellini and a centre forward. Conte's preference for the former role is Torino's Angelo Ogbonna. The current options in attack are Porto's Jackson Martinez, Barcelona's Alexis Sanchez and Fiorentina's Stevan Jovetic.

Juve will buy out the remaining half of Kwadwo Asamoah's contract from Udinese and will explore a financially-viable way of doing the same for Mauricio Isla. In January, Giuseppe Marotta laid the foundations for signing Sampdoria's Andrea Poli. Sassuolo starlet Gaetano Berardi, 18, is also a possible acquisition.

In terms of outgoing players, contrary to reports, Vidal has not been offered to clubs and is not on the market but the presence of Pogba means that this is a situation worth monitoring. With the arrival of Fernando Llorente, one of Fabio Quagliarella or Alessandro Matri should depart. Paolo De Ceglie's future is also uncertain."
Romeo Agresti | Juve Correspondent, Goal.com Italy

But this doesn't mean that Juventus can't maintain their phenomenal progress, especially as their new economic and sporting structure - with their own stadium - is already reaping rewards. Coach Antonio Conte, director general Giuseppe Marotta and president Andrea Agnelli are not miles away from constructing a Champions League-winning outfit. The jigsaw is missing a few pieces, but with a few smart moves it can be completed.
Most importantly, Juventus must not fail in the summer transfer market. Last pre-season, the
Bianconeri
splashed out €53m [£45.1m] on new players - more than Barca and Madrid - but, while their outlay strengthened the squad and secured some promising youngsters such as the potentially world-class Paul Pogba, there was no significant improvement of the first team that had cruised to the 2011-12 Scudetto unbeaten.
This summer, Juventus must throw all of their budget at one or two top class individuals. The Rafa Benitez philosophy of buying five good players instead of two great ones does not work at big clubs.
In terms of solidity and organisation, Juventus are the equal of anyone
but what is missing is star quality in the final third; quality that Bayern have in spades through Franck Ribery, Arjen Robben and Thomas Muller.
A world-class attacker who can beat opponents, such as the previously-linked Luis Suarez, is a necessity - even if it means paying slightly over the odds.
But in order to finance Suarez-like operations, Juventus must not sacrifice Arturo Vidal. The sale of the Chilean is not impossible right now, with the thinking in some circles that Pogba is a more-than-able replacement. But selling Vidal would be suicide. The 26-year-old is the world's best ball-winner - executing the most tackles in the whole of Europe last season, and the most in the Champions League group stages. Andrea Pirlo turns 34 in May and despite his unique playing style is approaching the end of his career.
To win the Champions League, though, you don't just need top class players but also a top class coach. Antonio Conte has been a revelation since taking charge in May 2011. His leadership and motivational qualities are Jose Mourinho-like, with his iconic video at Vinovo demanding his troops "spit blood" perfectly typifying his coaching style. But there are still question marks over Conte's tactical ability, an attribute that is so important in Europe. In tight knockout games, outthinking your opponent strategically and making the right substitution is often the difference between success and failure. A key reason for Manchester City's Champions League shortcomings is Roberto Mancini's tactical debility. The same goes for Arsenal under Arsene Wenger.
In Munich, Conte failed to be proactive or even reactive in dealing with Bayern's pressing and dominance in wide areas and waited until Bayern were 2-0 up before finally making a substitution. It is too early to write Conte off tactically, but this is an area of football that you can't really teach - you either have a natural grasp for tactics or you don't. In this respect, it may benefit Conte to employ a right-hand man who can bring this expertise to the Juventus bench. Current assistant Angelo Alessio may not be that man.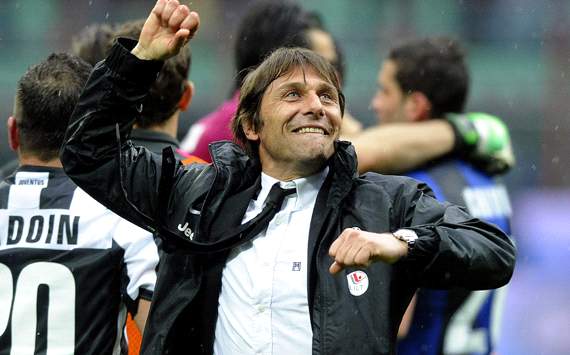 Talk Tactics |
Conte must prove himself tactically if Juve are to go all the way
As well as contemplating whether 3-5-2 is the ideal formation going forwards, Conte must learn to rotate his squad better and rest key players ahead of big Champions League games. Ten of the team who started in Munich took to the field at San Siro against Inter three days earlier. With Juventus nine points clear at the top of Serie A - and the Scudetto practically a certainty - Conte should have been smarter. If the
Bianconeri
want to win the Champions League then they may need to make some sacrifices in Serie A. Unlike Juve, Bayern are in prime physical condition for the business end of the season because they have spent the last month or so resting key players in domestic matches.
Ultimately, Juventus will also need the gods on their side. Despite being outplayed, Bayern's two goals in Munich emanated from a freak deflection and an offside. Almost every team that has won the European Cup has ridden their luck at some point of the competition, the most obvious example being Chelsea last year. Franz Beckenbauer's Bayern deserved to lose all three of their consecutive finals from 1974-1976. Arrigo Sacchi's AC Milan class of '89 - perhaps the greatest club team of all time - were losing 2-1 on aggregate at Red Star Belgrade and down to nine men in their second round second leg when the game was abandoned due to fog with just over half an hour to go. Milan won the replay on penalties.
Juventus fans will naturally be disappointed after their elimination on Wednesday night, especially as they did not show their true colours in the tie, but this outfit is not far away from the summit. With a good transfer market, some tactical tinkering and a bit of luck, the Old Lady can certainly challenge for the 2013-14 European crown.
Follow Carlo Garganese on