Former centre-half believes that European champions are beatable in the Champions League if his old side deny Lionel Messi space and target goalkeeper Victor Valdes at set-pieces
EXCLUSIVE
By Rob Stewart
Former Chelsea defender Jason Cundy has insisted the Premier League side must not be motivated by revenge when they face holders Barcelona in their Champions League semi-final.
Chelsea were denied a place in the 2009 final by the Spanish giants in controversial circumstances but Cundy has warned Roberto Di Matteo's side to forget about the past when the semi-final gets under way at Stamford Bridge on Wednesday.
"Anybody that saw that game would agree that Chelsea were robbed on the night but that can't be something that motivates them," Cundy told Goal.com.
"There were four good penalty shouts – three were absolutely nailed-on penalties – two hand-balls and Florent Malouda was brought down – but we didn't get one of them
READ JIMMY FLOYD HASSELBAINK'S EXCLUSIVE COLUMN FOR GOAL.COM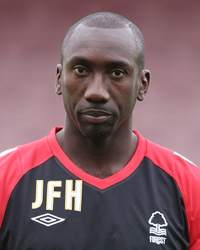 "I am not that worried about Xavi or Iniesta ... For me, Busquets and Messi are the guys Chelsea need to stop"
"The motivation should be that there are a lot of players in this squad for whom this will be their last chance and the superhuman effort against Napoli showed that the big players on the big nights still have something to prove.
"It is not about getting one over on Barcelona. It is about this being a big medal that these players have come very close ton getting. This is the sixth semi-final in nine years for Chelsea and there probably won't be another one for a lot of these boys.
"So I think that needs to be the motivation – that this could be the last chance to get a Champions League winner's medal because you can't help but believe that this side will be broken up by the start of the next season.
"Once they do re-build to get to another semi-final will be very difficult to achieve that next season."
Chelsea go into the tie as underdogs but Cundy believes that Barcelona are not invincible, especially if the hosts manage to curb Lionel Messi's influence.
"The best way to try to stop Messi is to deny him space," Cundy continued. "The nearest man to the ball has got to close him down - that would be my advice.
"It will be a matter of compacting the midfield because Barcelona don't play with a centre-forward. It is very unique kind of formation.
"When they played AC Milan at times Cesc Fabregas was the furthest man forward. They swap around an awful lot. They are incredibly fluid. That means that you need to deny them space in and around the penalty area.
"So I would expect Chelsea to play a 4-3-2-1 formation and whoever plays in the middle of the park has got to watch the likes of Dani Alves who might be a full-back but plays like an out-and-out winger when he moves forward.
"Chelsea need to pack the midfield, deny them space outside the box but be very wary of the width of the pitch because they use it beautifully."
Cundy, who also played as a centre-half for Tottenham and is now a highly respected media pundit and radio presenter, believes that best form of defence could be attack.
"Barcelona can be got at," he said. "I don't think this is a Barcelona side that is at its absolute peak. This is not a Barcelona side that is unbeatable.
"They have shown by losing in La Liga that they can be beaten. They are not the best side in Spain so far this season. They are trailing Real Madrid by points.
"Set-pieces is an area at home that Chelsea have to use very well – free-kicks from wide areas and corners and maybe even throw-ins where they can get the ball in the box.
"If they can do that and use the height advantage then I think that could perhaps be a weakness. I am not totally convinced by Victor Valdes. He was certainly prone to a bit of a flap but he has had a better two years. If you can get at them at set-plays that is an area that Chelsea need to make the most of."
Chelsea might have home advantage in the first leg but Cundy maintained that the Blues must still be cautious.
"With the first leg being at Stamford Bridge they have to keep the tie alive," he said.
"They have to make sure they go to the Camp Nou with something to work with – a little bit like AC Milan did. A 0-0 or a slender one-goal advantage will give Chelsea a chance.
"It is vitally important that they do not give Barcelona anything early at Stamford Bridge. If they do not manage that then it will make a tough task a whole lot tougher. A clean sheet at home is absolutely imperative."