ANALYSIS
By Jay Jaffa
Whoever writes the script for this season's football has certainly earned their keep.
Arsenal
head to
AC Milan
on Wednesday night exactly a year to the day their north London rivals Tottenham won 1-0 in the San Siro.
Bizarrely, Spurs were fresh after a 2-1 win over Sunderland at the Stadium of Light – exactly the same way the Gunners are preparing for their trip to Italy.
As such, what better template could there be for Arsene Wenger, than to draw on Harry Redknapp's tactical triumph at the same stage last season?
Like last season, Milan top Serie A and, like Tottenham, Arsenal occupy fourth place in the Premier League. There are similarities not only in the context of the game but also in their on-pitch options, as
Goal.com
explains below...
MAKE MOST OF PACE ADVANTAGE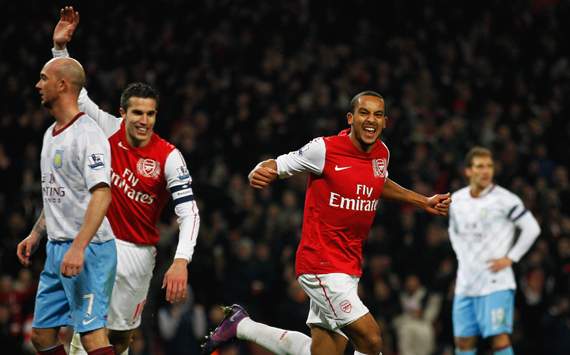 Speed on the flanks is something Wenger has at his disposal in Theo Walcott and Alex Oxlade-Chamberlain.
It only takes one moment as Aaron Lennon showed last year as he led a counter-attack past Milan's ageing defence to cross for Peter Crouch to tuck home the winner.
While Walcott has flitted between good and bad performances this season, the same cannot be said of 18-year-old Oxlade-Chamberlain who has brought smiles to Arsenal fans everywhere.
The winger has the pace and strength combined with intelligence to make the most of an opportunity similar to Lennon's, should it come to pass.
Milan are an odd contradiction. They remain the top team in Italy, but have failed to address the flaws that let them down time and again on the continent.
Their full-backs are the obvious weakness and if Ignazio Abate and Gianluca Zambrotta start against Arsenal, expect Wenger to look for his side to take advantage. Abate may have pace, but Zambrotta versus Walcott could be a key battle.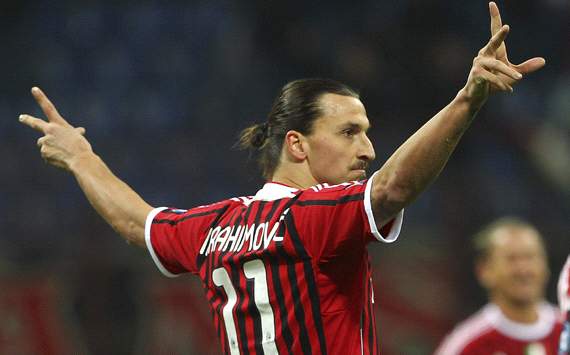 Stop the service, stop his movement. Zlatan Ibrahimovic showed glimpses against Spurs and has never been particularly popular amongst English fans. There is a perception that he is vastly overrated, but winning the domestic title in his last eight consecutive seasons tells of his importance.
To give some context, the giant Swedish striker is as vital to Milan as Robin Van Persie is to Arsenal.
Per Mertesacker's injury should mean Thomas Vermaelen slots into the heart of the defence to primarily deal with Ibrahimovic.
Arsenal will have periods without the ball and need to contain the movement of Milan's array of attacking talent. Ibrahimovic is serving a three match Serie A ban but that will only put an extra spring in his step.
Tottenham managed 180 minutes without conceding to Milan, albeit owing to a William Gallas clearance off the line and a disallowed goal. Regardless, Wenger has been to the San Siro and found similar success. He achieved this in a 2-0 win against Milan in 2008, so it's a case of more of the same on Wednesday night.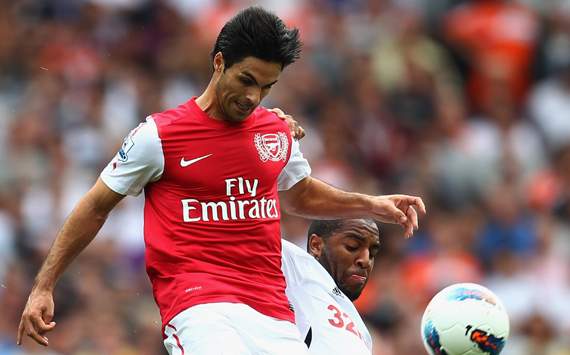 Last season Tottenham were occasionally lacklustre in their ball retention on the road, owed much in part to their gung-ho tactics. However in their win over Milan, they ended the game with just less than 50% of the ball – impressive given the pressure they came under in the second half.

The idea of ball retention has never been absent at London Colney. Wenger has moulded the club from top to bottom around his vision of possession-centric football. There's little doubt his side will look to control as much of the game as possible in Milan and although they will likely do a better job of it than Tottenham did, they can take try and emulate the positive first half Spurs endured.

Mikel Arteta's role will be vital in this respect. The Spanish summer signing has already shown his worth for the Gunners, seamlessly slotting into midfield and looking completely at home.

Arsenal's style of play suits his natural game and although he may find he has a little less space and time with the rabid Antonio Nocerino and Mark van Bommel snapping away, he will be depended upon to maintain possession.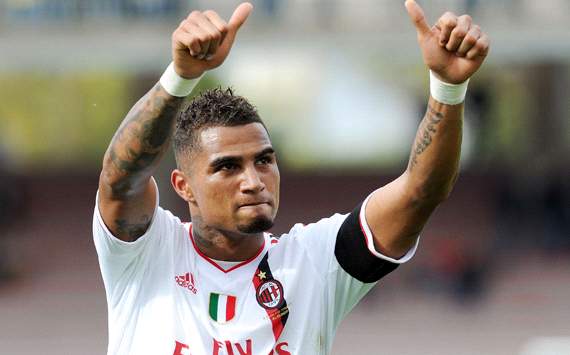 Tottenham used two destroyers in their gameplan. Newly signed Sandro impressed in both legs and he was joined by the Honduran Wilson Palacios. Both are experts at breaking up play in midfield and did an excellent job of foiling what little creativity a Milan midfield minus Andrea Pirlo offered.

Alex Song will take on this role for Arsenal and should receive help from Arteta and either Tomas Rosicky or Aaron Ramsey. Whether it's Kevin Prince Boateng or Urby Emanuelson providing midfield support, Wenger's midfield will need to reduce the space in front of their back four.

Whatever Allegri's tactic, there remains a worrying lack of creativity in Milan's midfield four, preferring instead to entrust the forwards to open chances for themselves. If Arsenal's midfield and defence stay disciplined and focused, a clean sheet in the San Siro is more than attainable.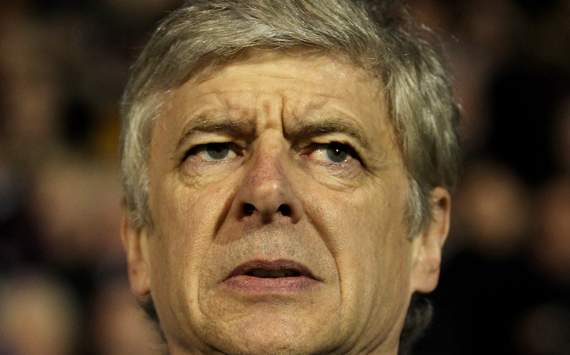 At the end of the day, Arsenal are their own team and offer different threats than Spurs.

Arsenal can turn to history for confidence as fans will fondly remember Thierry Henry's contribution to their 5-1 dismantling of Inter Milan in 2003, while the aforementioned 2-0 triumph over Milan in 2008 will likely be referenced throughout.

But beware Thiago Silva. He has established himself as one of the world's best centre-backs and it seems unlikely Allegri will make the same mistake of playing him in the anchorman role, as he did last year. The Brazilian's pace should help bail out the rest of the back-line should they be caught on the break.

Wenger has said in the build-up: "We will not decide at the start of the game that we will sit in our half if we have to, like Tottenham did. We will do it and then try to catch them on the break."

There are plenty of lessons to be carried from Tottenham's victory in Milan but perhaps Wenger is too sturdy in his beliefs to fawn to the idea that he could learn something from a rival he has dominated for over 15 years.