EXCLUSIVE
By Francisco Delgado
Liverpool
goalkeeper
Pepe Reina
believes that lifting the
FA Cup
can "bring back joy" to the club following a disappointing
Premier League
season.
The Reds face Chelsea at Wembley on Saturday hoping to seal their second domestic cup triumph this term after lifting the League Cup ahead of Cardiff in February.
But Reina is hoping to use the game to make amends for the Merseyside outfit's poor league form, which has seen them slump as low as eighth in the table - way short of their intial top-four aims.
"Our objective in the Premier League was to qualify for the Champions League and we haven't managed it, but the [League] Cup and this possible FA Cup bring back some joy," he told
Goal.com
.
"It's not easy to win two titles in the same season, especially in a league as competitive as the English one.
FA CUP FINAL PREVIEW Liverpool and Chelsea go head-to-head at Wembley

"The cups are official titles and I give them great importance, especially the FA Cup, which is the oldest tournament in the world. Winning it is a great moment in your history and for the enjoyment of our supporters."
The 29-year-old went on to hail the Anfield club's "unique" fans and rued his side's poor Premier League showing this term.
"For me, after all these years in England, I must reiterate that the Reds fans are unique," he continued.
"They are the best thing about this club and they deserve us to break our backs on the pitch in order to claim titles.
"It's true we have been inconsistent in the Premier League. Even we don't understand why, but what with our bad start to the season, injuries and the absence of important players, things went wrong and we haven't been able to recover.
"If we had been able to transmit the spirit we have shown in the cup in our league matches, we would be fighting much higher up the table.
"You can't change two titles in the cups in one single season for a place in the Champions League. It would have been great to achieve it all but football has those things.
"Six years without a title was too long for a club with as much history as Liverpool."
Reina also compared Chelsea's recent struggles to reach the top four to Liverpool's league woes and emphasised the importance of the "life-and-death" clash with the Blues.
"Chelsea have improved a lot in the last few months, which makes this match even more complicated," the Spaniard declared..
"But even if they were doing badly, these types of games are always life-and-death and even more when it's two clubs with such prestige.
"Maybe Chelsea have experienced the same thing as us: inconsistency in the league. But I am focused on my team and not on analysing how well a rival has done this season.
"Playing at Wembley has brought me good and bad sensations. With Liverpool they are pleasant ones but with the Spanish national team I lost and they scored past me. Let's hope the joy returns on Saturday.
"A game in this stadium is something magical and even more so if we can win the FA Cup.
"We are equally focused on every game, but even more so when it comes to a final. In that respect, we have to be completely centred on the work in hand and for me it's easy to isolate myself in the atmosphere, even when there are 90,000 people in the stadium.
"I expect an even and very tactical match. And taking the lead will be key."
The keeper also revealed that he is baffled over international team-mate Fernando Torres' difficulty in finding the net since making the £50 million move to the Blues from Merseyside last January.
"Torres' goal problem at Chelsea is something so strange. Nando is one of the best strikers in the world and I don't understand why the ball hasn't been going in for him," Reina observed. "Now he has improved but I hope he is not on target at Wembley in the final."
Finally, the former Villarreal man expressed his admiration for Reds captain Steven Gerrard and underlined that he has no desire to leave the club for Spain any time soon, though he intends to eventually.
He insisted: "They say that I am the one who calls the shots in the Liverpool dressing room, but that's not true. Steven is the man and he has an enormous influence on the squad, in every respect.
"There have been so many rumours published about me but I have never changed. My thoughts are with Liverpool. One day I will return to Spain but there is no date planned for that."
HERE'S SOMETHING YOU DON'T SEE EVERY DAY...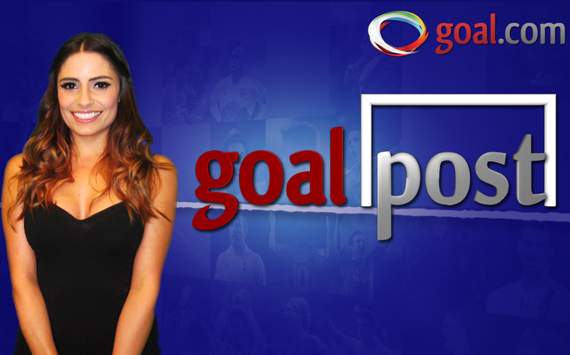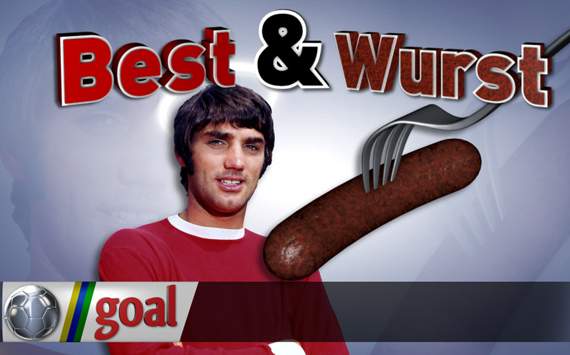 | | |
| --- | --- |
| Starring Layla Anna-Lee and Ashish Sharma | Funnies, bloopers & magic from the world of football |
CLICK THE IMAGES TO WATCH ON OUR OFFICIAL YOUTUBE CHANNEL!