---
EXCLUSIVE
---
Jens Lehmann has revealed that he introduced a yoga teacher to Arsenal and cites the discipline as one of the main reasons he was able to play professional football beyond the age of 40.
Heaven has a new team of champions
Gunners legend Lehmann, now 47, spent five seasons at Arsenal between 2003 and 2008 after stints at Schalke and Stuttgart. He was also part of Arsene Wenger's side which went 49 games unbeaten, taking in the Premier League title in 2004 along the way.
Lehmann was speaking at an Arsenal membership event supporting Vitality's 'Everyday Athlete' campaign aiming to inspire people to make small changes in their lifestyle to maintain good health.
​
"When I came here in 2003 my wife went to yoga and took me there," Lehmann told Goal.
"I thought it was really good and I've done it once a week since. When I left in 2008 I was in much better condition than when I arrived but that was also down to a different training routine and gym exercises.
"After leaving I introduced a yoga teacher to Arsenal - she is a good friend of my wife and always went there to give classes. At the beginning there were two or three [players] and now there are a lot of players doing yoga."
The former Germany international credits his longevity in the game to several figures who have helped him along the way, including Arsenal fitness coach Tony Colbert and German national team fitness 'guru' Mark Verstegen.
Ronaldo a bigger influencer than Messi
"Tony Colbert introduced some full body exercises to me which was very helpful", said Lehmann.
"We had a change in the German national team when Jurgen Klinsmann brought in Mark Verstegen from Athletes' Performance. He's regarded as the guru of fitness in athletic coaching and has the same approach. He's offering his services to a lot of clubs in Europe and across the world right now. The change was big.
"For me it was fantastic because the German players didn't know about it. I had this advantage over German goalkeepers like Oliver Khan and others because I was training differently."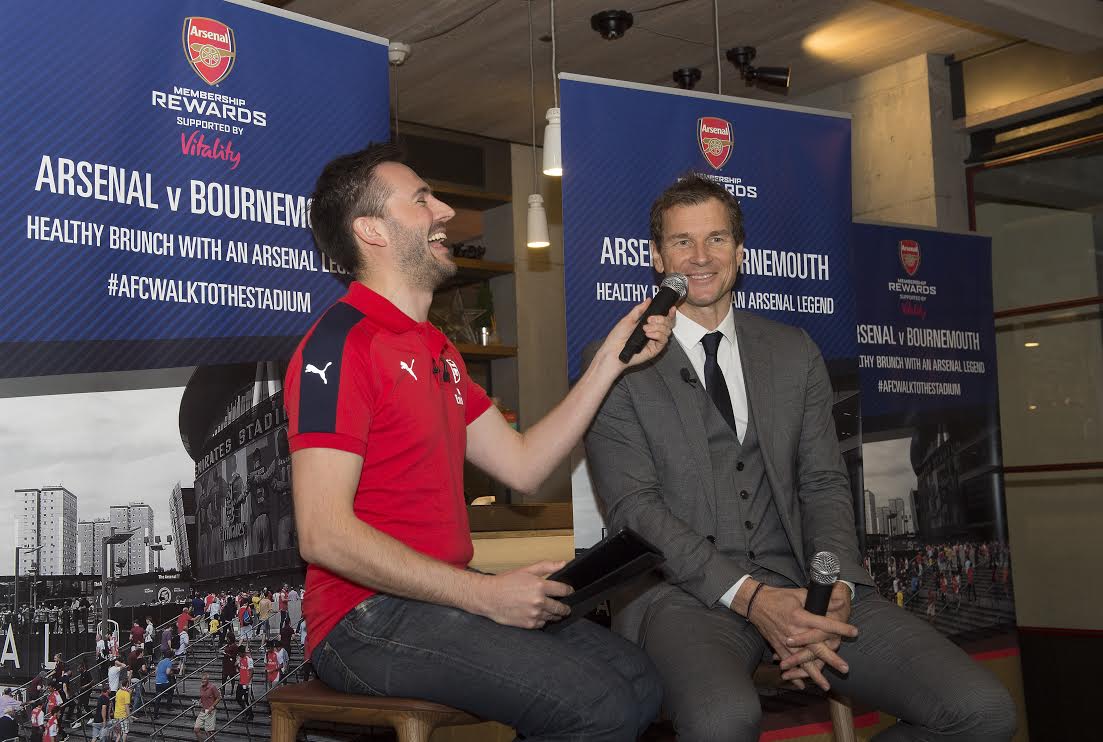 Diet and nutrition are two key aspects of maintaining a healthy lifestyle and Lehmann believes that quality is as important as consistency. He revealed that a newly-hired German chef at Arsenal's London Colney training ground has brought 'something new' to the club.
"I think there was [nutritious] food that's been discovered by teams in recent years.
"When I came to Arsenal it was Arsene Wenger who was focused on that as well - the same food for the games. He was very focused on good food after training. They recently brought in a German chef who has brought in something new.
FIFA 17's top tribute to Chapecoense
"I liked to have fish, chicken and vegetables before a game. We had many pre-match meals throughout the season and it was only about the quality - it was always the same."
Life after football is different for every player. Lehmann still trains once a week while combining his yoga hobby and praises Real Madrid talisman Cristiano Ronaldo for his transformation from skinny youngster to one of the world's best.
"I play football, I do yoga. I play in a team with guys between 25 and 55. There's one guy who is 58 and really fit. I have my own group of ex-pros who play as well.
"I train once a week on average. I think if I were a player I would do more. If you look at Cristiano Ronaldo he's a fantastic athlete, he understood the major part of his game is his athleticism. Some other players don't know about it or are probably too lazy to do it."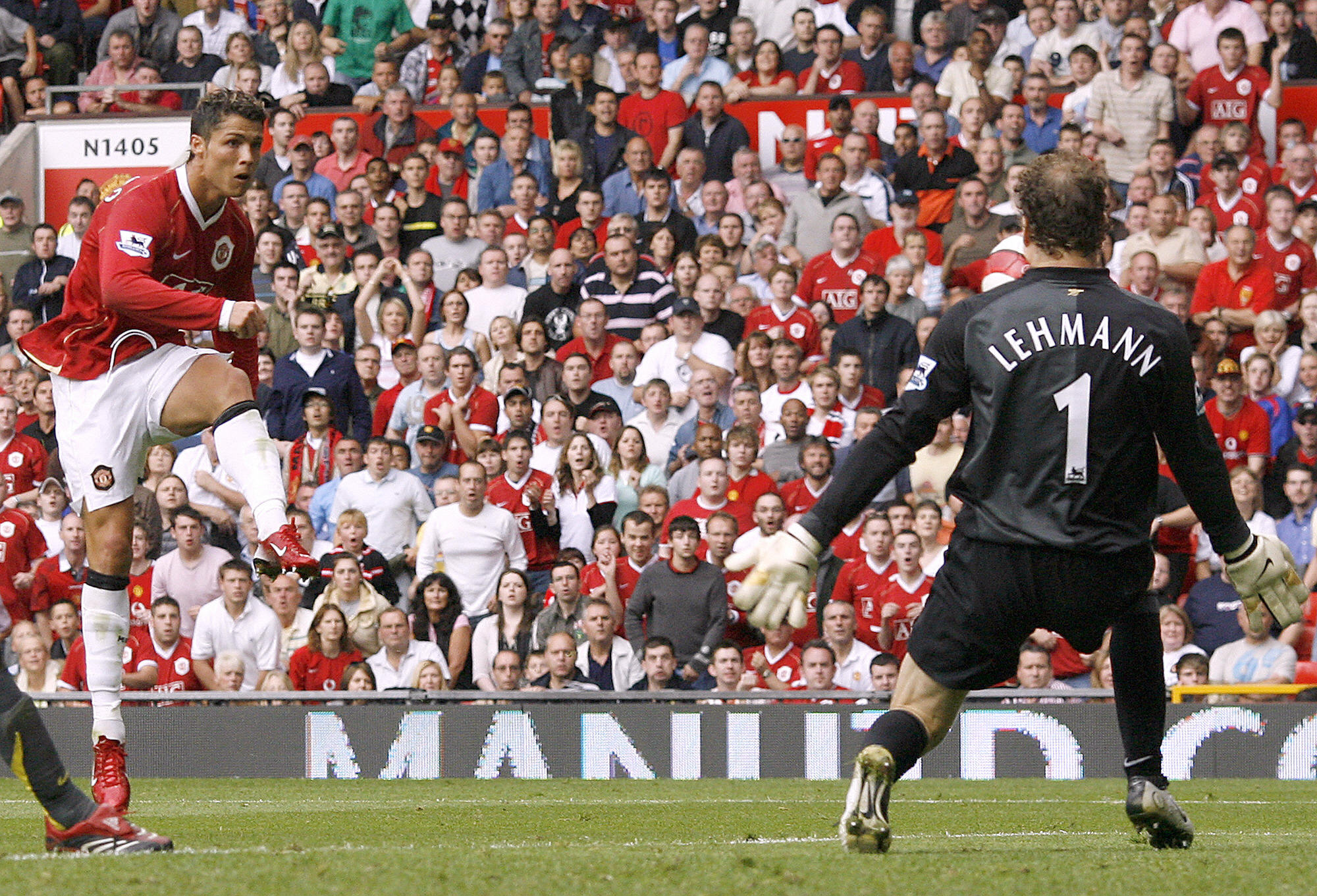 The German contingent at Arsenal currently consists of captain Per Mertesacker, Mesut Ozil and summer signing Shkodran Mustafi, with Lehmann particularly impressed at the way Ozil has transformed his physique through regular strength and conditioning work.
"I haven't seen him [Mustafi] that many times because he's been playing in Italy and Spain but he's doing really well.
"I need to ask him how he adapts to the English way and adapts his physique. Mesut Ozil realised when he came here that he needed to adapt physically because he was a guy with arms like sticks and he's improved now which is impressive."

Mustafi revealed in a recent interview with Goal that his experience playing in other countries at a young age has helped him mature as a player and person. Lehmann followed a similar path when he had a brief spell at AC Milan as a youngster, something which he believes 'develops' a player's character.
"It's fantastic for his personality," praised Lehmann.
Coutinho: Barca trio better than Ronaldo
"Not that many German players did that. I was in Italy and it shaped my personality as well. You have to be modest and always accept that there are other good players because most of the time you go to a big club, not an average club because then you can stay in Germany.
"It was a great way to develop your character particularly when you come back to your own country. When you make it as a national player in your own country everybody thinks you're great but when you go someone else you find out 'oh, I'm small!'."
Jens Lehmann was speaking at a membership rewards event supported by Vitality. For more information, visit www.arsenal.com/membershiprewards.