The legendary midfielder, who recently announced his retirement, was handed his Reds bow as a late substitute in a Premier League meeting with Blackburn
On November 29, 1998 the modern history of Liverpool Football Club was shaped by the introduction of a previously unheard of academy graduate in a Premier League meeting with Blackburn Rovers.
'Gerrard the best Reds ever had'
The Reds had high hopes for a talented teenager stepping off their bench, but few could have predicted that the player in question would go on to leave such a lasting impression on the Merseyside outfit.
Who was that starry-eyed youngster? A certain Steven Gerrard.
Thrown on by Gerard Houllier in the final minute of a clash with Blackburn, a man who would go on to captain club and country initially struggled to make much of an impact.
Gerrard later admitted in an interview with the Guardian, having been asked to occupy a post on the right wing shortly after making his breakthrough: "I was out of position and out of my depth."
Gerrard is Anfield's ultimate hero
That was not the case for long, with Liverpool soon recognising that a home-grown product was deserving of a playmaking role in the middle of the park, with early nerves melting away and releasing the shackles.
The rest, as they say, is history.
Gerrard – who recently announced his retirement from the playing side of the game - would go on to make 710 appearances for Liverpool over the course of 17 memorable seasons.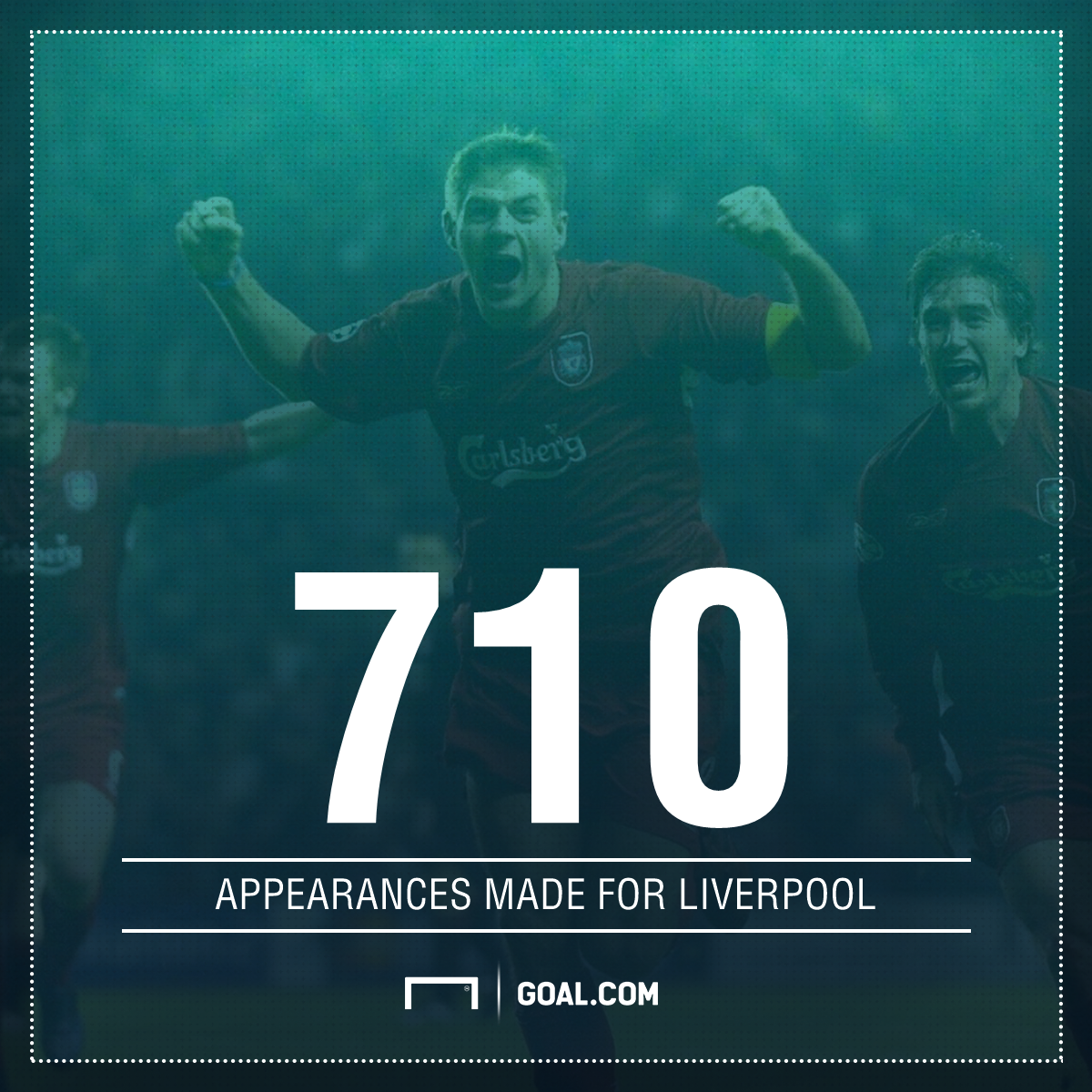 In that time he would plunder 186 goals, including a number of efforts that have gone down in Reds folklore.
He would lift the Champions League in 2005, having been a talismanic presence throughout a remarkable European campaign, while the 2006 FA Cup final will forever be known as 'the Gerrard final' on the back of his spectacular display against West Ham.
IN STATS: Gerrard's glittering career
FA Cup success had already been tasted in 2001, while three League Cup crowns and UEFA Cup and Super Cup victories complete the distinguished CV of a man capped on 114 occasions by his country.
All in all, not a bad return for a man who could only have dreamt of enjoying such a stellar career on this day 18 years ago.