Eden Hazard has endured his fair share of criticism over recent months, particularly during a torrid 2015-16 season.
But the Belgian's record is still to be envied, particularly after he scored in Chelsea's 3-0 victory over reigning Premier League champions Leicester City on Saturday.
Continuing a fine recent combination with Diego Costa, Hazard netted his 44th top-flight goal since joining the Blues.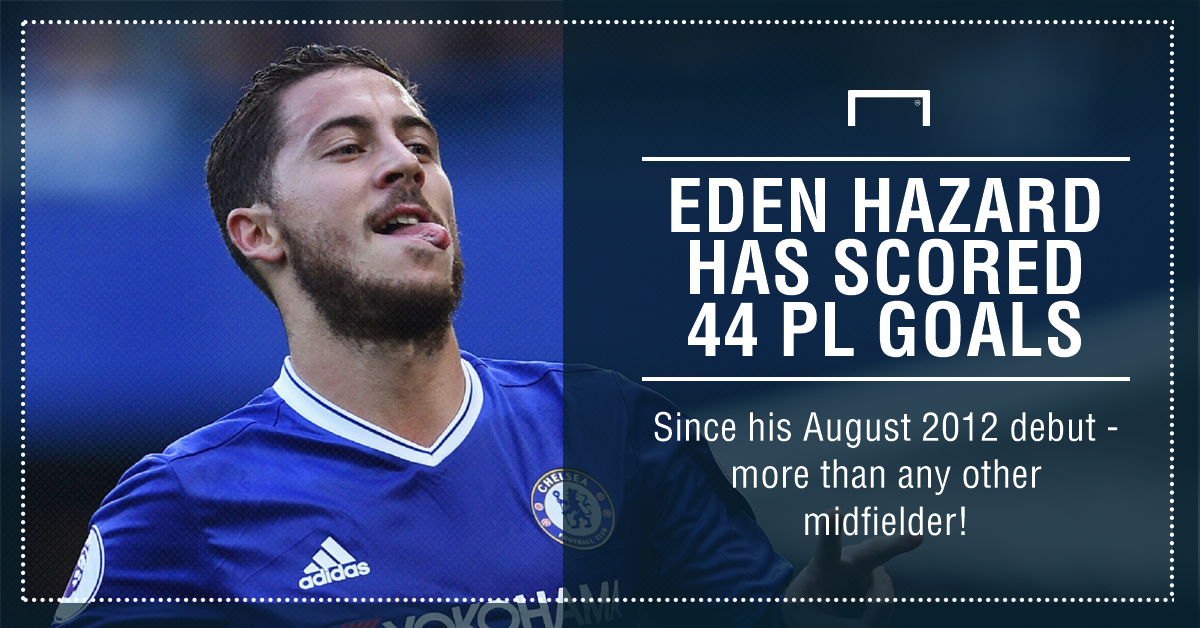 It is a tally which makes him the envy of all else in his position, with no other Premier League midfielder able to match him for goals since his arrival into English football.
With a few more performances like this, could Hazard be ready to return to the path towards the Ballon d'Or that looked so promising a little over a year ago?