Why are you an Arsenal fan?
I was born into an ocean of uncertainty because my Dad is American and doesn't give two hoots about football to be honest, so I didn't have a natural team to support when I was growing up.
I honestly don't know why I support Arsenal but its been going on for some time. You know what it's like, once you've decided on a team, you're tied in for life.
The 1993 FA Cup final against Sheffield Wednesday is the first conscious memory of Arsenal glory.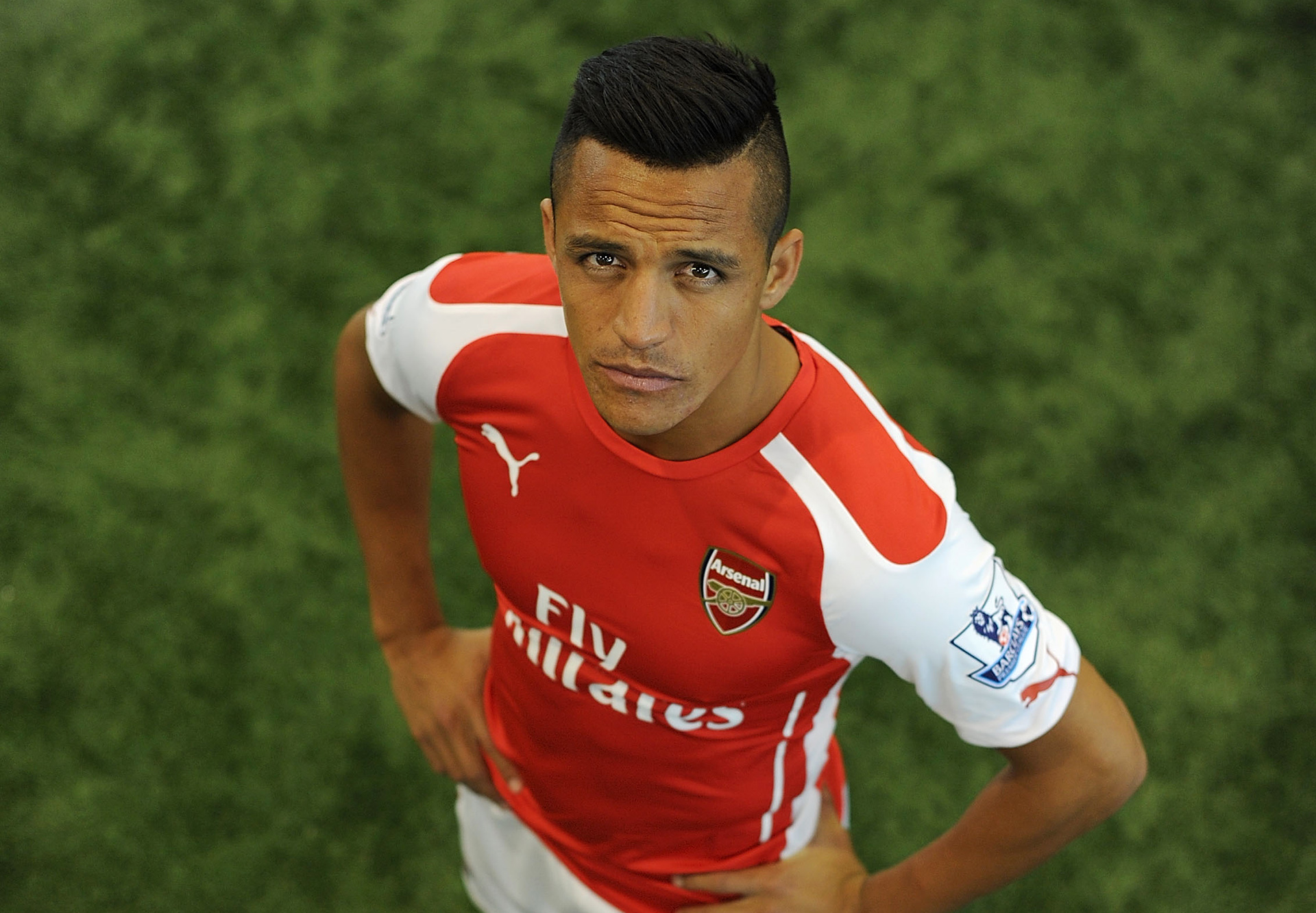 "Alexis Sanchez is a real coup and a statement of intent. He will fit into Arsenal's philosophy well."
How do you view last season in light of the failed title challenge and FA Cup win?
I view last season as a real step on and a real positive. Firstly, to win the FA Cup and end this trophy drought which, for every year it went on, become a bigger and bigger elephant in the room.
It was amazing to win the FA Cup. I was at Wembley on the day. It was a true rollercoaster of a game, in true Arsenal style. To win it and take that away from the critics was key.
Wenger gets a really, really tough time in the press. He's a brilliant manager and has been for 20 years. The way people talk about him... we should really celebrate a man who promotes positive, attacking and passing football. When Arsenal are on their game they are brilliant to watch and we should be encouraging that.
I love Wenger and I want him to stay as long as he wants to.
It can't have been pleasant to see Cesc Fabregas recently join Chelsea...
I was disappointed. I heard we had first refusal on him but I understand why Wenger has not gone with him as if there is one area of the team which we do not need to improve it's creative midfield. We've got the likes of Ozil, Cazorla, Ramsey, Rosicky... as much as I love Fabregas.
It was a tough pill to swallow to see him go to Chelsea. When he went to Barcelona everybody understood that they was his boyhood dream and the move was always going to happen at some point.
It was hard to see Van Persie go to Manchester United, it was hard to see Henry leave, it was hard to see Vieira leave ... it goes on. It's part of being an Arsenal fan.
It does seem bizarre how many players we seem to let go to Premier League clubs.
Is that a worrying trend?
It's not ideal. You would never seen Jose Mourinho selling a player he considers key to a rival. You wouldn't have seen Ferguson do it when he was at United.
There was that whole thing with Demba Ba coming to Arsenal [on loan] for £2m. It didn't happen. If it were another club coming in for him, Mourinho would have let him go, I'm sure, but because it was Arsenal I'm sure that's why he didn't.
Every manager has his own philosophy on this, we just have to get used to it.
Does Wenger now need to make a statement signing to appease the fan?
People can get carried with this whole 'big signing' thing. If you look at the players Wenger has signed over the past decade, not all of them were massive players but a lot of them turned into massive players.
Yes he bought Ozil last summer, but that's not usually how he operates. Of course, he's a world-class player and I was delighted, as were all the other Arsenal fans, when he arrived.
It would be exciting to see a big name join Arsenal but I'm not obsessed with it. Everyone has seen Joel Campbell play for Costa Rica and he's just a young kid. I would love to see him get a chance in the first team and see what he does.
Alexis Sanchez has signed and Mario Balotelli has also been linked. How would they fit into Arsenal's side?
Well, Balotelli is a flipping lunatic isn't he! He's brilliant, you saw against England [in the World Cup] that he buried his one chance. It would be a gamble to buy Balotelli - he could turn out to be one of the best players in the world but his integration into the dressing room would be a concern.
Sanchez is an amazing signing, and a real coup as well. He has pace, superb technique and can finish really well. He will fit into Arsenal's philosophy really well. With buying Ozil one year and Sanchez the next, it's a statement of intent.
Arsenal nearly signed Suarez last season - is that a bullet dodged in light of his new ban?
What a leader of men he is! It's just so depressing. When he plays well he's just brilliant and a joy to watch. You would have probably have him even if he only played for like three games a season due to his bans.
How did you view England's exploits at the World Cup?
Unfortunately I saw all three games but there are definitely positives to take from them. If you take the performance against Italy from Euro 2012 where we struggled to create a chance to now, there have definitely been improvements.
Two years on and there was fast-paced, brave attacking football on show from some. The likes of Raheem Sterling showed balls. I would rather have that and lose than a horribly conservative 1-0 win.
However, against Uruguay we were very disappointing. That belief went and that trait has been in the England team since 1996. That underlying doubt.
You have a new single out and are just about to tour the UK?
We are doing a big American tour then coming back to the UK towards the end of the year. I feel really lucky that I've gone from busking to playing in front of 50 people to performing at the Hammersmith Apollo. It's a dream come true.
The new single is called 'Stairway to Dark' and it's about today's obsession with modern technology and the way we always have iPhones glued to our faces. It's gently suggesting we put our phones down and experience the real world now and again.
P
assenger releases new single 'Scare Away The Dark' on August 4th 2014. Check the video here: http://www.shootmatchday.com/passenger/