Wayne Veysey




Goal UK Chief Correspondent



The Manchester City trophy celebrations had barely started in earnest before a procession of Premier League managers were summoned for post-season meetings with their chairmen and directors.
For the likes of Manuel Pellegrini, Brendan Rodgers and Tony Pulis, talks would have been relatively convivial.
Plans will be put in place for the summer, transfer targets will be discussed and final scouting reports assessed. These are important days and weeks in the never-ending cycle of a top club. In the exhausting world of top-flight management, there is barely a moment to pause, take a breath and sit back.
For other Premier League managers, the meetings will have been more uncomfortable. Some will have feared what was coming, but to go from defending your team to the media to discussing your pay-off 48 hours later is demoralising and sometimes career-threatening.
WHY SHERWOOD HAD TO LEAVE TOTTENHAM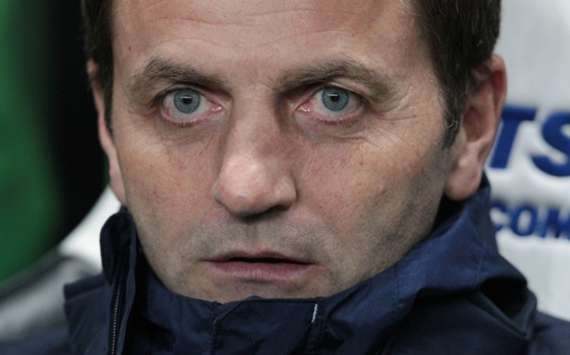 Tim Sherwood, the self-styled 'supply teacher', visited the headmaster Daniel Levy and was told the summer break-up coincides with the inevitable end of his entertaining Tottenham tenure.
Sam Allardyce has been given a temporary stay of execution by the West Ham board, presumably so they can line up a new manager who can match the incumbent's results while playing a brand of football that does not make him
persona non grata
in east London.
Paul Lambert must fly to New York to discover his fate from an owner who is desperately trying to find a buyer to take the club off his hands. At West Brom, Pepe Mel's reign has already ended, while those of relegated trio Neil Adams, Ole Gunnar Solskjaer and Felix Magath are all under review, even if the Fulham man is expected to stay and attempt to steer his club straight back to the Premier League.
Most bizarrely of all, Gus Poyet, who maintained Sunderland's Premier League status with a series of against-the-odds results, could be looking for a new employer.
On the pitch, English football's top flight rarely fails to grip, but it is matched by the theatre, drama and often ludicrous machinations off it.
The managerial merry-go-round makes for compulsive viewing, creating an endless stream of headlines for broadcasters and the written media, as well as talking points about trigger-happy chairmen and unfortunate head coaches.
Little wonder the League Managers' Association has emerged as a powerful voice in defending its members' interests and railing against the instability of the profession.
Impatient chairmen and owners are nothing new. Former Aston Villa chairman Doug Ellis didn't earn the nickname 'deadly' for his skill in putting unerringly from 8ft.
Yet, as the pay packets of the men in the dugouts get bigger, so does the demand for instant results. In an era of remote billionaire owners in the United States and the Middle East, the link between the boardroom and the touchline is more blurred than it has ever been.
But, we should not feel sorry for under-pressure Premier League managers. With TV-generated cash swirling around like never before, they are paid absurdly well for what they do and most are addicted to the job, despite the endless ups and downs.
Should Arsenal end their nine-year trophy drought on Saturday, Arsene Wenger will shortly afterwards put pen to paper on a two-year contract worth £7.5million-a-year. Mauricio Pochettino's eye-catching 18-month spell at Southampton has been rewarded with a place at the top of Tottenham's shortlist to replace Tim Sherwood. Should the Argentine and Levy decide they can work with one another, he can expect a contract worth around £3m-a-year, plus performance-related bonuses.
Sure, job insecurity is at a record high in the Premier League. But the pay-offs usually soothe some of the pain. As one current top tier manager told me, "If they sack me, so what? They'll have to pay me off, and I'll get another job soon enough."
Any sorrow should be reserved not for the elite, but for those in the lower leagues, where the average managerial reign is at a record low of around 12 months and the pay slips have far fewer zeros in them.
In the top flight, most managers are guns for hire and quickly hitch a new ride on the merry-go-round. If not, lucrative media punditry roles will be on offer.
Sherwood has already been targeted by newly managerless Brighton and the likes of Allardyce, Mel and Poyet will have no problem finding new clubs. The same goes for Michael Laudrup, Chris Hughton and Malky Mackay, who were all victims this season of owners and chief executives desperate to remain on board the Premier League gravy train. Andre Villas-Boas is already rebuilding his reputation at Zenit St Petersburg, while David Moyes has no doubt already received a flood of offers.
Top-tier football is a more forgiving industry than the LMA would have us believe. It is often harder to get inside the football village than to clamber out.