COMMENT
By
George Ankers
"I am the Happy One," said the Special One on his homecoming. Having swapped the riotous unpopularity of
Rafa Benitez
for their former darling,
Chelsea
fans might not have noticed over the delirium, but
Jose Mourinho
is not quite the same man who left Stamford Bridge in 2007.
While still dominating a room as before, the Portuguese has transformed from his tall, dark stranger look to more of a silver fox – a process hastened, no doubt, by a stressful spell at Real Madrid. The first thing that you could arguably call a setback in his illustrious career, Spain changed Mourinho.
PAT NEVIN ON CHELSEA'S FORWARDS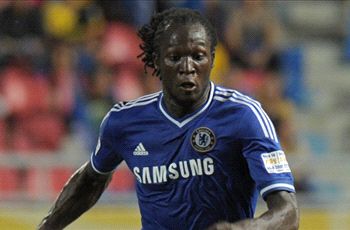 "The biggest debate is who gets the nod up front. Mourinho has been really impressed by Romelu Lukaku. He is thinking that Lukaku can be the new Didier Drogba.

"Drogba developed under Mourinho into the best centre forward in the world for a period. Mourinho can see Lukaku's raw potential and thinks: 'I can do a lot with him'.

"Mourinho's only major signing so far, Andre Schurrle, is a forward who can play across the midfield, as can Kevin De Bruyne. With Demba Ba and Fernando Torres as options, Mourinho can change the style to suit who he has up top, either playing long or short, which wasn't always used effectively last season."
He has cut a more relaxed figure since returning to Chelsea, knowing he is loved by fans and media as nowhere else, but the intense
Clasico
spotlight wore on him. The ratio of quips to barbs in his always-interesting press conferences shifted in favour of the latter. When the honeymoon ends, his fuse will likely be shorter.
From bitterly accusing Barcelona of being given preferential treatment by Uefa due to their promotion of the charity Unicef to physically gouging the eye of Barca's then-assistant coach, Tito Vilanova, Mourinho's darker side became harder to ignore.
The frustration of being unable to comprehensively topple the
Blaugrana
or win
La Decima
certainly affected the 50-year-old, particularly in the self-destructive final months as he looked to ensure his exit. But has that failure changed the way in which he will conduct himself as a result?
"I think that aura of invincibility is important to the players because it breeds confidence," former Chelsea star Pat Nevin tells
Goal
. "It is certainly important to Mourinho.
"You can debate on whether his failure to topple Barcelona in Spain has reduced his reputation – personally, I doubt it. It doesn't really matter what the fans and media think, the only opinion that matters is the players and I suspect that the staff at Chelsea still regard him very highly."
Aitor Karanka became an ever-more familiar sight for the Spanish press as Mourinho grew increasingly happy to send out his assistant coach, the more that things got fractured at Madrid. While there was never any question that Karanka was doing anything other than saying what he was told to say, words carry less heft when they do not come directly from the Portuguese's mouth. Is the modern Mourinho more willing to rein in his manipulation of the media and the mind?
Probably not. The defining issue of the summer for Chelsea is their very public pursuit of Wayne Rooney. Whether Mourinho first spotted a player who would fit perfectly into his intended team or an opportunity to destabilise rivals Manchester United is a murky question but the Blues boss has already begun turning the screw as he looks to prise away a player of whom United clearly do not want rid.
WHAT DOES SIR ALEX FERGUSON'S RETIREMENT MEAN FOR MOURINHO'S MIND-GAMES?

"One thing you can't do is second-guess what Mourinho is going to do next," Nevin argues. "He relishes pitting his mind against rival managers and that won't change but don't be surprised if he is more restrained.

"He never took on Sir Alex out of respect and probably because you pick fights that you think you can win.

"Mourinho did take on Arsene Wenger and Rafa Benitez, and I'm sure he'll have one or two new targets this season, but younger, ambitious managers might see him as a target, too."

10/3

Jose Mourinho is 10/3 with Paddy Power to be LMA Manager of the Year

"His pursuit of Rooney has certainly come straight out of left field," observes Nevin, "but, when you think about it, it makes perfect sense.
"The days are gone when Chelsea could buy anyone they wanted. They don't seem to have the same money to spend as clubs like Paris Saint-Germain and Manchester City.
"Rooney is a world-class player and Mourinho believes he can recapture his old form. He can play three or four positions, so he's real value for money, and that's important to Chelsea these days.
"Of course, Mourinho is a master of psychology. He'll know that it is also a test of David Moyes's management to see if it unsettles him but this is one test that I expect Moyes to pass."
Having it all your own way is unhealthy, of course, and a manager of Mourinho's class should have learned from his vexation in Madrid. A dash of humility and a refreshed perspective on an old task might be exactly what he needs.
"Mourinho is someone who is always learning," Nevin adds. "That is one of his great strengths.
"Time will tell whether he will be a successful as first time around but his experience of working in four of Europe's top leagues can only help.
"He is not the same guy as first time around. When he arrived back in 2004, I'm sure he wanted to change things to stamp his authority. Of course, it worked, but he was going to do it anyway. This time, he has nothing to prove.
"The club have had plenty of ups and downs in recent seasons. It might seem strange to say it but I think Mourinho will have a calming effect on Chelsea. The club need a little period of calm."
Calm would be welcome, you sense, for Mourinho. With the fans and press already firmly onside – plus his inheritance of a squad ready to be built around the dazzling talents of Juan Mata, Eden Hazard and Oscar – a more world-weary boss should be able to relax and apply his renewed wisdom. In comfort, he could dominate like never before.
Pat Nevin was talking to Russell Stoddart.
Follow George Ankers on