Chelsea
's players have been dipped in blue paint once more in order to launch the club's new away kit for the 2013-14 season.
Following the reveal of Chelsea's home kit, which saw John Terry, Juan Mata, and Fernando Torres, among others, doused in blue paint, the club have continued their 'It's Blue, What Else Matters' campaign for the away strip.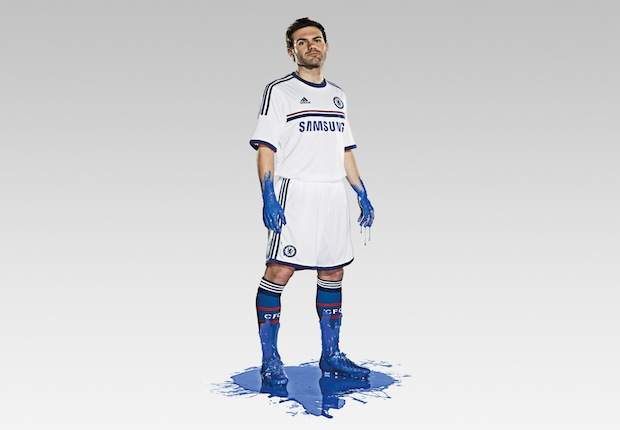 True Blue | Juan Mata gets his hands dirty to launch the new kit
Adidas claim the strip is a "clear homage to the club's iconic white kits with blue and red trim during the 1960s".
Red also makes an appearance on a Chelsea shirt for the first time since the club's home shirt in the 2010/11 season.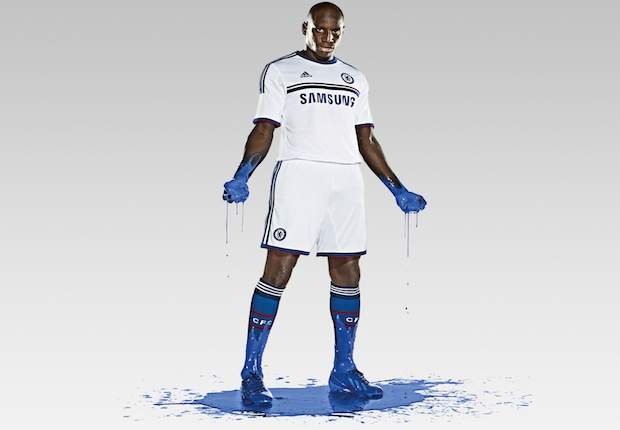 Blue is the colour | Demba Ba models the new away strip
Chelsea will wear the new colours under the management of Jose Mourinho once more after the 50-year-old's appointment was confirmed on Monday.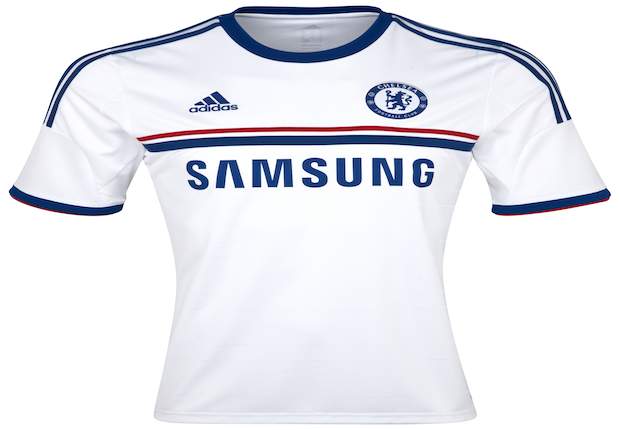 All-new design | Chelsea's shirt for the 2013-14 season
The new away strip will be available from July 4, with the adult shirt set to cost £50.