The Portuguese boss has penned a four-year deal at Stamford Bridge after six years away from the club, and the former winger believes he has learned a lot during that time
EXCLUSIVE
By Russell Stoddart
Former
Chelsea
winger Pat Nevin believes
Jose Mourinho
is more "intelligent and understanding" than when he left Stamford Bridge in 2007.
The Portuguese,
who signed a four-year deal to replace Rafael Benitez on Monday
, left under a cloud shortly into his fourth season with the Blues, with Manchester United having reclaimed the Premier League title in 2006-07.
But Nevin believes Mourinho has matured since then thanks to successful spells with Inter and Real Madrid.
"Like all Chelsea fans I'm delighted to see him back," he told
Goal
. "In many ways he belongs to Chelsea, but he equally belongs to English football because it suits his personality.
"Mourinho is a more intelligent and understanding manager than the one that left Chelsea in 2007.
"The only question in my mind is 'does he have the same hunger as he did back then?' and the evidence suggests he does.
MOURINHO'S BEST QUOTES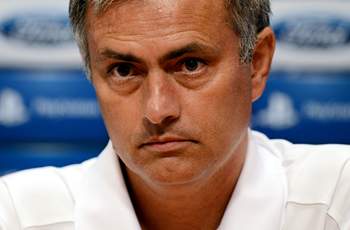 A SPECIAL ONE...
"Please do not call me arrogant because what I say is true. I'm European champion, I'm not one out of the bottle, I think I'm a special one."
SCARED OF THE SWAN...
"I'm feeling a lot of pressure with the swan in Scotland. It's not far and I'm more scared of the swan than of football. What's football compared to life? A swan with bird flu, for me that's a drama."
NO EGGS, NO OMELETTES...
"Omelettes, eggs. No eggs, no omelettes. And it depends on the quality of the eggs in the supermarket. They are class one, two or three and some are more expensive than others and some give you better omelettes."
AN UGLY PITCH...
"Sometimes you have ugly people who are intelligent, like scientists. Our pitch is a bit like that. From the top it's a disgrace but the ball rolls at normal speed."
"You cannot criticise his record since leaving Chelsea and even at Madrid he won the league by beating in Barcelona, the best team in the world at the time.
"The only thing we can guarantee is that Chelsea fans will be in love with the next manager, as opposed to their last [Benitez], and it will be some adventure next season at the Bridge."
But Nevin also warned that the lie of the land in English football has changed since Mourinho left Porto for west London nine years ago, and believes the 50-year-old will find it tough repeat the trick of winning the title in his first season.
"He is fortunate that he inherits a team that is really going places and he's an extremely good manager who will add to that, but I would add a word of caution," he said.
"I think the balance of power in England is different to what it was when he arrived back in 2004.
"Manchester United are much stronger than they were then and Manchester City have proved by sacking Roberto Mancini that they are not happy with second place and have the finances to back it up.
"I also think that the two other big London sides, Arsenal and Spurs, are in stronger shape than they were when Mourinho arrived.
"So even if the current Chelsea squad is better than the 2004 squad, I think most Chelsea fans will admit that it won't be as easy for Mourinho to take the championship as it was in that first season."
Nevin believes that much will depend on whether Mourinho will stay loyal to the attacking style of play that earned Chelsea a top-four finish and the Europa League crown this season, or return to the more defensive approach that he became known for in his first spell at the club.
"We will know what direction he will be taking by his first couple of dealings in the transfer market," Nevin added.
"If he allows David Luiz to move on and replaced him with a more solid midfielder then we can assume that he will be taking Chelsea back to that defensive style that was his legacy first time around.
"From a personal point of view I hope he sticks with the attacking style because he has the players who can flourish playing that way and it is exciting to watch."