Jose Mourinho
has been appointed
Chelsea
manager on a four-year deal.
The Portuguese coach succeeds Rafael Benitez, who has joined Napoli following his six-month interim spell at Stamford Bridge, in the Blues hot-seat.
Mourinho returns to west London for his second spell as Chelsea manager. Since he left the club less than six years ago, the Blues have been through eight managers when caretakers are included.
Ron Gourlay, the Blues' chief executive, welcomed the 50-year-old back to the club, saying: "I am delighted to welcome Jose back to Chelsea. His continued success, drive and ambition made him the outstanding candidate.
MOURINHO'S BEST QUOTES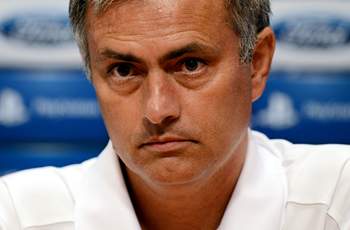 A SPECIAL ONE...
"Please do not call me arrogant because what I say is true. I'm European champion, I'm not one out of the bottle, I think I'm a special one."
SCARED OF THE SWAN...
"I'm feeling a lot of pressure with the swan in Scotland. It's not far and I'm more scared of the swan than of football. What's football compared to life? A swan with bird flu, for me that's a drama."
NO EGGS, NO OMELETTES...
"Omelettes, eggs. No eggs, no omelettes. And it depends on the quality of the eggs in the supermarket. They are class one, two or three and some are more expensive than others and some give you better omelettes."
AN UGLY PITCH...
"Sometimes you have ugly people who are intelligent, like scientists. Our pitch is a bit like that. From the top it's a disgrace but the ball rolls at normal speed."
"It is our aim to keep the club moving forward to achieve greater success in the future and Jose is our number one choice as we believe he is the right manager to do just that."
Mourinho was Roman Abramovich's first managerial appointment following his 2003 takeover and his most successful to date. In three seasons at Stamford Bridge, Mourinho delivered two Premier League titles, one FA Cup and two League Cups but did not win the Champions League.
He will hope to rectify that upon his return after the most difficult period of his career at Real Madrid.
Mourinho won the 2011-12 Liga title, ending Barcelona's run of dominance in Spain, but could not progress beyond the semi-finals of the Champions League and conceded the Spanish championship back to Tito Vilanova's team last season.
Abramovich has invested heavily at Chelsea in recent seasons as the team Mourinho helped to construct has aged, and the future looks bright for the two-time Champions League winner's return.
Frank Lampard, John Terry and Petr Cech remain the key cogs of Mourinho's previous Blues team but the likes of Juan Mata, David Luiz and Eden Hazard lead the side now.
The spending, too, looks set to continue this summer.
Goal exclusively revealed that Vitesse midfielder Marco van Ginkel is set to become the first signing of Mourinho's second spell in charge
while the Europa League winners have also entered into
negotiations with Roma for their Italy international midfielder Daniele De Rossi.
Mourinho will bring Rui Faria, Silvino Louro and Jose Morais with him to help make up his backroom staff, while Steve Holland, Christophe Lollichon and Chris Jones will all remain at Stamford Bridge to work alongside the Portuguese coach.