With time running out in the battle to avoid relegation from the
Premier League
this season, the bottom five clubs all remain in danger of falling through the trap door.
Sunderland are just a point clear of the drop zone, while Wigan and Aston Villa are separated only by goal difference in 17th and 18th positions, respectively.
That leaves QPR and Reading, who are in dire need of some inspiration before the season is up if they are to drag themselves out of trouble.
With the fight to stave off the threat of relegation building to a nervous climax,
Goal.com
has called upon those who know their team the best.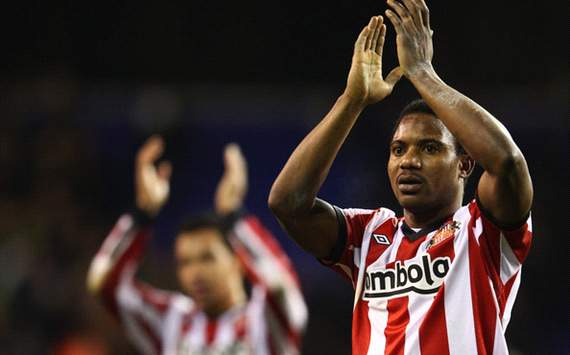 How confident are you of avoiding the drop?

RD:
I'm not confident at all, and that's nothing to do with the fact I'm a pessimist to begin with! We've been in terrible form for the past few months and the appointment of Di Canio does nothing to suggest to me that we will be safe. It's a massive gamble, he has no experience higher than the third tier of English football and while I'm sure he'll at least galvanise the players, I have no idea how we will perform under his leadership. We're also missing two of our most influential players in Lee Cattermole and Steven Fletcher which doesn't help matters.
RIVAL YOU'D SIGN FOR RUN-IN?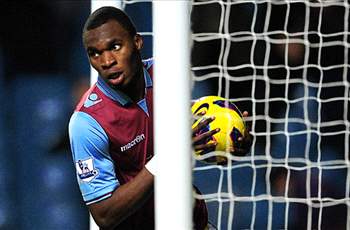 CHRISTIAN BENTEKE | ASTON VILLA
RD: If we're talking strictly relegation rivals then I'd have to say Christian Benteke. Fletcher's injury has left us with Danny Graham and Connor Wickham as the uninspiring choice to lead our line.

Benteke has been in splendid form and may just keep Villa up single-handedly. He's fantastic as a lone forward and displays all the qualities you look for in a forward. He'd be perfect right now.

Who will be your key man with seven games to go?

RD:
Adam Johnson. He arrived at the Stadium of Light to such high expectations; the hysteria and excitement surrounding his signing was unlike anything I've seen at Sunderland. He's been very lacklustre, however, and has put in a number of lethargic performances. Our negative football and deep style of play didn't help, so hopefully Di Canio restores some confidence in him and we begin to see the player we were all hoping for.
Any issues with the manager?
RD: My main issue is his lack of experience considering he's been given a job to save us from relegation. He's a bit of an unstable character and I'm unsure if we need that at the moment but what our players certainly do need is a kick up the backside and Di Canio will certainly provide that.
Any major disappointments within the squad?
RD: It's been disappointing that we've had to play midfielders in defence for a large part of the season. Craig Gardner has spent most of the season playing at right-back and, while he has done a decent enough job, I'd prefer we sign an actual right-back to fill in as Phil Bardsley hasn't looked good enough this year. Proper full-backs could help our wingers Johnson and James McClean out massively. We look a lot better on the left when Danny Rose is playing at left-back and I'm sure we'd look just as good on the right if we had a natural right-back.
Key reason you're down the bottom?
RD: Bland football, the inability to break teams down, playing too deep and our negative style of play. Players such as Stephane Sessegnon, McClean and Johnson have been restrained by the tactics Martin O'Neill employed and as a result Fletcher has had little service. He's done well to hit double figures considering everything. We'd be where QPR and Reading are if it wasn't for Simon Mignolet.
Your prediction for the final bottom three...

RD: Wigan, Reading
and
QPR.A Love Supreme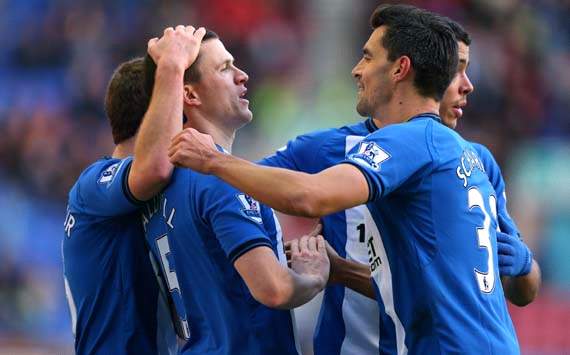 How confident are you of avoiding the drop?

BA:
More confident than I've been all season. We're hitting a nice run of form (surprise, surprise) which has coincided with the return of Antolin Alcaraz at the back. Since his comeback, we've only conceded one goal in three matches and if we can keep that up, along with Arouna Kone's current scoring habit, we will surely stay up. Defeat against QPR could change this though!
RIVAL YOU'D SIGN FOR RUN-IN?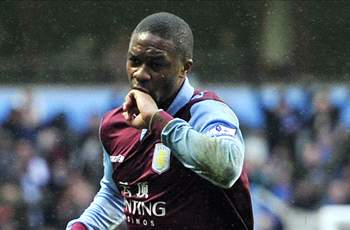 CHARLES N'ZOGBIA | ASTON VILLA
BA: From our relegation rivals, it would have to be Charles N'Zogbia if he could hit the same form he previously had at Wigan. The front trio of Maloney, Kone and N'Zogbia wouldn't be much fun for many defences.

Too often this season we've missed a player with lightning pace who'll run directly at defences equipped with the ability to embarrass a defender with a cheeky nutmeg!

Who will be your key man with seven games to go?

BA:
I think it's difficult to pick just one. The obvious answer is Kone as his goals will be indispensable but we'll be relying on Alcaraz to keep them out at the other end.
Any issues with the manager?

BA:
Personally, I have no problems with Bobby and I think most of our fans appreciate him greatly due to his passion for the club. He's made some brave (but correct) calls this season such as dropping Ali Al-Habsi and Franco Di Santo, and bringing Callum McManaman into the first team.
However, sitting in the stands you can't help but hear a minority of fans who are disillusioned with our style of play; they think we give the ball away too often and play ourselves into unnecessary pressure. I suppose everybody is entitled to their view but for me the main issue is how long we can hold onto him for!
Any major disappointments within the squad?

BA:
It's difficult to be truly disappointed with the squad as we haven't seen its true potential but I think the majority of fans were hoping to sign a good, young, right-wing-back.
The legend that is Emmerson Boyce is unfortunately getting past his running days in what must be the most tiring position to play, and Ronnie Stam is temperamental at best in terms of performance. I remember we tried (and failed) to sign John Stones from Barnsley who could have been a useful player in that position and I'm sure that will be the priority for Mr Martinez in the summer.
Key reason you're down the bottom?

BA:
The injuries we've had to our defence. We haven't had our strongest back-line play together all season and this has shown in some awful play. Ivan Ramis was chipping in with goals and is a fine defender but he was ruled out for several months which consequently ended his season prematurely. Alcaraz has also been out long-term and his return is having great effects on the team.
Additionally, Ryo Miyaichi was signed on loan to be our 'flair player' this season in the same vein as Victor Moses, N'Zogbia and Antonio Valencia before him. Unfortunately, we haven't seen his talents as he's been on the treatment table for the majority of the season. I feel if we'd been luckier with injuries we'd be much further up the table.
Your prediction for the final bottom three...

BA:
Reading, QPR
and
Sunderland
. As a
Wigan
fan, I'd like to believe that the first two slots are definite but it's a bit of a lottery for the last relegation place. My gut instinct says
Sunderland
.
Follow Bob Allen on Twitter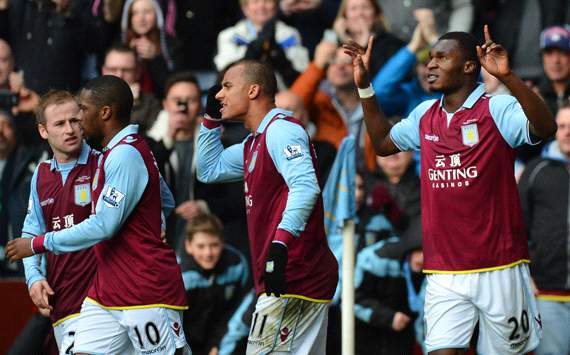 How confident are you of avoiding the drop?

DD:
On the percentage scale I'm at 70 per cent NOT going down but we are in the bottom three and we do have a manager that is still a novice. I'm also not betting on it, but I just fancy our run-in is a little easier than the likes of Wigan and Sunderland and we might even see another side brought into it.
RIVAL YOU'D SIGN FOR RUN-IN?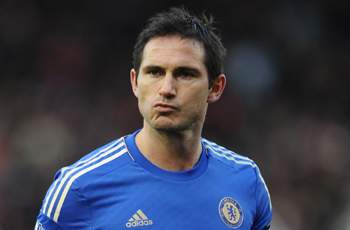 FRANK LAMPARD | CHELSEA
DD: I'd pick an old head, someone like Lampard or Vidic. It's not that we need someone on the pitch telling us what we need to do, it's that we need someone on the pitch to lead by example, to bring a calmness to the team and the game. We're missing that this season.

Who will be your key man with seven games to go?

DD:
Benteke, Andreas Weimann and Brad Guzan all have a part to play and there is possibly a player or two still to play a vital role but I can't pick one, it's a team game.
Any issues with the manager?

DD:
No. If any of us were managing Norwich and Aston Villa came in, we'd all have said yes and he's getting there. He had some silly moments earlier in the season (playing three at the back for a few games was a highlight) but he soon recognised that things were not working out and he adapted. As things stand today, he's done okay. It will be acceptable as long as by the end of the season we're in that 70%.
Any major disappointments within the squad?

DD:
None, it's a team game.
Key reason you're down the bottom?

DD:
The owner took a massive gamble in appointing Paul Lambert, who in turn took a massive gamble by bringing in the type of player he did. Throw in some decisions made in the boardroom that we can only speculate about, and you've got yourself a team that is going to struggle for a season or two.
Your prediction for the final bottom three...
DD:
QPR, Reading
and
Wigan
. I'd have picked
Sunderland
if they hadn't appointed Di Canio and while I half suspect he might not see the season out as manager, I think as long as he wins his first, he'll be okay. But I'm throwing
Wigan
in because there are only so many times you can survive the way they do and I think it is their time. It would be criminal if it was us instead of them.
The Villa Blog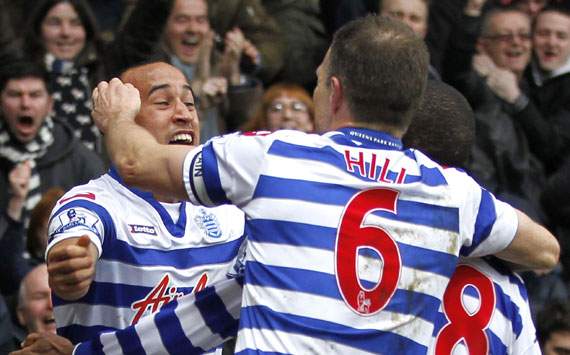 How confident are you of avoiding the drop?

AB:
Confidence is something that has entered my vocabulary for several years now. As a football club we have never done things the easy way but relegation seems to be on the cards, particularly if we're unable to beat Wigan on Sunday.
If we continue to close the gap then who knows, but I will certainly not be pinning any hopes on Harry Houdini performing miracles. If he does, he'll be a hero, if he doesn't he'll have an even bigger challenge in order to bring us back.
RIVAL YOU'D SIGN FOR RUN-IN?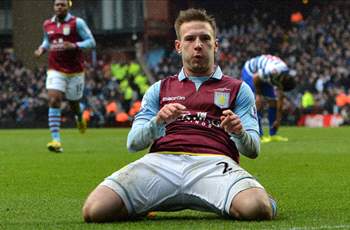 ANDREAS WEIMANN | ASTON VILLA
AB:
I don't really have a major problem with the talent in our squad, it's the application that's been lacking at times.

Somone like Andreas Weimann or Christian Benteke might help us out, but in truth we're all down there for the same reason - we're not doing it right!
Who will be your key man with seven games to go?

AB:
Loic Remy. A natural goalscorer is sure to fire for us, it is just a question of whether we can keep them out the other end. He rarely gets chances as we're not the most expressive or creative of outfits, but when he does, he more often than not puts a chance away.
I can't see him staying if we're relegated, something that's been confirmed by the club's hierarchy, but he'll surely do a fantastic job for another club in the Premier League next time out.
Any issues with the manager?

AB:
None at all. I had a big issue with the previous manager, however, Mark Hughes. The man brought in the wrong characters on the wrong wages at the wrong time and couldn't manage the rabble of expensive misfits he had collected.
It hasn't helped either him or Redknapp that they continue to under-perform. Park Ji-Sung is probably the biggest disappointment, not really taking on the mantra of being an 'important player' and instead seeing the likes of Shaun Derry pip him back into the team for a good spell.
Any major disappointments within the squad?

AB:
I alluded to Park earlier. He has been one of the major disappointments as has Esteban Granero. I will admit that Granero has not adapted as well as others and his game requires too much time in a fast-paced top flight - he will do a good job on the continent for another side, no doubt.
Key reason you're down the bottom?

AB:
Tony Fernandes' naivety, for one. I think he's a fantastic chairman, he just trusted the wrong person with his money. Mark Hughes and his entourage bled the club and Mr Fernandes dry without ever getting a result to justify their frittering of a nice man's money.
I won't criticise Mr Fernandes for giving a man he trusted the money to spend, but hopefully important lessons have been learned that you can't run while you're sat down.
Your prediction for the final bottom three...

AB:
The bottom three a couple of weeks ago included
Sunderland
, but they will I'm sure be as unpredictable as their manager now.
Reading
and
QPR
are now certain for my money - the question is now which of the three?
Aston Villa
- I think they'll have enough,
Wigan
- always have enough! And
Sunderland
, who knows?! I'll stick with
Sunderland
imploding.
QPR Vital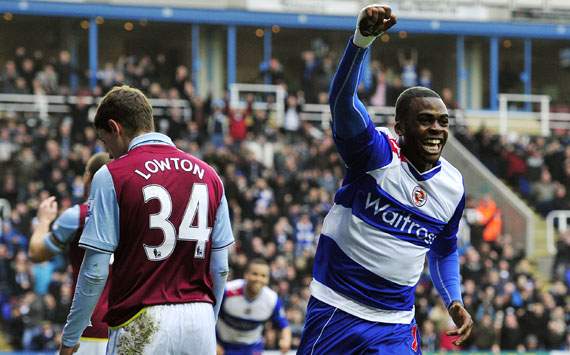 How confident are you of avoiding the drop?
JH:
Not in the slightest. Sadly, I think there is too much for us to do now. We lost our crucial games against Wigan and Aston Villa at home recently and that has set us too far back now, especially with both teams picking up points elsewhere too. Nigel Adkins is a good manager but as much as I'd love him to, he won't be able to make up an eight-point gap!
RIVAL YOU'D SIGN FOR RUN-IN?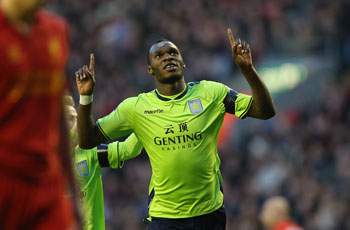 CHRISTIAN BENTEKE | ASTON VILLA

JH: I think he is a superb player. He tore our defence to pieces twice this season and scored in both games too.

He is the target man we desperately need, someone who can hold the ball up, win aerial duels and create the space for our wingers to run into. I have a sneaky feeling his performances will keep Villa up.

Who will be your key man with eight games to go?
JH:
Nigel Adkins. If he can get the players to return to their Championship-winning form of last season and get the team comfortable with playing the ball on the ground, then we might have just a small chance of survival. It is a big challenge for him but that is why he has been hired.
Any issues with the manager?
JH:
He's only been there for one game, so not yet! Nigel was a popular choice among Reading fans to take over from Brian McDermott. His teams play a good style of football, he likes to develop the young players and if we do go down, he has a proven ability to take us straight back up.
Any major disappointments within the squad?

JH:
Where do I start? The majority of the squad have been very poor all season. It has baffled every Reading fan how Mikele Leigertwood has managed to start the majority of games this season despite being completely found out at this level. Captain Jobi McAnuff has also been very poor, and of the new signings, only Adrian Mariappa has proven himself to be Premier League class. The lack of respect shown to Alex Pearce with his contract negotiations and subsequent dropping from the team was a shambles and we will probably now lose him on a free in the summer, too. I could go on, but I'll leave it at that!
Key reason you're down the bottom?
JH:
Lack of investment. Brian McDermott and new owner Anton Zingarevich decided to stay loyal to the team that won the Championship and let them have a crack at the Premier League which has cost us dearly. In all honesty, we were not good enough to win the Championship last season. That might sound weird but compared to other squads, we were certainly not the strongest in the league. As a result, it isn't surprising to see the team that spent just £9 million in total, bottom of the league.
Your prediction for the final bottom three...

JH: QPR, Reading
and
Sunderland.
I am hoping we manage to finish above the fake hoops (
QPR
) which will give me at least something to smile about at the end of the season. I can see
Sunderland
joining us too, they have a very tricky run-in
BallsyBanter.com
Ballsy Banter on
Twitter