A Premier League football is officially addicted. But what is his vice? Gambling? No. Smoking? No. Syrup? Yes.
In other, less harrowing, news Michael Owen takes a stroll down memory lane with his children and gears up for the Grand National while Joleon Lescott sends well-wishes to Shaun Wright-Phillips.
Anyway, let's get this show on the road!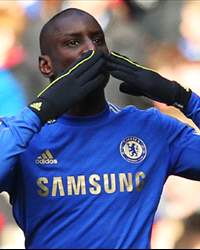 "My name is demba ba and i'm an addict.... Lol"
Chelsea
striker
Demba Ba's
infatuation with the sticky stuff continues.
"Statistically, when you are parking in London, your car is never more than 6 yards from a traffic warden."
Even though he is England's second top goalscorer, former
Spurs
and
Everton
marskman
Gary Lineker
appears to have fallen short of the laws in the country.
"Ah, it's Aintree! Forgot lots like horse racing too..."
Ex
Liverpool
,
Aston Villa
and
Nottingham Forest
forward
Stan Collymore
recalls a long and distant memory of life outside football.
"Anyone got any decent tips for me.... #GrandNational"
Arsenal
midfielder
Jack Wilshere
is trying to make some much-needed money from Saturday's racing to help suppliment his poor pay packet from his full-time job.
"

What a horse Sprinter Sacre is. Hot on the heels of Frankel last year on the flat. Racing has never had it so good.

"
Stoke's Michael Owen
breaks the norm and tweets about horse racing.
"Thanks to all the fans that voted for this months player of the month!! Appreciate the love and support! #bcfc #onelove ❤ x"
Birmingham
whiiz-kid
Nathan Redmond
sends out love for the fans after being named player of the month.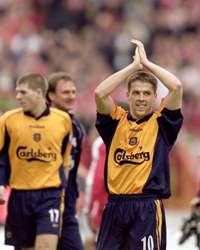 "Premier League Years on Sky Sports Shouted the kids into the room. They have never seen me banging in the goals. Think they are impressed!!!
"FA Cup Final just been on. Now they are impressed! 'Well done Daddy' said my little fella, James. My 3 girls just cuddled me!!!"
Michael Owen
was a prolific Premier League striker once so you can't blame him for wanting to remind "his daughters" (AKA the general public) of his prowess.
"Gutted to see @swp29 is out till next season. Get right bruv and come back stronger"
A kind tweet from
Manchester City
defender
Joleon Lescott
, who wishes
QPR's
Shaun Wright Phillips
a speedy recovery after undergoing surgery.