SPECIAL REPORT
By Liam Twomey
Any day now,
West Ham
expect to be able to announce an agreement with the London Legacy Development Corporation (LLDC) to move into the Olympic Stadium, possibly as soon as the summer of 2014.
The two parties have been in talks since the Hammers were named the preferred bidders for the stadium for the second time in December last year, fending off interest from Tottenham and several other suitors in what has been a hotly contested and at times hugely controversial process.
And despite Leyton Orient chairman Barry Hearn's last-ditch call for a judicial review, it now seems West Ham's move to Stratford is a matter of 'when' rather than 'if'.
It is certainly not hard to see why the Hammers have been so tenacious in their pursuit of the Olympic Stadium. While their financial contribution to the cost of converting the venue for football is not yet known, they will pay just £15 million up front, followed by £2.5m a year in rent.
This outlay is small change compared to the potential cost of redeveloping Upton Park or identifying a viable plot of land, purchasing it and building a brand new stadium from scratch.
HOME IS WHERE THE HEART IS

WHITE HART LANE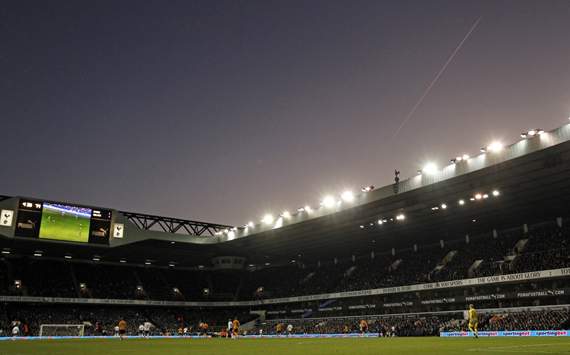 Built in 1898 and home of Tottenham Hotspur ever since, White Hart Lane can hold a capacity of 36,240 people.
STAMFORD BRIDGE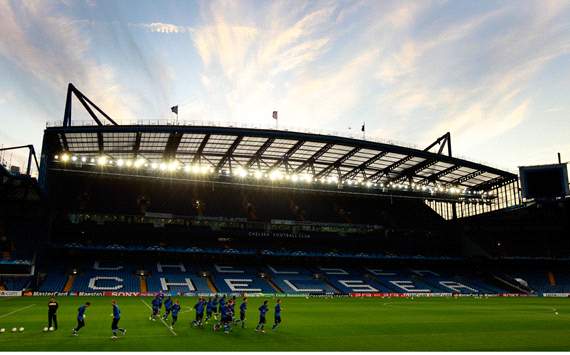 Opened in 1877, Stamford Bridge was initially used by the London Athletics Club until 1907 when Chelsea moved in. It holds 41,837 supporters, making it the eighth largest in the league.
UPTON PARK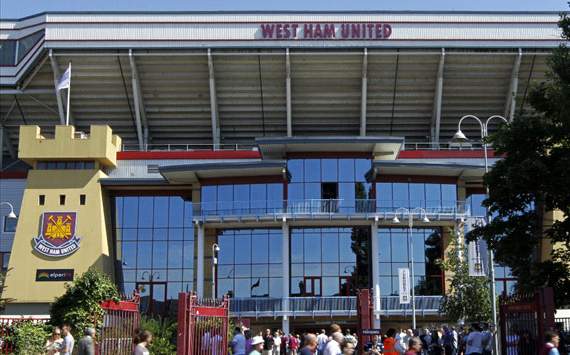 Found in east London, the Boleyn Ground has housed West Ham since 1904, and briefly Charlton in the 1991-92 season. With a capacity of 35,016 it is large, but not large enough for a club looking to expand.
Moreover, the 60,000 capacity enables the Hammers to potentially double the matchday revenue garnered from the 35,000 Upton Park at a stroke, providing they can fill the extra seats.
In the age of Financial Fair Play, all Premier League clubs are seeking to maximise the three 'pillars' of their yearly revenue: matchday, broadcast and commercial income.
West Ham's relatively low international profile means the first two are even more important, and this is why David Gold and David Sullivan have made securing the Olympic Stadium and staying in the top flight their top priorities.
To gauge the impact of a new stadium on a club's finances, one only needs to look at Arsenal. While ticket prices are often a source of ire among Gunners fans, the club's matchday revenues for the 2011-12 season were a whopping £117.7m. Only Real Madrid and Manchester United boast larger returns, and this figure also constituted a huge 40.5 per cent of the club's overall income.
It is no surprise, then, to learn that Tottenham have not been content to sit on their hands since missing out on the Olympic Stadium. They have instead begun work on a brand new, 56,000-seater venue a stone's throw from White Hart Lane, with a view to completion in 2016.
Planning permission has been granted and, barring any unforeseen problems, work should commence later this year. Spurs, however, now face a similar challenge to the one which Arsenal had to negotiate when leaving Highbury – namely, how to finance the estimated £400m project.
Transfer spend will most likely have to be reduced, while Champions League qualification would also be most welcome. The club are also in talks with a number of companies in China and the Middle East, with a view to a front-loaded naming rights deal which would help get things off the ground.
While many of their London rivals plan big, however, Chelsea remain in limbo. The club insists the current 42,000 capacity of Stamford Bridge is not sufficient, despite the fact that matchday revenues of £96.1m for 2011-12 were the fifth-highest in Europe.
Plans to convert Battersea Power Station into a 60,000-seater football venue were dashed in July last year when administrators Ernst and Young named a Malaysian consortium the preferred bidders in a £400m deal, while Hammersmith and Fulham council have approved the redevelopment of Earls Court Exhibition Centre into 7,583 homes.
At any rate, the Blues hierarchy are unwilling to authorise a relocation until they acquire the freehold for Stamford Bridge, which is currently held by the Chelsea Pitch Owners' Assocation (CPO). But this, too, looks dead in the water, after the club's bid to acquire the necessary shares fell significantly short of the 75% approval needed in a decisive vote back in October 2011.
The majority of Chelsea fans would like to see the club remain at Stamford Bridge. Tim Rolls of the Chelsea Supporters' Trust is among them.
"You only have to look at an aerial map of the area to know there aren't many options for building a sports stadium," he tells
Goal.com
. "If Stamford Bridge isn't big enough and there's nowhere else they can go, then redevelopment becomes the default option."
A year ago, Chelsea claimed the £600m cost and three-year building time required for a new stadium on the Stamford Bridge site made the project "unfeasible". Having failed to secure an alternative site, however, the Blues are now being forced to reconsider all their options.
Elsewhere in west London, QPR face a similar quandary. Owner Tony Fernandes has confirmed a new stadium with a capacity of between 35,000 and 45,000 is high up on his agenda, and that sites in the White City area are being examined. Any progress in the foreseeable future, however, depends on whether the club are able to preserve their Premier League status.
Fulham, meanwhile, are going down the redevelopment route. Planning permission was granted last July for a brand new Riverside Stand at Craven Cottage which will boost the stadium's capacity from 25,700 to 30,000, and work will begin on the project later this year.
Even Brentford, for too long the forgotten club of west London, have big plans. Funded by new owner Matthew Benham, the Bees have purchased a plot of land on the Lionel Road South, and intend to build a 15,000-seater stadium – possibly rising to 20,000 – in time for the 2016-17 season.
Stadiums, then, are preying on the minds of many of the capital's biggest clubs and, with margins growing ever tighter, the decisions made now will have profound consequences for years to come.
Follow Liam Twomey on