COMMENT
By Ewan Roberts
A handful of toilet rolls sail from the Boleyn Ground terraces and land on the pitch, a cruel jibe to compound a miserable defeat that denied
Tottenham
a maiden Champions League berth. The days before had been spent hovering near toilet bowls, the result of a dodgy lasagne, and now Spurs were forced to swallow the sickening taste of failure. And the
West Ham
faithful were loving it.
BUT THERE ARE STILL HIGHLIGHTS...

West Ham 3-4

Tottenham

(2006-07)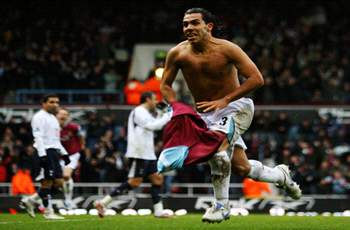 After Spurs fought back from 2-0 down, Bobby Zamora thought he had won it late on, only for

Dimitar

Berbatov

Paul

Stalteri

to pounce.
Tottenham 3-2

West Ham

(2002-03)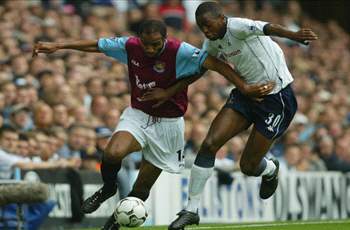 The 10-man Hammers dragged themselves back into the game after falling 2-0 down, but Anthony Gardner struck at the death to win it.
West Ham 4-3

Tottenham

(1996-97)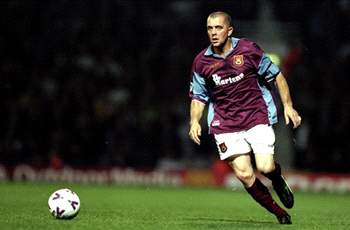 A Julian Dicks penalty settled this one as the likes of Teddy

Sheringham

, Darren

Anderton

, and Paul

Hartson

got on the

scoresheet

.
FWest Ham 5-3

Tottenham

(1976-77)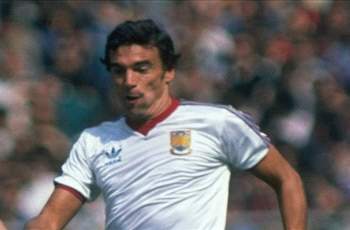 Bryan Robson, Trevor Brooking and Alan

Curbishley

helped the Hammers go 5-1 up, before Glenn

Hoddle

and Keith Osgood struck.
Tottenham 3-4 West Ham (1966-67)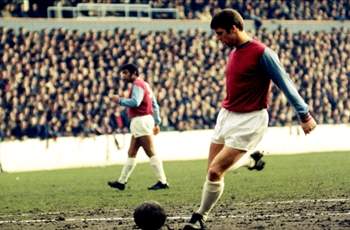 Jimmy

Greaves

scored one and missed a penalty, while Terry

Venables

was also on the

scoresheet

before Geoff Hurst won it late on.
Martin Jol's side had needed to win to guarantee a fourth-place finish, but, with most of the squad suffering from food poisoning, slumped to defeat on the last day of the 2005-06 season.
The match rather summed up the oddness of West Ham and Tottenham's rivalry. The Hammers crowd celebrated wildly, even though the result had no impact on their own position in the league table (they finished ninth). But they had got one over on Spurs, and that was enough.
Yet for many Spurs fans, West Ham barely even register as a rival, only a mere nuisance - one that falls a considerable distance behind their lofty preoccupations with north London rivals Arsenal or even Chelsea - and who have a tendency to revel in talk of "winning the World Cup" (all four goals in the final were scored by West Ham players, while Bobby Moore captained the side). Tottenham, you see, have bigger fish to fry than the jellied eel-loving cockneys.
The Irons' yo-yoing between the Championship and the Premier League has also bred an indifference on the part of the Tottenham faithful. Not only are West Ham a less fearsome proposition, devoid of by-gone stars like Paolo Di Canio, Trevor Brooking and Moore, they also pose no threat in the league table. Tottenham's focus is the top four, West Ham's is survival.
The clashes, which often feel like a self-ordained David versus an aloof Goliath, are derogatorily painted as West Ham's "cup final" by the Tottenham fanbase, their biggest game of the season; funny, then, that a game of such supposed importance is yet to sell out, with tickets still being advertised on the radio. Maybe, just maybe, West Ham – who would point to Millwall as their fiercest rival – aren't as concerned with Spurs as the north London club think.
Spurs' superiority complex has been fuelled further by the vast number of players they have accrued from the Upton Park outfit, leaving them to proclaim the Hammers as their very own feeder club. Frederic Kanoute, Michael Carrick, Scott Parker and Jermain Defoe all made the move from Green Street to White Hart Lane in recent years – the latter, an academy product and East End boy, can expect to be roundly booed for his treachery should he be passed fit to play.
To be held in such a derogatory light by their near-neighbours made that stomach-turning result in May 2006 all the more satisfying for West Ham. There was nothing insignificant about blocking Spurs ascension, nothing irrelevant about preventing them from finishing above Arsenal.
The Tottenham supporters' condescension feeds the Hammers fans' disdain and the bubbling animosity exists not so much for football or geographic reasons, but for how each side views the other. Spurs belittle the Irons, West Ham fight to prove their relevance (and often lean on former glory as authentication of their pedigree).
The contests may not stir the soul like the Old Firm derby or the
Derby della Madonnina
, and any deep-rooted, meaningful hostility is tenuous at best (save for some Inter City Firm run-ins in the 1970s and 80s), but the rivalry has nevertheless proven to be a reliable source of entertaining plot points and intriguing narratives.
Lasagne-gate was one such incident, while more recently the battle to occupy the Olympic Stadium has frayed relations. Such is the Hammers fans' desire to prevent Spurs' snotty invasion into "their" territory, many fans are content to leave their history-laden home and instead move into the vast, vacuous Stratford construct.
West Ham fans ought to be apoplectic about the proposed move, instead it has been largely supported – an increasingly rare victory over Tottenham to savour, forget about the repercussions.
The stadium debacle reached an absurd crescendo with the revelation that forensic accountants hired by Spurs had spied on Hammers vice-chairman Karren Brady, unlawfully obtaining her phone records. The underhand and fraught battle was like a cartoonish homage to film noir by the Chuckle Brothers and was prototypical of a feud that is more farce than ferocious.
From ill-timed lasagne cravings to cringe-inducing Sloop John B reincarnations ("Tottenham Hotspur, we're coming for you," sang the Hammers fans upon winning promotion back to the top flight), West Ham v Tottenham is a rivalry of petty point-scoring and put-downs, inadvertently laced with comedy and farce, that – like most things in football – matters a lot less than the biannually created furore would suggest.
Follow Ewan Roberts on