DEBATE
In years gone by,
Arsenal
versus
Liverpool
would have been one of the key fixtures that decided the destination of the Premier League title.
It remains, of course, a huge game but is now all about both teams' uphill battles to secure qualification for the Champions League - at best. Both clubs, giants of the English game, appear to be in the doldrums, far behind the required standard for a concerted push against the Manchester clubs for the coveted trophy.
So, if both can be called sleeping giants, who will wake first?
Goal.com
debates which of the two clubs are in a better position to reclaim former glories before too long - or even if neither may top the table ever again...
By George Ankers
It may seem a long time ago now but, at the start of the 2012-13 season, Arsenal were being talked about as title contenders. A bright start to the campaign saw Manchester City captain Vincent Kompany single them out as their toughest opponents while a nation fawned before the silky skills of Santi Cazorla.
That bandwagon now looks somewhat naive but, as the saying goes, there is no smoke without fire. Arsenal have several excellent players and would not need too much more of a push to be a serious challenger for the title in the near future.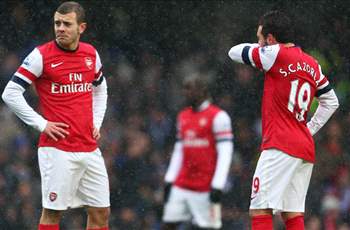 Arsenal have the resources to make the difference. All it takes is one summer's epiphany

Look at what is already right with this Gunners side. Though another addition would take them up a level, Arsene Wenger has some particularly serious quality up front.
Olivier Giroud is burying early talk of him being a flop and has shown that he can offer a new dimension to a team who have become prosaic and predictable in their attacking patterns over recent years. He is helping to bring out the true centre forward that was always hiding within Theo Walcott, while Cazorla is every bit one of the Premier League's most outstanding players. All three have their best years ahead of them.
Jack Wilshere, meanwhile, is already a very capable midfielder with a fine passing range who will have his rough edges sanded down in the coming seasons. He represents the cream of a group of young players who can have an impact in the short, medium and long term, from Kieran Gibbs to Serge Gnabry.
They are too reluctant to use it at present but Arsenal do have the resources to go out and make the purchases in defence, between the goalposts and in defensive midfield that would make a huge difference. All it takes is one summer's epiphany and they can push right up as a competitive force.
The way back to former glory looks longer for Liverpool, who are still piecing together a financial situation wrecked by transfer madness. If they win the Premier League before Arsenal do, it will be because the Gunners let them.
By David Lynch
Whilst Liverpool have enjoyed significantly less success than Arsenal in terms of league position over the past three years, they remain better-placed to challenge Manchester City, Manchester United and Chelsea at the very top of the Premier League in the near future.
The Reds lack the financial muscle to make a meteoric rise admittedly but, under the guidance of Fenway Sports Group, adhere to a model which is not too dissimilar to that utilised by the Gunners. Both clubs prioritise signing young, talented players at reasonable prices so as to ensure that sell-on value is retained for those who do not make the grade whilst offering the chance of unearthing gems at cut-down prices.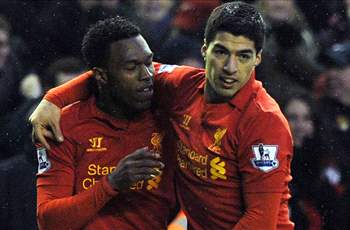 If Liverpool avoid setting a precedent of giving up their top players to rivals, they can do what Arsenal have so clearly failed to

However, once such talents have been discovered, the clubs' policies from that point forth is what sets them apart.
Arsenal have taken understandable flack in recent years for not only selling the players they have laboriously scouted and developed, but for selling them to their direct rivals in the Premier League. Samir Nasri, Kolo Toure, Gael Clichy and Robin van Persie are just four of the players currently contributing to title challenges elsewhere in England as the north London side attempt to scrape into the top four.
The nearest Liverpool have come to such an illogical sale is allowing Fernando Torres to join Chelsea but, without considering that much of that money was used to purchase Andy Carroll, that is a move which looks better and better with every game in which the Spaniard struggles.
Liverpool's attempt to scale the heights will doubtless be a long and painful process, but should they avoid setting a precedent of giving up their top players to the teams they wish to emulate - a resolve that is likely to be tested by Luis Suarez in the near future - then they can successfully do what Arsenal have so clearly failed to.
Once the arduous battle to return to the Champions League is won, Liverpool, under owners willing to pump every ounce of revenue back into the club, could truly push on.
NEITHER WILL EVER WIN AGAIN

By Matt Scott
It may well be an extreme view, but it surely would not be that much of a surprise if Liverpool and Arsenal fail to regain their places at the very top of English football ever again, unless radical changes are made.
While Manchester United, Manchester City and Chelsea are willing to spend big in order to maintain their title tilts, the boardrooms at Anfield and the Emirates Stadium have demonstrated in recent years that they are either unable or unwilling to splash the cash as required to catch the Premier League's leaders.
Arsenal are without a trophy of any kind since 2005 but the Reds' Premier League drought, which will reach its 23rd year at the end of the campaign, is indicative of the failings at the club for a long while.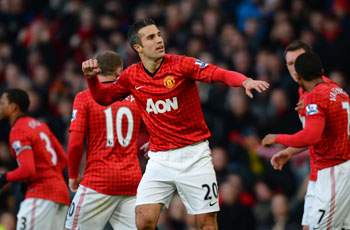 While Man Utd, Man City and Chelsea are willing to spend big, Liverpool and Arsenal are unable or unwilling to splash the cash as required

While Gerard Houllier and Rafa Benitez did bring the fair share of top players to Liverpool, Sami Hyypia, Pepe Reina and Xabi Alonso to name just three, the big names to have left the club while still in their prime has restricted the Reds' ability to sustain charges for the top.
Alonso himself joined Real Madrid, and has never been fully replaced in midfield, while - going further back - home-grown stars like Steve McManaman, Michael Owen and Robbie Fowler were allowed to leave the club while at the peak of their powers and subsequently poorly replaced.
At Arsenal, they have simply become a feeder club to the clubs that they should be looking to chase down.
Samir Nasri, Kolo Toure, Gael Clichy and Emmanuel Adebayor have been key players for Arsene Wenger before joining Manchester City (with varying levels of success), while Robin van Persie has been widely heralded as the sole reason for Manchester United's improved fortunes this term.
The Gunners' lack of spending, supplemented with their persistent selling to rivals, is likely to keep them bogged down, with even Tottenham showing a greater willingness to spend that has been reflected in better league fortunes, while Liverpool may well have already lost their right to be considered as potential title contenders after years of mismanagement and poor performances domestically.
Follow George Ankers on

Follow David Lynch on

Follow Matt Scott on