Word on the Tweet
gets slighty festive as our favourite football tweeters are preparing for the big day.
Gary Neville is attending his daughters' Nativity play with notebook in hand, while Graham Dorrans hates the fact that he has to go shopping.
Elsewhere, Sheffield Wednesday striker Jay Bothroyd has misfortune on the roads while Michael Owen reassures Stoke City fans that he isn't injured again. So, without further ado...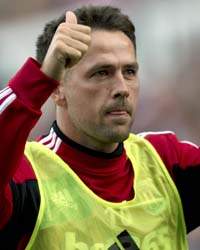 "Quick trip back to Manchester for my 2 daughters Nativity play. They better perform well! Detailed analysis to follow! Shepherd and Sheep!"
No rest for the wicked for Gary Neville as even his own children cannot escape his punditry eye.
"Thanks for your concerns everyone but nothing to worry about re my injury. Been running today and will be training fully Thursday or Friday."
Stoke City striker Michael Owen insists that he is fine after an injury scare. Honestly, Michael Owen injured, words you never see in the same sentence...
"Got a flat tyre."
Disaster for Sheffield Wednesday's Jay Bothroyd as he gets a puncture on the roads. Will he be changing it himself or calling for help...?
"Anyone know where I can get a concept ii rower in the north west."


Robbie Fowler
is preparing for the aftermath of his Christmas lunch by scouring the North West for a rowing machine.
"Day off today.. #Chilling #COD
"
Sunderland
winger
Adam Johnson
is enjoying his day off as any normal footballer would: by playing Call of Duty.
"Forgetting to take my glasses off before creaming my face #alltimelow"
Newcastle
forward
Sammy Ameobi
loses man points and ruins a good pair of glasses before putting moisturiser on his face.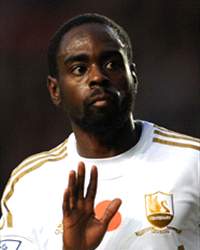 "On way to filming again this acting lark is hard !!"
Robbie Savage has finally found the excuse that he's been waiting for to wear make-up by landing an acting job.
"Out to start Christmas shopping today, it's the worst part about Xmas!"
West Brom midfielder Graham Dorrans is unlikely to be short of sympathy; WOTT, for one, finds it a nightmare.
"This man flu is seriously startin to get to me now!
!"
Poor Swansea City winger Nathan Dyer is under the weather. 'Tis the season.
"Just been to the driving range and it was fresh...
"
Michael Gray is trying to get down with the kids and failing after describing his day golfing.