It's been a busy of week of action in the Champions League as Manchester City crashed out of the tournament after failing to beat Real Madrid on Wednesday.
Afterwards, Sergio Aguero and skipper Vincent Kompany took to Twitter to reveal their disappointment at their exit from Europe's top club competition. Elsewhere, players and pundits have been reacting to Phillipe Mexes' wonderstrike against Anderlecht, with some suggesting his strike is better than Zlatan Ibrahimovic's moment of improvised brilliance against England.
If that's not enough for you, we've got a round-up of the great and good featuring Jonny Heitinga on Bolo Zenden, Tottenham players in Rome and Rio Ferdinand on world events. It can only be Thursday's edition of Word on the Tweet.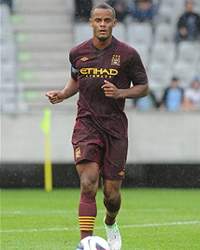 "
We gave our best, but we couldn't win. Without a doubt, the Champions is a missing subject. But there's always a rematch on football."
Sergio Aguero is trying to take the positives out of Manchester City's exit from the Champions League.
"The opportunity to claim our place at the top of European football will come again. No sad faces, just the hunger to improve.

#

MCFC.
"
Skipper Vincent Kompany is looking ahead to next season's competition and promised City fans they will improve.
"
Mexes Mexes Mexes.... And again Mexes. Goal of the century in CL !
"
West Brom
striker
Peter Odemwingie
can't get enough of Phillipe Mexes' stunning overhead kick against
Anderlecht
. Best Champions League goal ever? Hmm, the debate will rage...
"Wow! Talk me through that over head kick from Mexes for AC Milan! Got to be up there with Ibrahimovic's goal against England."
Former Wolves keeper-turned-pundit Matt Murray is equally gobsmacked at the Frenchman's strike and is sure it is in the same league as Ibrahimovic's overhead against England last week.
"Congratulations to Bolo

#

Zenden. Assistant coach

#

Chelsea. A good choice of Mr Benitez. A lot of experience in top football and dedicated."
Everton
defender
Jonny Heitinga
reveals his delight for his countryman, who is reportedly set to join
Rafael Benitez
at
Chelsea
as assistant coach. Not sure his legacy at Stamford Bridge stands up to that of former right-hand men Steve Clarke, Ray Wilkins or Eddie Newton, though.
"Just heard about the Spurs fans in hospital out here, our thoughts are with them hopefully all make full recovery.
"Just been to the #vatican and it's amazing, if u get chance it's a must see, now time for lunch and nap before tonight's game"
Aaron Lennon
wishes
Tottenham
fans who were injured in clashes with rival fans in Rome well as they recover in hospital, before also revealing he and his team-mates have visited the Vatican.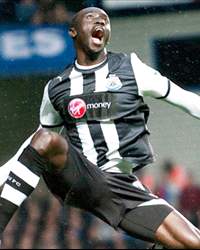 "Morning tweeps taking a walk to look at the Vatican today then back for some rest for the big game tonight v Lazio."
Kyle Walker
is also pleased to visit the home of the Pope - but will Spurs be in need of divine inspiration on Thursday night?
"
Feeling good for today!!! Come on Toon Army. Today is gonna be a good day!!
"

Newcastle
striker
Papiss Cisse
is confident about his side's Europa League game against Maritimo. Toon fans will be hoping that means the Senegalese frontman will finally start troubling the net again.
"What decides the amount of media coverage a crisis/conflict gets? So many going on but not an equal amount of coverage, some hardly mentioned."
Rio Ferdinand
is baffled by the news coverage of the world's major crises. At least you now know how every fan of a club outside the top four feels watching Match of the Day though, Rio...
"Should I go play for Jamaica hmmm .... Thinking time. In 2 minds."
Birmingham City midfielder Ravel Morrison reveals he's in a proverbial pickle about choosing which country to play for. I can imagine he'll be getting a call from Roy Hodgson any minute...