TIDYING UP ALL THE LOOSE STORIES IN FOOTBALL THIS WEEK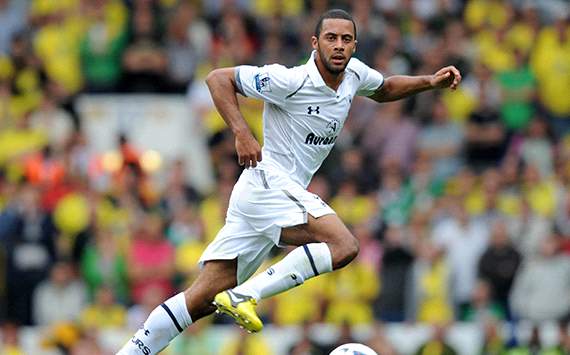 By Wayne Veysey | Chief Correspondent
TOTTENHAM PAID £15M UP FRONT FOR DEMBELE

When domestic transfers involve substantial sums it is very rare for the fee to be paid in its entirety up front.
However,
The Sweeper
can reveal that Tottenham bucked the trend when they prised Mousa Dembele from Fulham in the final week of the August window.
In what one source said was a "very unusual" move, Spurs paid in cash in a single instalment after activating the £15 million release clause in the Belgian's contract.
Craven Cottage chief executive Alistair Mackintosh, who was negotiating the transfer with Tottenham chairman Daniel Levy, knew that he was in a strong position.
"It is not very often that Levy is out-manoeuvred but Fulham knew the Modric money was burning a hole in his pocket and that there was competing interest in Dembele from Manchester United," the source explained.
"For a domestic transfer of this magntitude to be completed in one hit is very unusual."
HARRY ON RED ALERT
Harry Redknapp is likely to tear himself away from the golf course and the racing pages on Sunday afternoon to take particular interest in the crunch QPR v Reading clash.
Rangers chairman Tony Fernandes has provided regular votes of confidence in manager Mark Hughes via Twitter in recent weeks.
But, despite his denials, there are strong rumours within the game that Redknapp has been lined up for to take over at Loftus Road should QPR still be bottom of the table on Sunday evening.
The former Spurs boss was keen to distance himself from the Blackburn Rovers job while it was still available in midweek but, by contrast, the R's job ticks many boxes for the 65-year-old.
It is a manageable commute from his Dorset home, he would be working with a Premier League squad that is far stronger than QPR's results suggest and funds are available in January to improve it even further.
GERVINHO ON CRUTCHES LAST WEEKEND
Gervinho became the latest Arsenal first-teamer to face a spell on the sidelines after picking up an ankle injury during the second half of last weekend's 1-0 win over QPR.
The Sweeper
has learned that the Ivory Coast forward left Emirates Stadium on crutches with the problem, which Arsene Wenger expects to rule him out for three weeks.
It is understood that, although Gervinho suffered minor ligament damage, the injury is not a serious one.
However, long-time Arsenal observers might note how seemingly minor injuries often lead to extended periods on the sidelines, with the examples of Tomas Rosicky, Abou Diaby and Wojciech Szczesny this season being especially pertinent ones of players whose rehabilitations far exceed the original timescale.