England's match in Poland seems to have slipped under the radar for most on Twitter, who were either were aghast at the scenes in Serbia after Danny Rose's alleged abuse
The main focus of today's Word on the Tweet is, unsurprisingly,
England
. Unfortunately it wasn't all positive, as many of the sport's top figures expressed concern after the fallout from Danny Rose's alleged racial abuse from Serbia fans and Under-21 players continued.
Elsewhere, 'Grand Designs' was lauded and Greg Halford sweating over a potential banana skin of his own.
Read all about the hot topics of the day in
Goal.com
's latest edition of
Word on the Tweet
...
"Ok 1 - 1.....not a bad result....win our home games + we are sweet!
"
Rio Ferdinand
is looking on the bright side after England escaped from Poland with a point.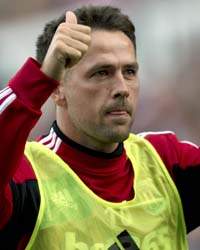 "Not many of you too impressed with England's performance. Oh well, The Premier League is back this weekend!!!"
After spending two restless weeks without any matches,
Stoke
striker
Michael Owen
looks forward to taking his place on the bench again this weekend.
"Morning all-the guy on sky sports talking about players taking caffeine/sleeping tablets doesn't no what he's talking about!"
Everton
captain
Phil Neville
does his best to ruin the tabloid press's fun, after a series of 'tired' headlines in today's England match reports.
"I'd love to know how the FA determine the fines. Do they sit round a table and start bidding like an auction? Do I have 70K? 80? 90K? Sold!"
Gary Lineker
struggles to understand the logic behind
Ashley Cole
's FA fine for illicit tweeting.
"I actually didn't post that pic of fruit today. Phone has a mind of its own at the mo."
Concerned about the FA's new tough stance on Twitter,
Nottingham Forest
's
Greg Halford
tries to absolve himself from blame for a fruity tweet.
"Be very interesting to see FIFA response, And for Serbian FA to accuse Rose of Vulgar manner, This Is more than laughable"

Wigan
's
Emmerson Boyce
is looking forward to seeing what action the football authorities take on the racism farrago in Krusevac. I wouldn't hold your breath...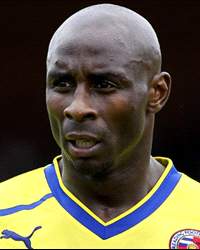 "After reading Serbian FA statement and UEFA match report..I am convinced this is one BIG wind up...for once..I am LOST for words..."
Usually vocal
Reading
striker
Jason Roberts
struggles to articulate the ridiculousness of Serbia's reaction to the racism row.
"The grand designs tonight is absolutely amazing! The best house I have probably ever witnessed from what it was to now! #unreal"
Norwich City
winger
Elliott Bennett
is one of Kevin McCloud's many admirers populating the Twittersphere today.
"Missed Grand Designs tonight. Sounds like it was a good'un. One of my favourite shows 'tis that...‬"
Ever the critic,
QPR
exile
Joey Barton
doesn't let not actually having seen the programme get in the way of contributing his two pennies' worth.