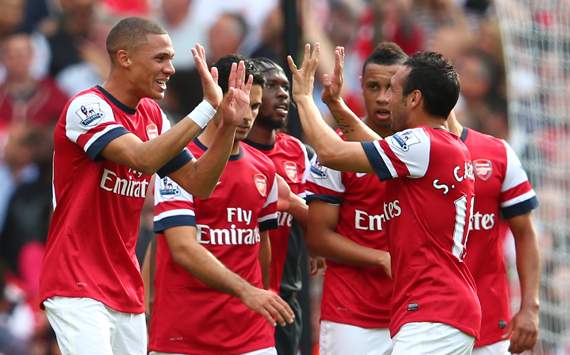 Twice this season the boys have scored six goals in a game – against both Southampton and Coventry City – but the away wins at Anfield and Upton Park felt more significant. The 2-0 victory over
Liverpool
probably represented the best performance so far, with tight defending and clever tactics belying the chaotic Arsenal that we saw for much of last season.
Despite allowing Brendan Rodgers' team to have more of the ball, Arsenal had more efforts on target, while Abou Diaby was immense. It was also the first time that the blossoming Santi Cazorla-Lukas Podolski relationship produced goals and was a thoroughly satisfying day for Gooners. At the time of writing, Arsenal have won as many league games at Anfield this year as Liverpool (two). Which is nice.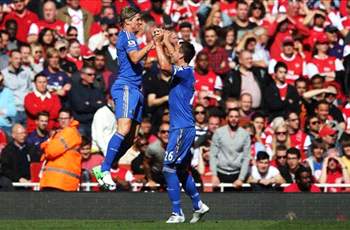 With only one defeat in all competitions so far, there's not a lot of competition for this question. Arsenal really didn't play too badly against
Chelsea
, but presenting Roman Abramovich's lot with two gifts from near-identical set pieces made for a difficult and depressing afternoon.
Arsene Wenger made a big call in dropping Per Mertesacker and, alas, it cost us the game. Perhaps we'll win 5-3 at their place again to make up for it.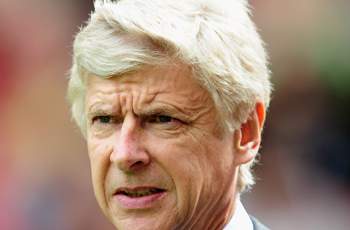 Undoubtedly one of the best in the world; without him we almost certainly wouldn't have been able to afford such an impressive new stadium or had the experience of witnessing a team like 2003-04's
'Invincibles'. That said, in recent years he paid the price of putting excessive faith in players who proved either disloyal or simply not good enough.
Thankfully, while the current squad is by no means infallible, it looks stronger than it was a year or 18 months ago. With a bit more investment it could probably compete for the title – but there's a feeling that the manager remains loath to gamble on big signings amidst impossible-to-match financial competition from massively subsidised clubs like Manchester City.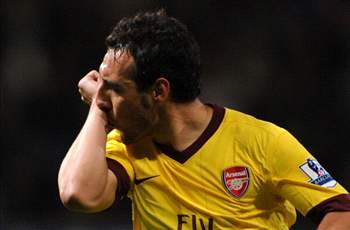 Santi Cazorla
was always going to be a great buy. Despite Arsene's recent aversion to blockbuster signings, getting Cazorla was a big coup at an astonishingly low price. Arsenal had failed to replace Cesc Fabregas since he left in the summer of 2011, but now finally have a truly high class player to fill the advanced midfield role.
An honourable mention should also go to the young full backs, Kieran Gibbs and Carl Jenkinson, both of whom have been almost faultless so far this season. Oh, and Mikel Arteta. And Mertesacker. That's my top five.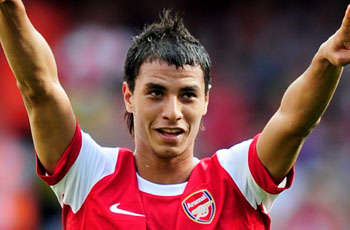 No player has been truly disappointing, in my opinion. Some have had shaky moments – such as Thomas Vermaelen – and it's taken Olivier Giroud a while to find his shooting boots. But both have played well at times and should iron out their early season stutters.
If I had to nominate one player for this award it would be ever-disappointing
Marouane Chamakh
, who appears content to sit in north London raking in his overly-generous wages instead of accepting a deal to play first team football elsewhere.
Third or fourth place in the league, and certainly the knockout stages of the Champions League. Depending on the draw, I'd guess Arsenal will make the quarter finals of the European competition but go no further – unless Steve Bould can help to build a resolutely strong defensive unit, as we last had in 2006. The FA Cup and League Cup remain the best possibilities for getting back to silverware-winning ways.
Overall rating of season so far (out of five)





A far better start to the season than I would have predicted, especially after the opening two 0-0 draws. The fixture list has not been kind so far, with difficult trips to Stoke, Liverpool, Manchester City and West Ham, yet we've come away from those games unbeaten and with eight points. Two wins out of two in Europe also bode well, with the single home defeat in the league being the main negative point.