COMMENT
By Oliver Platt
Twelve months is a long time in the Premier League. It has proved especially so for Chelsea, who have changed their manager, found space in their trophy cabinet for the European Cup and initiated the process of developing a whole new identity that more closely matches owner Roman Abramovich's taste.
Things have changed at Arsenal, too. That their financial results for 2011-12 revealed a pre-tax profit of £36.6 million was not a surprise but the response has changed. Now, the fight of Alisher Usmanov and others seems muted.
Arsenal may be charging their supporters a minimum of £62 to watch the match against Chelsea at the Emirates Stadium on Saturday and by all means something must be done to halt the extortionate rises in ticket prices but that can be addressed later. For now, Arsenal are winning.
Or, more accurately, not losing. This time last year the Gunners enjoyed an upturn in their fortunes when they beat Bolton Wanderers comfortably. The respite was brief, as having already lost three and drawn one of their first six games, they proceeded to fall to a 2-1 defeat against north London rivals Tottenham a week later.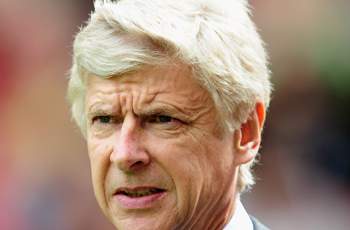 "I have selection solutions, it is not a problem to have good players" - Arsene Wenger

Chelsea are first and Arsenal are fifth but there is a sense that when fixture lists are accounted for, the early indicators have shown that Arsene Wenger has taken greater steps in reeling in Manchesters City and United over the summer.
Stamford Bridge is in love with Eden Hazard but Wenger recovered from defeat in that battle to sign Santi Cazorla for a fraction of the price.
Both teams' most pressing issue is in attack. Robin van Persie's boots were big and Olivier Giroud and Gervinho have squabbled over them to so far mixed success.
Chelsea have their man but little past him and despite a respectable start of four goals in nine games in all competitions, it is still difficult to tell if Fernando Torres is, put simply, any good.
Giroud scored his first goal in the League Cup on Wednesday and he is not lacking in creative support. In that match against Coventry, Andrey Arshavin was finally allowed to play more centrally and demonstrated that he might just have more to give yet.
It is in defence where the transformation has been most remarkable. New assistant manager Steve Bould has received much of the credit. If he is responsible, he deserves it. Per Mertesacker has been so strong that Laurent Koscielny, the Gunners' best defender last season, was kept out of the starting line-up until Thomas Vermaelen went down to illness.
Mertesacker's first away day in England ended in a disastrous 4-3 defeat at eventually-relegated Blackburn Rovers but the German's composure is now spoken of more than his clumsiness.
Whereas Mertesacker, Vermaelen and Koscielny are joined by Johan Djourou, Chelsea will be relying exclusively on David Luiz and Gary Cahill when John Terry's four-match ban for racial abuse kicks in.
Wenger has spent years attempting to build a team capable of challenging for honours again only to be continually set back by the departures of key players. Paradoxically, after suffering the hammer blow of Van Persie's refusal to sign a new contract, he might now have achieved his goal. If not, he is very close.
Chelsea are capable of fielding an XI littered with talent but despite their considerable spending they look a step behind Arsenal when it comes to depth and alternative options. That should tell over the course of the campaign.
"I have selection solutions, it is not a problem to have good players," Wenger said on the subject.
"When you don't have good players people say 'but you do not have good players'. When you have good players they say you have a problem as well. You cannot play a season with two centre-backs, you just want good players in every position.
"It doesn't exist anymore a position where one player can play all the games. The games are too intense, too repeated, and if you look well at the players who play in every single game, look how they are at 30, 31, it tells you a lot about that."
The jump to the Manchester clubs is big - 19 points separated Wenger from Roberto Mancini and Sir Alex Ferguson in 2011-12. Bridging that gap is too much to ask but Arsenal will certainly be closer.
They can claim, at least, to be the best team in the capital. Victory on Saturday would boost their credentials in that respect but now Arsenal can look beyond individual matches and bring silverware into their sights.
Follow Oliver Platt on