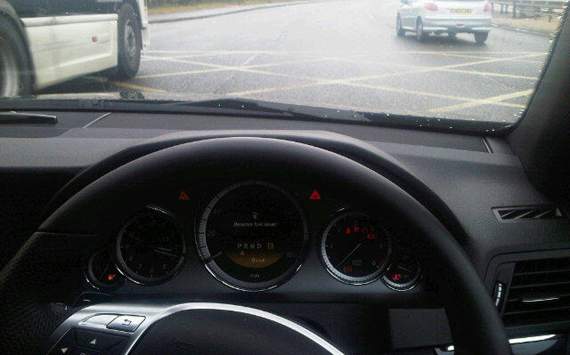 Emmanuel Frimpong
of
Arsenal
is on the road to recovery after anterior cruciate ligament damage put him out of action for the majority of last season, and the start of this one.
But unfortunately for the Gunners man, he isn't going anywhere fast.
The notorious tweeter, who returned to full training recently, was caught red-faced as he got stuck in the "middle of nowhere" after running out of petrol on Monday.
The midfielder posted the above picture of his stranded car, while adding this message: "This has to 2 the most embarassin day of my life my car just broke down in the middle of nowhere.#Nodiesel Times r hard"
Not very 'DENCH', eh Mr.Frimpong? And it's not the first time the Gunners player has been unimpressive when manning a vehicle.
He posted a very sluggish time of 1:45:30s in the Puma race off challenge series, where various sports' stars try to match Nico Rosberg's Monza lap time of 1:21:05s in a Formula1 simulator, with Cesc Fabregas and Bacary Sagna both over 10 seconds quicker than him.
What next for Gunners fans? Maybe Jack Wilshere, also recently back into training, will leave his radio on all night and run out of battery. Best stick to public transport, lads.