The former midfielder, who represented both clubs during his playing career, feels that replacing Sergio Aguero with Mario Balotelli would play into the Reds' hands
EXCLUSIVE
By Paul Hassall
Liverpool
are set to close out the
Premier League
weekend by hosting
Manchester City
on Sunday afternoon in an important clash for both sides.
Reds boss Brendan Rodgers takes charge of his first league game at Anfield and will be aiming to turn things around after an uncomfortable 3-0 reverse at the hands of West Brom on opening day, while Roberto Mancini's men aim to keep pace with strong starters Chelsea by maintaining their 100 per cent record.
Goal.com
caught up with Dietmar Hamann, who knows both teams very well, having spent seven years in a Liverpool shirt between 1999 and 2006, winning nine trophies in the process, and then a three-year spell with City afterward.
The former Germany international midfielder picked out the five key battles that he feels will decide Sunday's big match.
Martin Skrtel v Carlos Tevez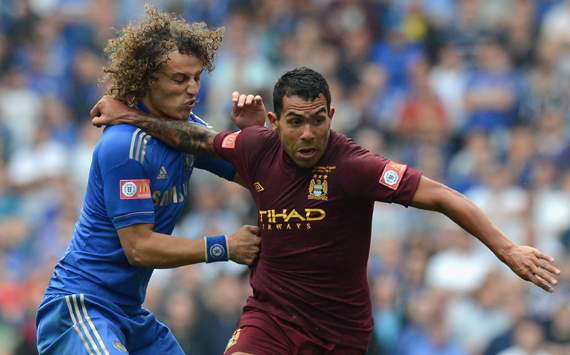 "It's a major blow for Liverpool to go into the game without Daniel Agger," Hamann declares. "The partnership he has forged with Martin Skrtel was one of the main positives from last season. His suspension will see Jamie Carragher retain his place after playing 90 minutes against Hearts in midweek.
"It will be interesting to see how Skrtel deals with Carlos Tevez because he does like to drop off the front line. I'd like to see him picking up the Argentine but if City go with Edin Dzeko to replace Sergio Aguero, he may well be tasked with taking care of the big target man.
"That will mean Carra could get isolated by Tevez and that will be a scenario the away side will look to manufacture as much as possible.
"Brendan Rodgers's philosophy means Liverpool are now looking to pass their way out of trouble and that is something they are still adapting to. We've seen already how they were caught out once or twice at West Brom and, with Tevez's livewire work ethic, they are going to have to be fully focused. Any mistakes will be punished.
"I don't think Mario Balotelli has the same industry and it would play into Liverpool's hands if he was in the City starting XI. I'm expecting Roberto Mancini to go with Dzeko for that simple reason. He'll want his front two to occupy the Liverpool defenders as much as possible and not let them play out from the back."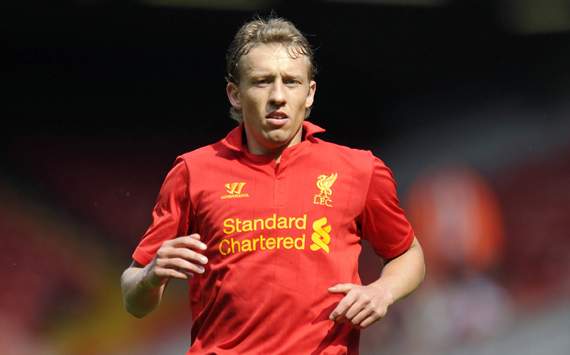 "The midfield is going to be crucial," the former Stockport County manager continues.
"I've picked out these two as key to how the teams assert themselves. Yaya is forever grabbing the game by the scruff of the neck and is almost unplayable on his day.
"Lucas is just back from a long-term injury but I have to say you wouldn't think he had been away. He looks in great shape and more than capable of recapturing the form that had many identifying him as Liverpool's player of last season up until he was sidelined. It's no coincidence that his absence coincided with a dramatic loss of form.
"He's certainly come on leaps and bounds since he first arrived at Anfield and his ability to break up the play and get amongst it will be vital to upsetting City's ball players and allowing Liverpool to threaten the visitors's defence.
"I don't think you could charge Lucas with trying to nullify Yaya Toure because I don't think that will be possible. The only way to stop him is with two or even three players working together in that midfield hub. The important thing for Liverpool is to deny Yaya the space to get into full flow when he's driving forward. If they can't do that then that will be a huge factor in City's favour."
Samir Nasri v Jose Enrique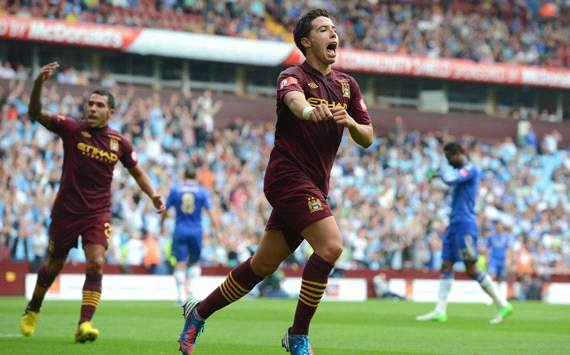 "If Jose Enrique is fit and ready to start then I think it will be a major plus for Liverpool," says Hamann.
"Last week Glen Johnson featured at left-back and he always tends to cut inside and try to use his favoured [right] foot. With Enrique there is a much better balance both defensively and from an attacking sense.
"Nasri is a clever player but he's not your typical wide man. He doesn't tend to take full-backs on down the line. He's a much more inventive, dangerous player and whichever Liverpool full-back comes up against him will need to keep him quiet or he could well be a match-winner. He proved that last week against Southampton.
"Having said that, I am a big fan of Liverpool's full-backs and I think that either Johnson or Enrique can keep Nasri from causing too many problems if they perform to the level they are capable of. If they don't, then expect the former Arsenal man to make them pay."
Fabio Borini v Vincent Kompany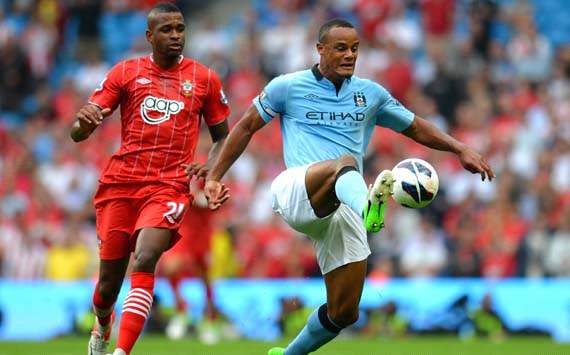 "Liverpool paid Roma a lot of money for Fabio Borini and this would be the perfect game for him to announce himself on the Premier League stage," observes the 38-year-old.
"Brendan Rodgers had him at Chelsea and Swansea, so he obviously sees him as a crucial part of how he wants his team to play. So far he has operated in a wide role for Liverpool but he is very capable of playing through the middle.
"He may find that his immediate opponent is one of City's full-backs but when he's presented with a sight of goal it is likely that Vincent Kompany won't be too far away from him.
"City's captain has established himself as one of Europe's best centre-backs over the last 18 months and was a real rock in their title triumph. Very few players can get the better of him because he has the lot. He can tackle, he has pace and an imposing physique. To top of it off, the lad can play and also chips in with the odd goal at set pieces.
"City didn't concede many goals last season and there will be a lot of pressure on Borini's shoulders along with the other front two to try and ruffle a few feathers.
"Liverpool certainly have the players to do it, but the champions don't give away many chances, so if they do open them up they will have to break with their recent profligacy and be ruthless."
Steven Gerrard v Nigel de Jong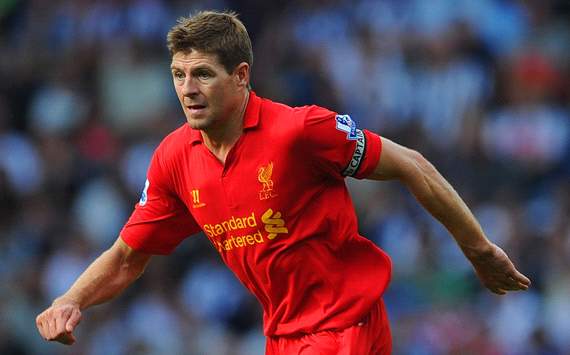 "Jack Rodwell started for Man City on the opening weekend but I don't see him making the starting XI at Anfield," the former midfielder suggests.
"I think Roberto Mancini will opt for a seasoned campaigner in a game of this magnitude, particularly as City's holding player will have to contend with the forward runs of Steven Gerrard.
"De Jong is an underrated player in that position and I believe he was a significant figure in last season's success. If he can keep Gerrard quiet then that is almost half of the job done for City.
"That is a big if though. I played with Stevie for many years and know how good he is.
"It's a big season for him and if Liverpool manage his fitness in the right way it could be the difference between a decent campaign and a very good one.
"He sat out the Europa League game on Thursday and will be fit and raring to go. He showed his worth in some big matches last season, despite injury ruling him out for longs spells.
"If he produces the odd moment of magic this afternoon he could well be the man who gets Brendan Rodgers' Anfield tenure off to a flyer."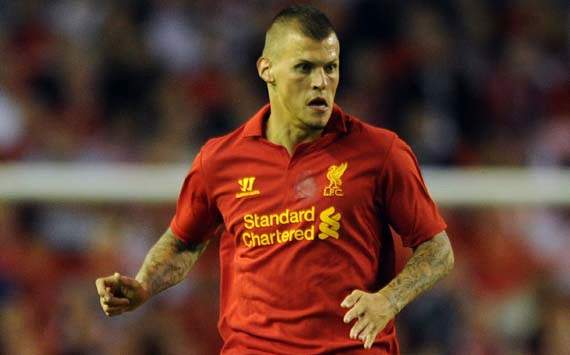 "I'm going to sit on the fence. City weren't too convincing last week but dug deep with the resolve of champions to get off to a winning start," Hamann notes.
"It's never easy for a visiting team at Anfield and Liverpool will be like a wounded animal following last week's heavy defeat at the Hawthorns.
"I think it's vital that the home team don't lose tomorrow and City would probably see it as a useful point. Everything seems to lend itself to the draw and that's where I would put my money."
Follow Dietmar Hamann on