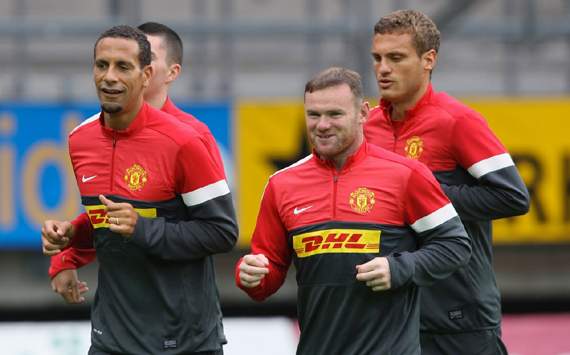 The target: Title win & European improvement
As ever with Manchester United the target is victory on all fronts. More realistically there are two primary goals: bringing back the Premier League trophy to Old Trafford, and regaining some honour in Europe. Last season's last-minute title loss to Manchester City hurt and there has been much talk about a redoubling of efforts in the campaign to come. Few can turn failure into fuel for a new campaign quite like Sir Alex Ferguson.
Yet, for all the talk about learning something from last season's trophyless campaign, it is a red herring. In truth the season ahead is all about United's depth of quality, not the players' hunger, and what progress, if any, has been made during the summer.
My thoughts on the gaffer...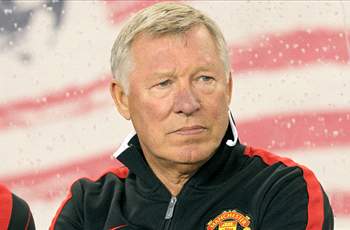 There is a dichotomy with
Sir Alex Ferguson
that is hard to square for many fans. On the one hand Sir Alex is the finest manager the game has ever known; a man who has transformed United and brought unprecedented success over 25 years at Old Trafford. On the other, the man is hard to respect.
Ferguson's unmitigated support for the Glazer family has angered many long-time supporters - it is a relationship that hasn't simply been passive indifference. He has made a bed with owners who have sucked more than £500 million out of the club in debt related costs, often at supporters' expense.
This summer Ferguson chose to create a fight with supporters - defining as "real fans" those who agree with his view of the owners. Presumably those who don't, are not.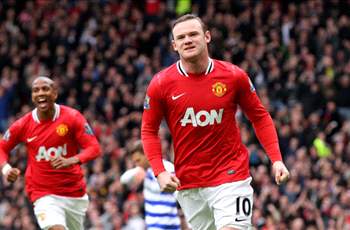 Wayne Rooney - as ever United's striker is key to success or failure this season. The squad is well stocked with strikers and attacking players, making, incidentally, the huge bid for Robin van Persie a little obscure, so scoring goals shouldn't be a challenge.

Still, even if Ferguson's team is weaker in other areas of the pitch, the very best players perform in the key games. Rooney is still central to that. Another 30-goal plus season from Rooney will ensure that Ferguson's team is, in the parlance, 'there or thereabouts' come May.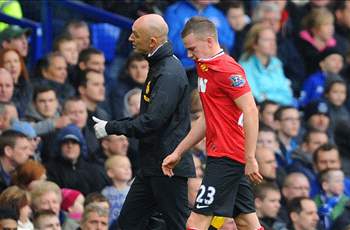 It's hard to define 23-year-old
Tom Cleverley
a youngster, but the midfielder who made his England debut against Italy in Bern on Wednesday night has very little experience with United after an injury-hit campaign in 2011-12.
United's greatest weakness is in central midfield - and it is still baffling that Ferguson hasn't recruited a player in that position for five years (excepting that Nick Powell may eventually play there).
Could Cleverley help United fans dismiss the never-ending debate over central midfield? Maybe. Cleverley has plenty of talent, but he has simply got to stay fit. There's precious time left for excuses.
A player who must deliver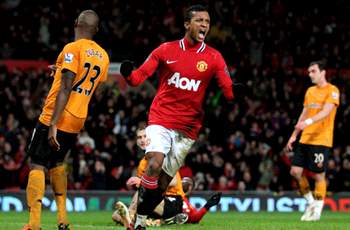 Nani
. United's winger delivers on goals and assists, but is infuriating to watch far too often. Perhaps Nani will never become a real team player; perhaps he'll never find the consistency United fans want to see.
As long as the player keeps delivering match-winning goals and assists he is an asset to Ferguson's squad. But if the output dries up, Nani simply doesn't add enough to the team ethic to justify the huge new salary his 'people' are reportedly demanding.
There's another level to come from Nani. It's not certain that he'll deliver on it.
Central midfield. United's weakness in midfield became clear with Ferguson's cowardly tactics against City in April. The manager's stubborn refusal to fix the problem is anathema. Michael Carrick had a fine season in 2011-12 and will be central to United's success or failure once again, but elsewhere there are real problems. Paul Scholes - majestic after returning to the team in January - cannot be expected to play more than 25 games in all competitions, while Ryan Giggs is inconsistent and wasteful. That's without mentioning either player's age!
Meanwhile, Anderson is injured far too often, and inconsistent even when fit. After five years at the club Ferguson's patience is far greater than that of many supporters. Then there is Cleverley, who has suffered a serious injury in each of his last four seasons, and Darren Fletcher whose long-term prognosis, despite playing against Aberdeen on Tuesday, is not good.
Fixture I am looking forward to the most...
The fixture with
Liverpool
is still the one most fans look out for given the historical rivalry, but the derby is coming up fast on the rails. City's Premier League victories over United at Eastlands and Old Trafford were hugely painful for Reds, and decisive in the Premier League title too. Revenge is in order - December 8 at Eastlands can't come soon enough. But despite City's renewed prominence, matches with Liverpool still provide the most 'intense' atmosphere, especially with Luis Suarez remaining at Anfield.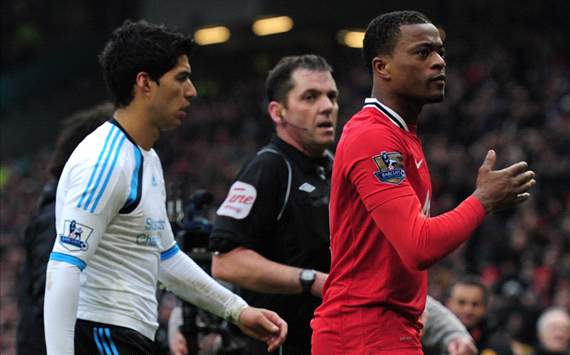 Our toughest opponents will be...
It's hard to say it, but
Manchester City
- champions of England - will be United's toughest opponent. Winning the Premier League title last season means City earned the right to be called favourites for the new campaign. But the season won't be defined by matches against the 'big' opponents alone. United dropped too many points at Old Trafford last season against mediocre teams. Points lost against Everton and Blackburn Rovers, for example, proved to be just as decisive in the season's narrative as those dual losses to City. Perhaps complacency was United's greatest enemy after all.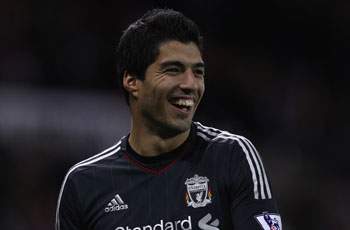 The aforementioned
Suarez
simply can't keep his mouth shut when it comes to the incident with Patrice Evra. Found to have racially abused Evra, Suarez should have kept his dignity after serving the eight-match ban and moved on.
Instead, Suarez has continued to talk about the incident in the press, making out that somehow the furore was a political conspiracy against the player and his club. Nobody in Manchester believes the Uruguayan an innocent victim. The reward for Suarez: a huge new contract. Only in football.
Rival

Premier League

player you'd have in your team
Yaya Toure
is an immense presence in City's midfield - almost exactly what Ferguson's team is missing.
DE GEA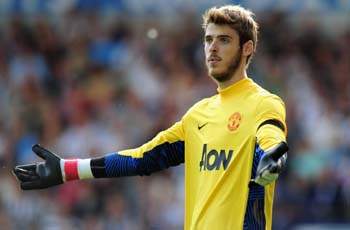 | | | | |
| --- | --- | --- | --- |
| RAFAEL | FERDINAND | VIDIC | EVRA |
| | | | |
| | |
| --- | --- |
| CARRICK | CLEVERLEY |
| | |
VAN PERSIE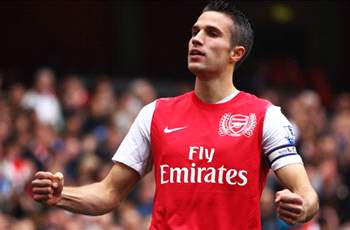 There are far too many questions about United's team coming into the new season to hold unqualified hope. United's collapse in the final matches last season, and the total failure in Europe, should have provoked a deep rethink about the club's strategy. It hasn't. On the cusp of the new season, with a brooding mood in the stands after the Glazer family's New York IPO, it's hard to define exactly where the team has improved over the summer except in attacking areas.
After all, while captain Nemanja Vidic is back, and United can't possibly suffer from an injury crisis quite as deep as last season, the fundamental problems with the squad balance have not been addressed. There is still no new central midfielder, there is no cover for Patrice Evra at left-back and no certainty over who will command the opposite full-back position.
Ferguson's refusal to strengthen in midfield is a strategic error anathema. No, more than that it's wilful neglect. However, Shinji Kagawa will add creativity in attacking areas - a good purchase - and Van Persie will ease the considerable burden on Rooney.