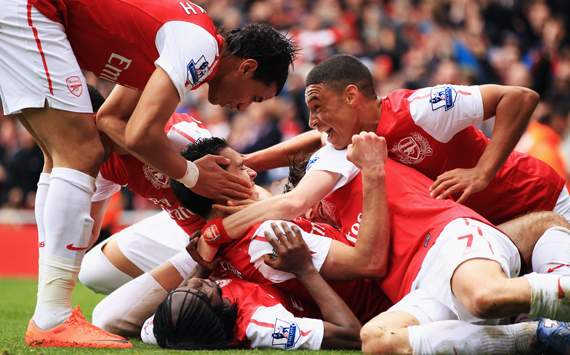 The target: Premier League title
It's a very odd thing seeing as I'm a typically miserable and pessimistic Arsenal fan but the target for this year has to be winning the Premier League, looking threatening in Europe, and also challenging for the FA Cup.
We had a woeful squad last year playing some terrible football but still managed to finish up in third place which was close to a miracle in light of all our problems.
In signing Olivier Giroud, Lukas Podolski and Santi Cazorla (and maybe Nuri Sahin!) we have strengthened the two areas of the squad that we were severely lacking in quality and numbers. Seeing as we finished third last year (and nearly produced a phoenix-esque comeback against Milan) then the improvements could well take us to the next level.
My thoughts on the gaffer...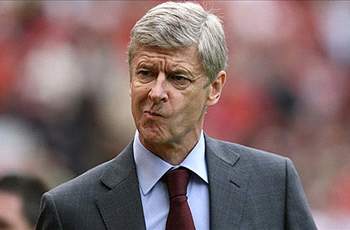 He is an infuriating genius. Sometimes I love him, sometimes I hate him, and most of the time you are left frustrated by what he does (or doesn't do).
The fact that Arsenal have qualified for the Champions League every year since he joined the club, that he has built a team by spending £2 million every summer (most of it on youth players), and that he created The Invincibles confirms that Wenger is a brilliant manager.
However, as we fans spend more on our tickets than any other sporting organisation in the world, Arsenal look like a selling club (or Barcelona feeder club…) and the manager doesn't reinvest this money into a squad that is clearly weak on world class players in their prime, you get very annoyed with him. I hope he proves my assessment wrong and does the double this year.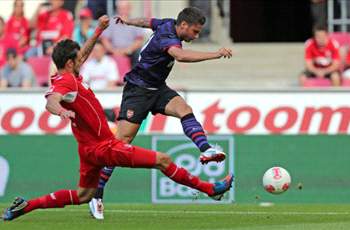 Based on last year you would think Robin van Persie, but given that he is almost certain to leave you have to look around at his potential replacements.
Podolski is an absolutely fantastic player and I'm delighted to have him at the club, but with Giroud being a clear out-and-out centre forward he'll play in Van Persie's position, with Podolski behind him in a Bergkamp-type role or on the left wing.
The top scorer in winning Ligue 1 for Montpellier last year, Giroud will be our target inside the penalty area and we need 20 goals out of him at least. With Van Persie christening us with 30 last year we're not asking too much from OG12.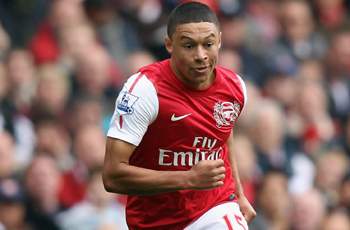 Arsenal have such a young side under Wenger our youth team is actually made up of sperm so choosing a particular youngster to watch is tricky. Based on his pre-season cameos a lot of people have Thomas Eisfeld in mind at the moment but even though he's an England international who went to Euro 2012,
Alex Oxlade-Chamberlain
is still a youngster and there'll be a lot of focus on him.
In the Manchester United home game he was brilliant and exciting and you had the surrealism of 60,000 booing Wenger for subbing him off for Andrey Arshavin (the Russian captain). He played a lot more until the end of the season and this year you'd like to think he'll be in the first XI and offer even more than last year – whether as a winger or a central midfielder.
Oh, there's that
Wilshere
player that I remember a little bit. It'd be nice if he ever plays again.
A player who must deliver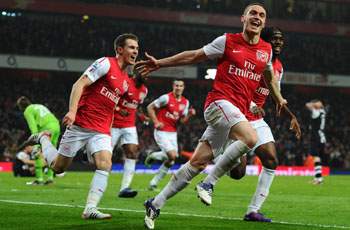 If Van Persie eventually leaves, the captaincy will be passed on to
Thomas Vermaelen
– the leader of a defence that was woeful for all of last season.
As the leader of the team it will be vital for him to lift them up to the next level at the very least and be seen shouting at the lazy Alex Song, the ineffective Mikel Arteta and the out-of-position Laurent Koscielny regularly in order tighten things up.
If he can become our generation's Tony Adams we'll all be ridiculously grateful for that.
The lack of fitness in the club. Players like Gael Clichy leave the club and in the first interview at their new place always say "We do so much fitness training here! I've never done THAT before!" At Arsenal, meanwhile, our players get injured and ruled out for ages if you so much as stare at them very intently. You look at how the club has handled terrible injuries to Vermaelen, Tomas Rosicky, Abou Diaby and now Wilshere so poorly (all of them were ruled for out for a week and then disappeared for a year) and there is a huge worry there that we need to rectify it more than anything. The club cheat themselves by not adequately preparing their players.
Fixture I am looking forward to the most...
As an Arsenal fan you look forward to the
Tottenham
games and what you've got going on around Boxing Day, the end of the season etc. but for me the most important game will be
Manchester United
at Old Trafford in November. Last year's game up there was such a terrible day it led to Wenger panic-buying in the transfer window at its conclusion just to get some actual footballers in there to assist the children we used that day. If we can get a win this year we will lay the 8-2 debacle last year to rest, and set ourselves up as potential title contenders.
Our toughest opponents will be...
Choosing one is difficult as there are improvements all over the country in the biggest clubs around us.
Manchester City
are the northern version of
Chelsea
and have the trophy,
United
have a grudge to settle and want to regain it,
Spurs
have a new manager, Chelsea have spent nearly £100m on the best available players, and
Liverpool
's new manager out-footballed Arsenal with Swansea last year. If we get at least four points from each of those teams that'll be brilliant.
There are lots to choose from as
Samir Nasri
,
Emmanuel Adebayor
and
Ashley Cole
all left Arsenal in unfashionable ways, proving that 21st century footballers are mercenaries, and they will always be booed whenever they come back to our place.
John Terry
is also right up there - the man has evidently split the national team in two with the various allegations that have been pinned on him. Well done, sir.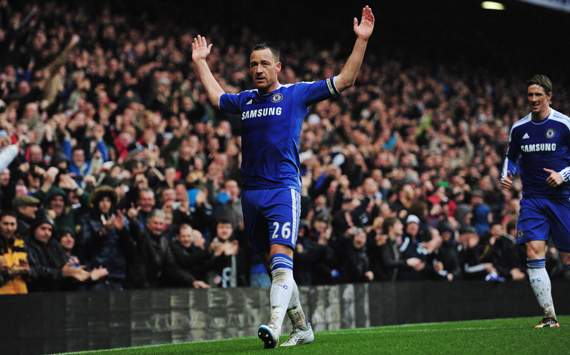 Rival player from the Premier League you'd have in your team?
With Kieran Gibbs and Andre Santos being weak left-backs it'd be great to have a proper one in there. Sadly, 'Cashley' is by far and away the best of them in the league. In terms of sheer talent I'd take
David Silva
from City or
Juan Mata
at Chelsea. They're the most creative players in the country by a mile and I'd happily have either of them in the creative part of the midfield creating hundreds of chances for Olly and Podolski up front.
SZCZESNY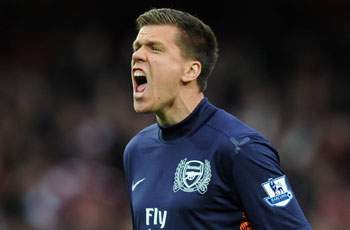 | | | | |
| --- | --- | --- | --- |
| SAGNA | MERTESACKER | VERMAELEN | GIBBS |
| | | | |
| | | | |
| --- | --- | --- | --- |
| WALCOTT | WILSHERE | CAZORLA | OXLADE-CHAMBERLAIN |
| | | | |
PODOLSKI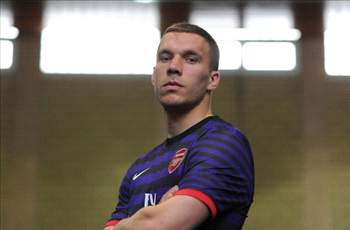 GIROUD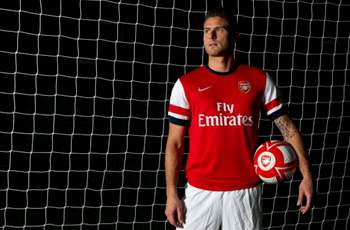 There a lot of weaknesses at Arsenal based on the largely poor performance we put forward last season, but with us having spent proper cash money on two very good international strikers, our two best creative midfield players coming back from their long-term injuries and all 20 teams starting on 0 points then we can have optimism and look forward to the year ahead when hopefully we can put it all right. Having said that, I am reminded of John Cleese in 'Clockwise' when he said: "It's not the despair, I can take the despair. It's the hope I can't stand." Please prove me wrong, Arsenal. Please do!
Click here to visit The Gooner